Missionary Sentenced to 27 Years in Prison for Sexually Abusing Pastor's 5-Y-O Son, 15 Minors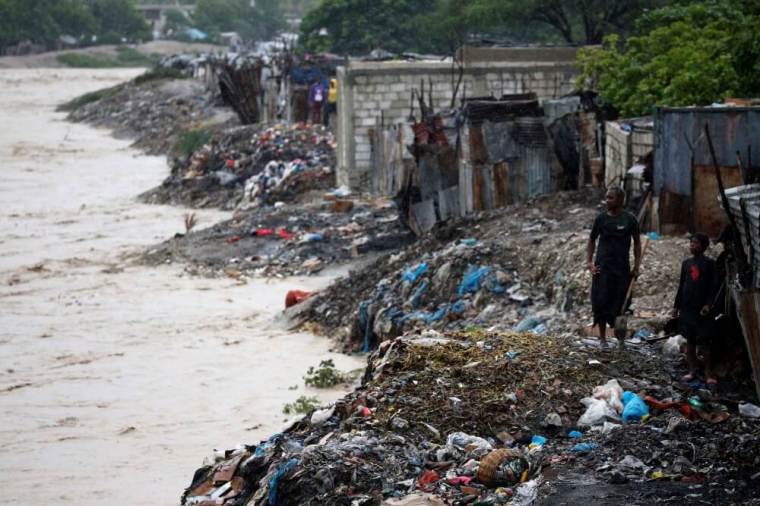 A Christian missionary from Virginia who for years evangelized and volunteered in Haiti has been sentenced to 27 years in prison following an investigation by the U.S. Immigration and Customs Enforcement in which he confessed to sexually abusing 15 minors.
Among those minors was a 5-year-old boy, the son of a local area church, the highly explicit case documents show.
James Daniel Arbaugh, 40, of Stuarts Draft, Virginia, was handed the 276-months sentence on Monday, the ICE website reported, having pleaded guilty in February to charges of traveling to a foreign country for illicit sexual conduct with a person younger than 18.
"This kind of heinous and evil activity has no place here, abroad or in-transit," said Special Agent in Charge Lechleitner. "Those seeking to commit such abhorrent crimes and evade detection cannot hide from our highly skilled and dedicated investigators."
Assistant Attorney General Benczkowski added, "James Arbaugh was a wolf in sheep's clothing: he posed as a selfless missionary when in reality he was exploiting his position to prey on and sexually abuse vulnerable children in one of the most impoverished areas of the world."
"Today's sentencing is a testament to the unwavering commitment of our prosecutors and law enforcement partners to hold sexual predators like Arbaugh accountable for their deplorable crimes," Benczkowski continued.
The case files explain how Arbaugh lived in Haiti for close to 15 years, traveling back-and-forth from the United States. He served as a Mennonite missionary, going to remote villages and towns, befriending children and their families while at the same time grooming them for sexual activities.
At the villages he would evangelize and show "Christian themed movies" before sexually assaulting the minor male children.
The missionary also admitted to sexually assaulting the 5-year-old boy in 2016. Arbaugh had known the pastor, the boy's father, and had been friends with him since 2013–'14.
Haiti, as one of the most impoverished nations in the world, has suffered devastating national tragedies, from major earthquakes to flooding in the past decade, which has left people in most of the country highly vulnerable, especially when in contact with foreign aid workers.
Earlier this year, workers with several humanitarian groups and Christian ministries were accused of a wide range of sexual abuses, often in the context of offering aid for sexual favors from locals.
Boz Tchividjian, the founder and executive director of GRACE (Godly Response to Abuse in the Christian Environment), told The Christian Post in an interview in May that human nature is a "sinful nature."
"It doesn't matter what ministry you're in," said Tchividjian, who is also a grandson of the late evangelist Billy Graham, and has devoted his career to exposing and confronting sexual abuse.