Mississippi Clerks Must Issue Same-Sex Marriage Licenses Despite Religious Objections, Federal Judge Rules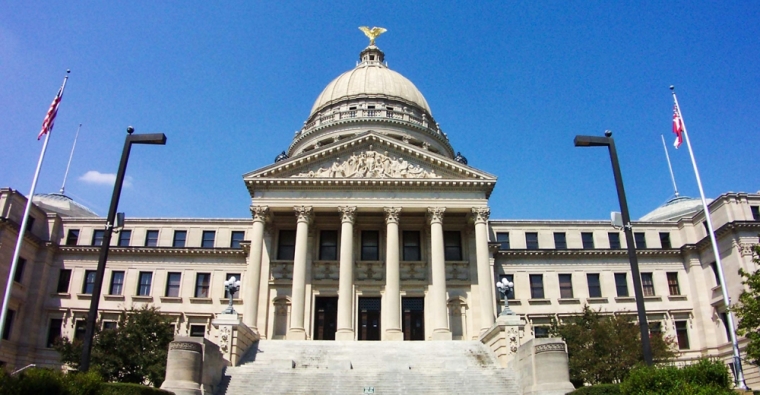 A federal judge struck down Mississippi's religious conscience protections passed in response to last summer's U.S. Supreme Court decision legalizing gay marriage nationwide. The religious beliefs of clerks who refuse to issue marriage licenses to same-sex couples can't be accommodated, the judge ruled.
The ruling concerns Mississippi's House Bill 1523, which allows businesses to refuse services to gay couples based on religious objections and protects "sincerely held religious beliefs or moral convictions" of persons, religious organizations and private associations.
U.S. District Judge Carlton Reeves ruled Monday that circuit clerks are required to provide equal treatment for all couples, gay or straight, according to The Associated Press.
"Mississippi's elected officials may disagree with Obergefell (James Obergefell, the lead plaintiff in the June 2015 Supreme Court ruling), of course, and may express that disagreement as they see fit — by advocating for a constitutional amendment to overturn the decision, for example. But the marriage license issue will not be adjudicated anew after every legislative session," Reeves wrote.
The ruling comes days before Mississippi's H.B. 1532 is expected to become law, on Friday.
"If this opinion by the federal court denies even one Mississippian of their fundamental right to practice their religion, then all Mississippians are denied their 1st Amendment rights," Republican Lt. Gov. Tate Reeves said in a statement. "I hope the state's attorneys will quickly appeal this decision to the 5th Circuit to protect the deeply held religious beliefs of all Mississippians."
Campaign for Southern Equality filed two lawsuits challenging House Bill 1523, including the one on which Reeves has ruled.
"A year after the Supreme Court guaranteed marriage equality in the Obergefell decision, we are delighted that Judge Reeves reaffirmed the power of federal courts to definitively say what the United States Constitution means," Roberta Kaplan, a New York-based attorney, representing the Campaign was quoted as saying.
At the time of signing the H.B. 1523, Republican Governor Phil Bryant said in a statement, "This bill does not limit any constitutionally protected rights or actions of any citizens of this state under federal or state laws. The legislation is designed in the most targeted manner possible to prevent government interference in the lives of the people from which all power to the state is derived."
Judge Reeves is yet to rule on other provisions of the state legislation, which also says that a person's gender is "determined by anatomy and genetics at time of birth."
The U.S. Department of Justice and U.S. Department of Education recently released a "guidance," saying that all federally funded schools must allow students to use restrooms, locker rooms and other facilities and activities according to their self-proclaimed gender identity.
Whether people should use bathrooms corresponding to their biological sex or gender identity became a major debate in the country ever since North Carolina's House Bill 2 was targeted for criticism by LGBT groups and some celebrities.
Last year, Kim Davis, a county clerk in Kentucky, refused to issue marriage licenses to same-sex couples in defiance of the Supreme Court ruling, citing "God's authority" as the reason. She chose to go to jail for five few days but continued to refuse to issue marriage licenses. After electing a new governor, Kentucky chose to no longer include clerk signatures or authorizations on marriage licences, which satisfied Davis' objections.