Missouri Auditor Tom Schweich Remembered at Funeral: Words Do Hurt, Words Can Kill, Former Senator Says in Eulogy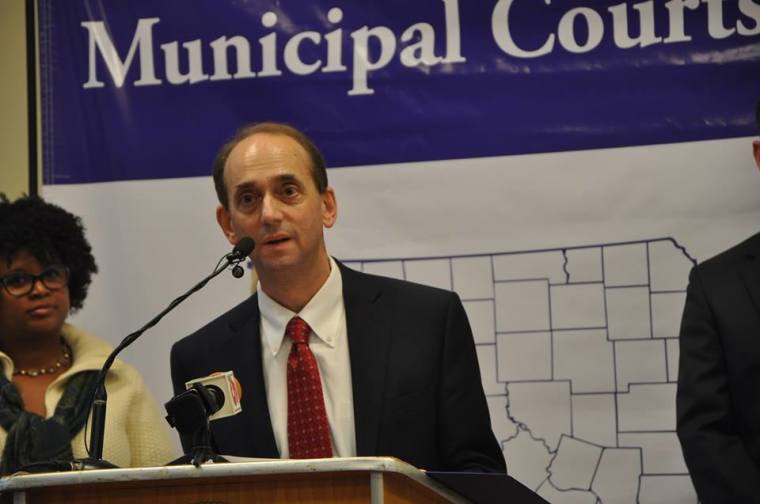 Missouri Auditor and probable gubernatorial candidate Tom Schweich was remembered by former U.S. Sen. John Danforth, now an Episcopal Priest, during his funeral on Tuesday, with Danforth issuing a stern warning about gossip.
"The death of Tom Schweich is the natural consequence of what politics has become," Danforth said during the funeral. "I believe deep in my heart that it's now our duty, yours and mine, to turn politics into something much better than its now so miserable state. Words do hurt. Words can kill. This has been proven right here in this state."
Schweich, 54, took his life on Thursday, Feb. 26, after repeatedly trying to reach media so that he could address rumors about his religious background. The two-term auditor believed he was the subject of a "whisper campaign" led by GOP official John Hancock to convince prominent people that he was Jewish, which he was not; he was actually Episcopalian. Schweich left a final message for members of the Associated Press and St. Louis Post-Dispatch to meet at his home later that afternoon but instead took his life just moments later.
Hancock has adamantly denied any such campaign to smear Schweich and compared it to saying that someone was Presbyterian and another person Catholic. During the eulogy, Danforth responded to Hancock's statement.
"Tom called this anti-Semitism, and of course it was," Danforth said. "The only reason for going around saying that someone is Jewish is to make political profit from religious bigotry. Someone said this was no different than saying a person is a Presbyterian. Here's how to test the credibility of that remark: When was the last time anyone sidled up to you and whispered into your ear that such and such a person is a Presbyterian?"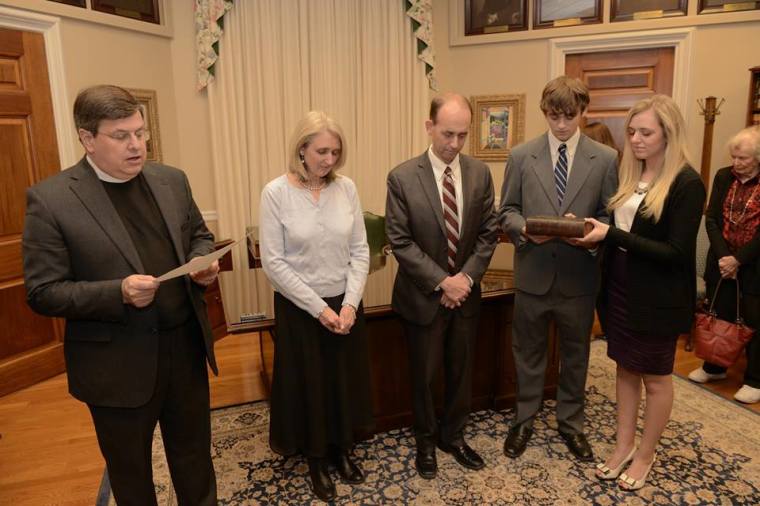 "Even at this early date [in the campaign], what has been said is worse than anything in my memory, and that's a long memory. I have never experienced an anti-Semitic campaign. Anti-Semitism is always wrong, and we can never let it creep into politics. As for the radio commercial, making fun of someone's physical appearance, calling him a 'little bug,' there is one word to describe it: 'bullying.' And there is one word to describe the person behind it: 'bully,'" Danforth added.
Schweich's funeral was attended by Gov. Jay Nixon, Lt. Gov. Peter Kinder, and Senators Roy Blunt and Claire McCaskill, as well as St. Louis Mayor Francis Slay. It was a venerable mix of political associations that showed a strong support for Schweich's family, his wife Kathy, daughter Emilie and son Thomas Jr.
There have been calls for Hancock to leave his position, but he has not responded to those calls. When asked for comment, his spokesman told the press that the day of the funeral was "not an appropriate time to engage in political back-and-forth. Out of respect for Tom and his family, we have nothing to add at this time."