Mitt Romney 'Seriously' Considering Third Presidential Run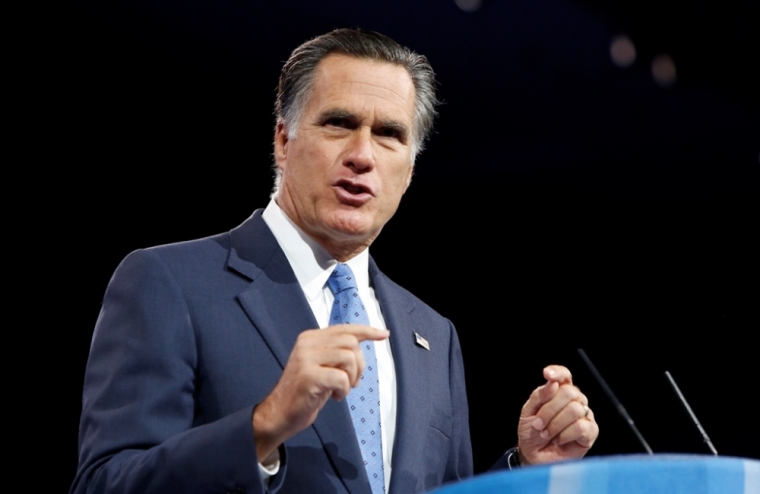 Mitt Romney, who insisted he wouldn't run for president again after his two failed attempts in 2008 and 2012, is now seriously considering a third run for the White House.
The former governor of Massachusetts told several donors at a private gathering at the New York offices of his leading 2012 donor, Woody Johnson, that he is seriously thinking of a 2016 presidential run, The Associated Press reports, quoting anonymous sources.
The meeting, attended by about 15 of Romney's most generous and loyal donors in the past, was meant to be an open-ended discussion among old friends. While several donors had already privately committed to other 2016 contenders, they were open to at least hear from Romney.
The discussion at the Friday gathering went on for about an hour, and Romney said towards the end that the donors should tell their friends that a Romney 2016 campaign is under serious consideration.
"Mitt has been a terrific leader for the Republican Party, but if he runs again, he'll have to earn it again," Republican operative Phil Musser, a former Romney supporter, was quoted as commenting.
Musser's firm is handling preliminary campaign work for former Florida Gov. Jeb Bush, but he said he is yet to commit to a candidate.
Some believe that Bush's early indications about running for president could be behind Romney's move.
"Jeb Bush forced everyone's hand," Barney Keller, a Republican strategist, was quoted as saying. "If he's serious, Romney needs to start rounding up support, sooner rather than later."
Bush, a son and brother of former presidents, recently stepped down from all of his nonprofit and business board memberships, suggesting that he plans to start a 2016 presidential campaign soon.
Some of the donors want to know if Romney would do something differently this time around, as he found it difficult at times to cut ice with middle-class voters.
Bobby Jindal, the two-term Republican governor of Louisiana, is also weighing his run for the GOP presidential nomination, and recently met politically active conservative pastors in Iowa as part of his state caucus campaign test drive.
The closed-door meetings, sponsored by the socially conservative American Renewal Project, was held in Des Moines and Cedar Rapids.
New Jersey Gov. Chris Christie is also a potential 2016 GOP presidential candidate. He plans to be in Iowa on Jan. 24 for Rep. Steve King and Citizens United's annual Freedom Summit.