Diverse congregations in white neighborhoods have higher attendance: study
Diverse congregations in white neighborhoods have higher attendance: study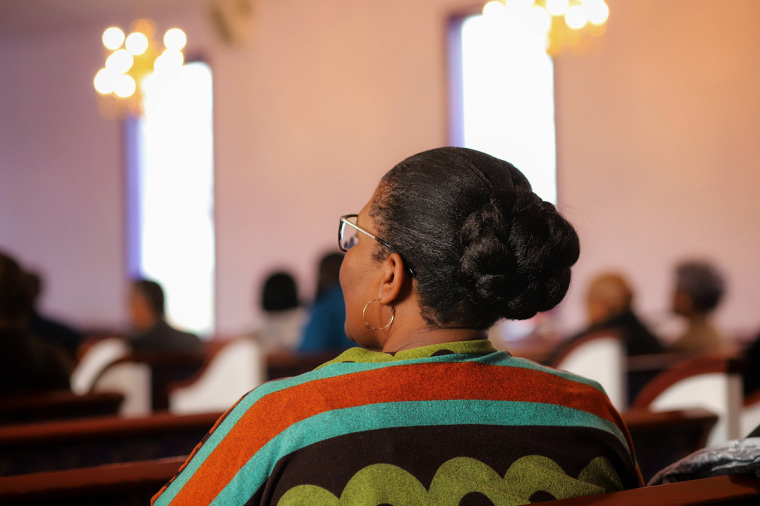 Bucking findings from previous research showing multiracial congregations to be "less stable," a new study has found that racially diverse Methodist churches, particularly those in white neighborhoods, attract higher attendance compared to homogenous congregations in those same neighborhoods.
"While Methodist churches have decreasing attendance, we find that racial diversity inside a church is associated with higher average attendance by year and across years. Outside a church, percent white in the neighborhood positively predicts attendance, at least in the short term," researchers Kevin D Dougherty, Gerardo Martí and Todd W Ferguson explained in an abstract for their recently released study, Racial Dynamics of Congregations and Communities: A Longitudinal Analysis of United Methodist Congregations, 1990–2010, published in the journal, Social Forces.
The study tracked data from more than 20,000 UMC congregations over 20 years — from 1990 to 2010 — then paired that information with census tract data for the period to examine the effect of demographic change on congregations.
And according to Dougherty, the findings were "startling."
"This is a startling contrast to previous research that reported multiracial congregations are less stable," Kevin D. Dougherty, associate professor of sociology at Baylor University and lead author of the study, told phys.org.
The researchers also found that both white and non-white Methodist churches reflect higher attendance when located in white neighborhoods. White churches in non-white neighborhoods fared the worst and had the lowest attendance levels.
"Overall, our understanding of racial diversity and congregational participation remains ambiguous," Martí, the L. Richardson King professor of sociology at Davidson College, told phys.org. "In this study, we consider: What does the history of demographic change in local churches and their neighborhoods tell us about the potential for congregational survival over time?"
Marti further asserted that their findings challenge "the popular assumption of the Church Growth Movement that churches grow by focusing on a single racial or ethnic group. For Methodist churches, reaching across racial lines proves a better strategy for growth."
Pew Research Center noted last October that the United States is now more racially and ethnically diverse than it ever has been, and it's projected to be even more diverse in the coming decades. More Americans, it was noted, now view this shift more positively, particularly minorities and younger people. White Americans were the least likely to see this growing diversity as a good thing.
More than 40% of black, Hispanic and Asian Americans view America's growing diversity as a good thing, compared to just 14% of white adults.
"Within generational groups, Gen Zers and millennials are more likely than older generations to view a black, Latino and Asian majority as a good thing, and millennials have become even more likely to hold this view compared with four years ago," Pew noted.
Researchers in the new study could not definitively explain why white neighborhoods preferred to have diverse churches, but the "authors speculate that non-white or racially diverse Methodist churches may attract more participants because they offer an attractive alternative to typical white Methodist churches found in white neighborhoods."
In The Costs of Diversity in Religious Organizations: An In-Depth Case Study, researchers Brad Christerson and Michael Emerson concluded in their 2003 study that the same social dynamics that tend to produce internal homogeneity in volunteer organizations like churches, also produce high personal costs of belonging to multiethnic religious organizations. These personal costs generally weigh heaviest on the minority participants in the group.
It was noted that diverse volunteer groups like congregations "are inherently unstable" due to two processes known as the niche effect and the niche overlap effect. The niche effect means that members who are atypical of the group, leave faster than other members. Atypical members are also more likely to leave due to the niche overlap effect where different species are competing for similar resources in the same space.