MLB Star Daniel Murphy Says World Series Loss Revealed Jesus' Love for Him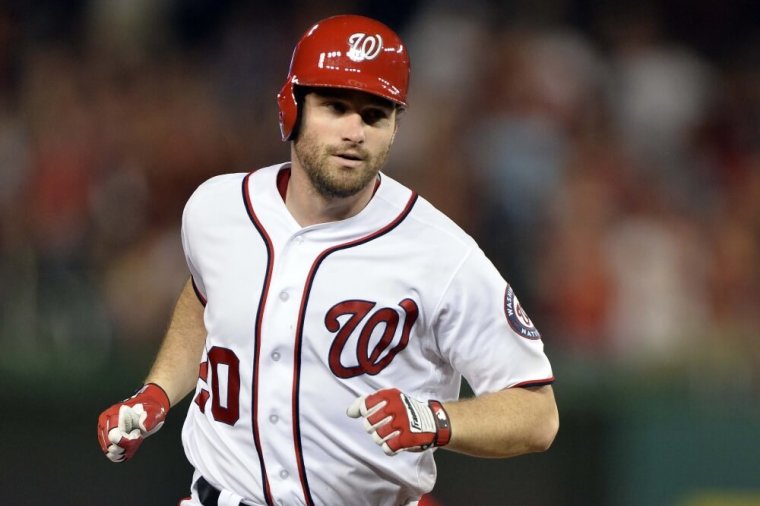 Major League Baseball star Daniel Murphy says playing in the World Series last year for the New York Mets gave him a glimpse into the love of Jesus Christ as he experienced both triumph and failure.
Murphy, who's now a second baseman for the Washington Nationals, spoke about his faith and the impact it had on him when he played for the New York Mets in an interview with Tim Pierson, the Nationals' team chaplain, at Faith and Family Night at the baseball stadium in Washington, D.C. last Friday.
"My wife and family had an opportunity last year to [watch me play] in the World Series," Murphy told Pierson. "And got the most perfect picture of Jesus' love and how it's not dependent on our current circumstances. Jesus loves us right where we're at. He always gives us what we need. Amen. He doesn't always give us what we want."
The 2015 National League Champion talked about his rollercoaster experience while playing for the Mets, becoming "pretty hot" in the postseason and then falling from glory after causing an error in game four of the World Series.
Murphy set several records during his time in New York, he hit .529 with four home runs, a double, and six RBIs. However, his error during the eighth inning of game four of the World Series cost the Mets, and the Kansas City Royals went on to win the series, ending Murphy's "hot" streak.
He showed the audience the headline from a Sports Illustrated cover from the 2015 playoffs that read: "The Amazin' MURPH" and then a copy of the New York Daily News that ran after his costly error that read: "DAMN MURPHY!"
"I know that Jesus loves me as much in this moment," Murphy said, pointing to the Daily News headline, "as he does in this moment," pointing to the Sports Illustrated cover.
He added, "Jesus was trying to make me look more like Himself. I don't know about the rest of you, but that is a painful process. But it's worth it."
Murphy wasn't the only guest speaker at the event, other players who took part in the faith night include pitcher Blake Treinen and infielder Anthony Rendon. The players gave their testimonies to a crowd of about 2,000 people during the interviews.
The event also featured gospel choirs from local churches and every $5 ticket fee was donated to The House DC, which helps at-risk youth in the District of Columbia.
In post interviews during last year's season with the Mets, game after game Murphy testified about his Christian faith to reporters.
Last year, a reporter asked Murphy how it was that he could have such an incredible game, to which he responded, "That was all Jesus," according to Breathecast. When he was asked how he dealt with nerves, he replied, "That's the Holy Spirit, the only thing keeping me calm."
Later that evening as his teammates popped champagne and celebrated in the visiting clubhouse, Murphy was again approached for an interview. He was asked: "Why have you been able to so elevate your game?" Murphy replied, "I don't know. Sometimes the blessings come, Jesus is good."