Mom Appeals After Losing Against School That Gave Son Transgender Medical Treatments Without Her Permission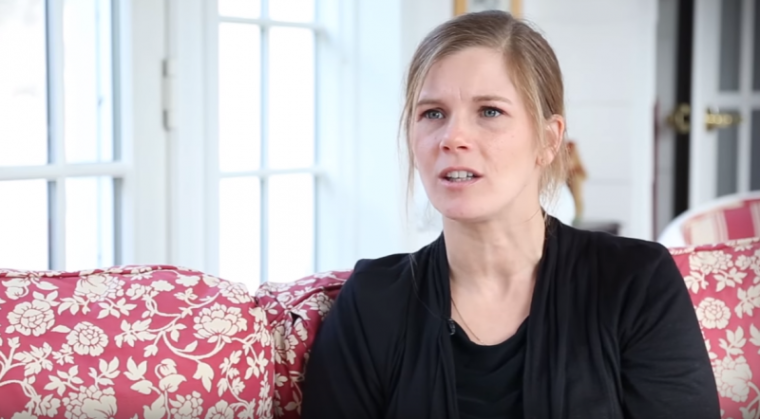 A Minnesota mother is appealing a judge's decision to dismiss her lawsuit against school authorities who gave her teenage son female hormone treatments without her permission.
The Thomas More Society filed an appeal on Monday in the United States Court of Appeals for the Eighth Circuit in St. Paul on behalf of Anmarie Calgaro, who opposes school and health officials usurping her parental rights to provide gender transition treatments to her son.
"The U.S. Constitution says that parental rights of fit parents are fundamental rights, fit parents' parental rights over unemancipated minors cannot be terminated without due process," stated Erick Kaardal, special counsel with the Thomas More Society, in a statement released Thursday.
Last November, Calgaro filed suit against St. Louis County, Fairview Health Services, Park Nicollet Health Services and the St. Louis County School District for treating her son as an emancipated minor and providing gender transition treatments without notice.
School officials argued that the child, whom court documents labeled "E.J.K.," should be treated as an emancipated minor because he had been living on his own and had a letter of emancipation though it was not legally binding.
In May, District Court Judge Paul Magnuson admitted that the E.J.K. was not legally emancipated and that Calgaro's parental rights "remain intact" but still ruled against the mother. He dismissed the mother's claims as "meritless," arguing that each of the various parties, including the teenager's school district, could not be sued for violation of parental rights.
"The School District argues that Calgaro has failed to plausibly allege that the execution of a School District policy or custom caused the deprivation of Calgaro's parental rights. The School District is correct," ruled Magnuson.
"Calgaro fails to provide any facts that the School District executed a policy or custom that deprived Calgaro of her parental rights without due process."
In the appeal, the Thomas More Society argued, "There's a real disconnect in the District Court decision where the mother's parental rights are admitted but not honored. Then, at the same time, the District Court claims those agencies which are violating Calgaro's rights are doing nothing wrong."
It also argued that since Calgaro, who is divorced, is by legal definition a "fit parent," school and county officials had no right to emancipate her child and thus overrule her parental rights.
"Calgaro, the mother of E.J.K., has not been challenged nor has any evidence been shown that she is an unfit parent. She loves her child regardless of decisions made by her child," reads the appeal brief.
"Calgaro seeks adjudication from this Court that as a fit parent, at the very least under the circumstances of this case, she had a pre-deprivation right to notice and an opportunity to be heard. The implications are great for every parent in Minnesota."
For E.J.K's part, the teenager has argued that he wanted the treatments to transition into a female and was in no way coerced to do so.
"I was not pressured in any way by my providers to consent to this treatment," said E.J.K. in court papers obtained by NBC News. "My providers had no involvement in my decision not to involve my mother in my health care decisions."