More Footage of Planned Parenthood's Baby Body Parts Operation to Be Released If Gag Order Lifted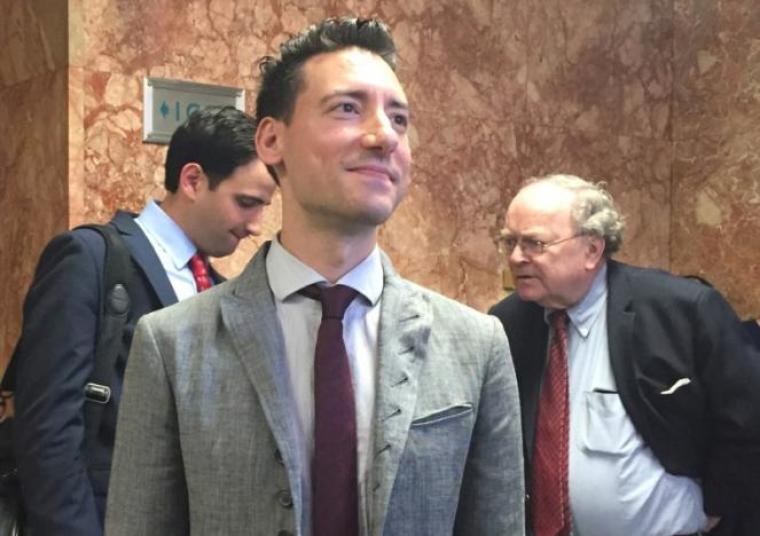 The man who in 2015 exposed Planned Parenthood's trafficking of baby body parts procured during abortions has a dozen more "damning and incriminating" tapes to release if a gag order can be lifted.
Together with his legal team, David Daleiden, founder and president of the Center for Medical Progress, described to journalists on Thursday the ongoing case against him in California.
Daleiden's attorneys filed three motions in a San Francisco federal court Wednesday to dismiss the lawsuit brought by the National Abortion Federation, a Planned Parenthood proxy, and drop the preliminary injunction gag order that forbids CMP's remaining undercover video footage from being published.
Among the undercover footage that has yet to be seen are videos of Planned Parenthood directors from the National Abortion Federation's annual meetings in 2014 that CMP operatives attended.
"That's been under wraps for past three years now," Daleiden said Thursday, "and that includes some of the most damning and incriminating tapes that we ever recorded of top level Parenthood leadership negotiating the harvesting and sale of aborted baby body parts." He told reporters he has "a solid dozen" more tapes to release.
In April, the U.S. Supreme Court declined to hear an appeal of the Ninth Circuit Court's decision on the preliminary injunction.
Yet last month, the National Abortion Federation began backing off, dropping seven of its 11 causes of action in its lawsuit, including all the federal claims and video recording claims, leaving only four contract disputes. In light of these developments, Daleiden believes the gag order should no longer stand.
His lawyers are confident that with the filing of these motions they are chipping away at NAF's case and that they will ultimately prevail in California just as they were successful when Daleiden faced charges in the state of Texas.
"We know that we're right on the law, both with these motions and other motions that are presently pending," said attorney Charles LiMandri, founder of the Freedom of Conscience Defense Fund, in repsonse to the The Christian Post, when asked if they are optimistic about the outcome and when they think this ordeal will conclude.
NAF does not want this to go to trial, he said, because then the whole world will see in great depth everything Daleiden has exposed. Daleiden's team has also motioned to get the judge, William Orrick III, disqualified given his documented ties to the abortion industry as they do not believe he can preside over the case impartially.
LiMandri added that another factor brewing is a possible federal prosecution of Planned Parenthood coming down the pike given the FBI and Department of Justice's ongoing investigation into the abortion giant, "which could very much be a game-changer" for them.
Peter Breen of the Thomas More Society, who is also on Daleiden's legal team, explained they are gradually cutting away at NAF's claims and is resolved to press on to the end.
"As we continue to excise parts of the other side's case, our great hope is that they either give up and go away, that we get judgments against them entirely ... we'd love it to be sooner rather than later, but we're just going to pound until we get there," he commented.
"In the criminal case, we are being very aggressive with testing the attorney general's unique allegation against David. Not only is he the first undercover journalist ever to be prosecuted by the California attorney general for illegal taping that anyone has known or cited that we know of, all of his taping was in public areas, so these were not even allegedly private areas. These [were] restaurants, exhibit halls."
Daleiden is also optimistic given his opponent's recent moves.
"For years the National Abortion Federation, together with Planned Parenthood, was trying to pressure and cajole the California attorney general into bringing this completely unprecedented case, the first-ever criminal prosecution against someone in California for undercover video reporting in a news gathering context under California law," he told CP.
That NAF has now dropped the claims related to video recording is a "pretty incredible admission" that they have no case on those counts, he added.