Mormon Bishop Disguises Himself as Homeless Man for Service, Told By Some Congregants to Leave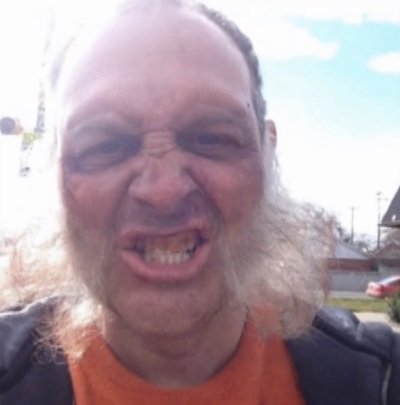 Hoping to challenge his congregation's beliefs on poverty, a Mormon Bishop transformed himself into a homeless man and loitered outside the church before service started last Sunday.
With the help of a makeup artist friend, the Utah-based David Musselman adopted a disguise that added mutton-chops, dark bags under his eyes and disfigured teeth. He added a crutch and then waited outside to see his church's response.
While Musselman had braced himself for a mean response from passerbyers, "what surprised me the most was the reaction of indifference."
"The majority of the people just ignored me and went to great lengths not to make eye contact," Musselman told NBC News on Friday.
Those who did stop donated an apple, crackers and $20. He also was told by several to leave the property.
"Some of them gave and some of them didn't." he said. "Some wished me a happy Thanksgiving and some avoided me."
But those wishing the "homeless" man would leave the church were left surprised and unsettled when a church assistant, who had been let in on Musselman's disguise, informed the congregation that "this homeless man would like to say a few words."
Once on stage, Musselman recited the song "Have You Done Any Good Today," and announced that he would be interested in donating to the church some of what had been given to him.
"The congregation was besides themselves," said Musselman, who then asked the congregation if their bishop was present.
"Of course, they said he wasn't. Then I pulled my wig and glasses off," Musselman said. "The gasp the congregation had nearly knocked me over. They were stunned."
Some attendees reacted by crying, while others said nothing, coming forward to apologize for their indifference to the bishop at the end of the service and announcing what they would do to atone for their actions.
Musselman said he "felt horrible that they felt so horrible," but that he believed the experiment, which he believed would be more potent than any sermon he could give on the subject "had the effect I hoped it would have."
Musselman even found himself learning his own lesson from the activity.
"And that was an unexpected lesson for me: We don't always have to give money or even food, but if we act the way we say we believe, just smiling and making eye contact and allowing them to have a little bit of dignity can be enough," he said.