Mormon Tabernacle Choir Singer Quits Due to Donald Trump Inauguration Participation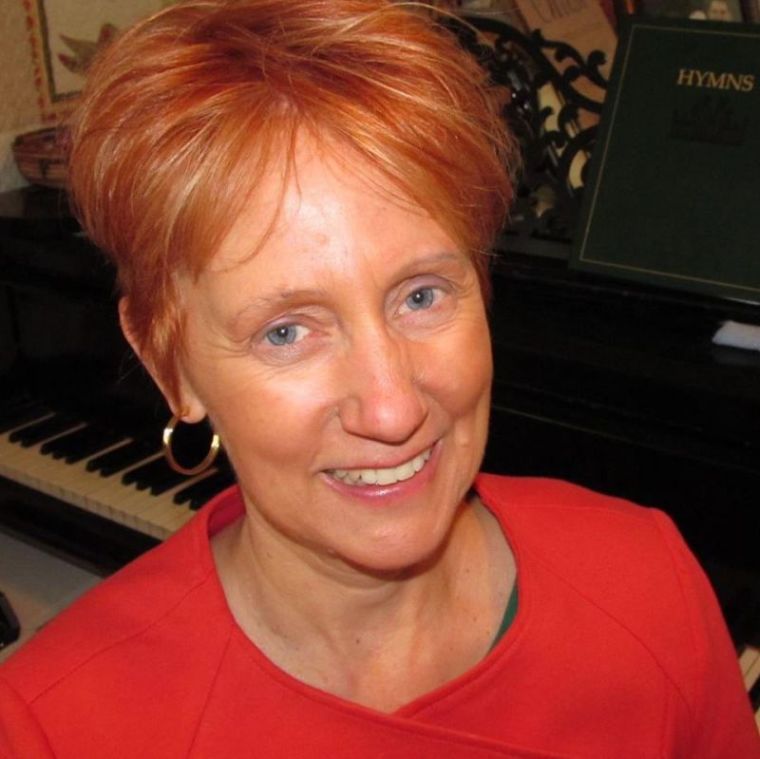 A singer for the more than 150-year-old Mormon Tabernacle Choir whose storied history includes performing for ten presidents is coming under serious fire on social media after she resigned from the group due to its participation in the Jan. 20 inauguration of President-elect Donald Trump.
In her now viral resignation letter which she shared on Facebook Thursday, the singer, Jan Chamberlin, explained her conscientious objection to Trump, likening him to Adolf Hitler and warning that "tyranny is at our doorstep."
"I've tried to tell myself that it will be alright and that I can continue in good conscience before God and man. But it's no use," Chamberlin lamented on the prospect of performing for Trump. "I simply cannot continue with the recent turn of events. I could never look myself in the mirror again with self- respect."
She told her choir mates who she had been singing with for five years that she was worried too that with their acceptance of Trump's invitation to perform at his inauguration, people from the outside will see it as an endorsement of "tyranny and fascism."
"I love you all, and I know the goodness of your hearts, and your desire to go out there and show that we are politically neutral and share good will. That is the image Choir wishes to present and the message they desperately want to send. I also know, looking from the outside in, it will appear that Choir is endorsing tyranny and fascism by singing for this man," she wrote.
"I believe hereafter our message will not be believed by many that have loved us and adored what we have stood for. I know that I too feel betrayed. Tyranny is now on our doorstep; it has been sneaking its way into our lives through stealth. Now it will burst into our homes through storm," she warned.
LDS spokesman Eric Hawkins said in a statement Thursday that the 360 members of the choir are all volunteers and not all of them will be making the trip to Washington D.C.
"Participation in the choir, including the performance at the inauguration, is voluntary," said Hawkins. "Only a limited number of choir members are participating (the number is limited by the inaugural committee), and none are required to participate."
Church officials announced their acceptance of Trump's invitation to perform at his inauguration last Thursday citing their longstanding tradition of singing for presidents.
"The Mormon Tabernacle Choir has a great tradition of performing at the inaugurals of U.S. presidents," Ron Jarrett, president of the Mormon Tabernacle Choir said. "Singing the music of America is one of the things we do best. We are honored to be able to serve our country by providing music for the inauguration of our next president."
The choir has previously sung at the inauguration of five other U.S. presidents, including the official swearing-in ceremonies for George H. W. Bush (1989), Richard M. Nixon (1969) and Lyndon B. Johnson (1965). They performed in inaugural parades for George W. Bush (2001), George H. W. Bush (1989) and Ronald W. Reagan (1981) the release from the church said.
After the choir sang its signature song "Battle Hymn of the Republic" during the inaugural parade for President Reagan in 1981, he called the group "America's Choir." President George H. W. Bush called the choir "a national treasure" during his swearing-in ceremony in front of the Capitol in 1989, it further added.
The Mormon Tabernacle Choir has also performed on other occasions for five additional U.S. presidents. The choir sang in the Salt Lake Tabernacle for Jimmy Carter in 1978 and John F. Kennedy in 1963. Gerald Ford heard the choir sing at the Kennedy Center in Washington, D.C., in 1974. White House performances included a 1958 appearance for Dwight D. Eisenhower and an occasion for William Howard Taft in 1911.
Since her resignation from the choir, Chamberlin says she has come under heavy criticism but she remains committed to her convictions.
"Well, let's see. Today I've been called many things, such as bigot, selfish, self-righteous, closed minded, and I believe also disrespectful. Also implied comments to question my character. And previously unpatriotic, unfaithful to God and faith, and not a good hard working Choir member. I think that's hilarious!" she wrote on Facebook Thursday night.