Overwhelming majority of US voters support teaching 'traditional values' of Western civilization in schools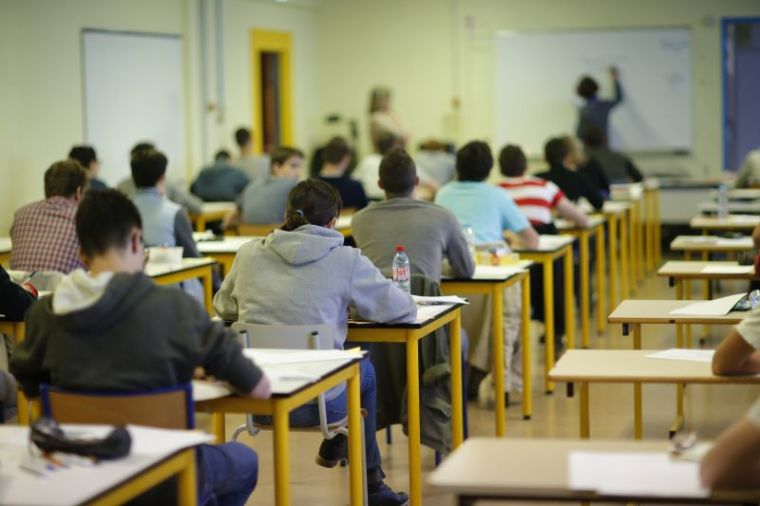 More than three-quarters of likely U.S. voters believe it's important for schools to teach "traditional values" associated with Western civilization, according to a new Rasmussen Reports survey.
Rasmussen noted that 78% of likely U.S. voters believe that it's, at the least, "somewhat important" for schools to "teach the traditional values of Western civilization," including 52% that list it as "very important," the polling organization said Thursday. 
By contrast, 14% of respondents said they didn't believe it was important to teach traditional Western civilization values, while 4% said it was "not at all important."
There was some political party difference as well, as Republicans were more likely than Democrats to say that it was important (86% versus 73%) and more likely to say it was "very important" (66% versus 42%).
According to Rasmussen, the percentage of support for traditional values in schools "is virtually unchanged from four years ago, and in line with surveys dating back to 2013."
"Only 29% of voters think most public schools do a good job of teaching the traditional values of Western civilization, though that's up two points from 2017 and the highest finding in surveying since 2013," Rasmussen added.
For the report, Rasmussen drew from a survey of 1,000 U.S. adults who were likely voters, conducted on Tuesday and with a margin of error of +/- 3 percentage points.
The findings of the poll come amid renewed debate over whether public schools should teach controversial ideas like critical race theory, which argues in part that racism is a fundamental aspect of American history and institutions.
Proponents of CRT have argued that it is necessary to better understand how racism continues to be a problem in the United States, while critics claim that the movement teaches bad history, exacerbates racial tensions and is founded on Marxist ideology.
Many states have considered pursuing bans on CRT in public schools, with the Florida State Board of Education unanimously voting to do so in June.
Florida Gov. Ron DeSantis expressed support for the ban, stating that the "woke class wants to teach kids to hate each other, rather than teaching them how to read, but we will not let them bring nonsense ideology into Florida's schools."
"As the Governor of Florida, I love this state, and I love my country. I find it unthinkable that there are other people in positions of leadership in the federal government who believe that we should teach kids to hate our country," DeSantis said last month.
"We will not stand for it here in Florida. I'm proud that we are taking action today to ensure our state continues to have the greatest educational system in the nation."
The National Education Association, a 3 million-member labor union, recently expressed their opposition to such bans, pledging to set aside over $120,000 to promote CRT in schools.
"We must continuously do the work to challenge ourselves and others to dismantle the racist interconnected systems, and the economic injustices that have perpetuated systemic inequities," stated NEA President Becky Pringle at the union's annual meeting last week.