Two-thirds of churchgoers gave same or more of their income to church during pandemic: study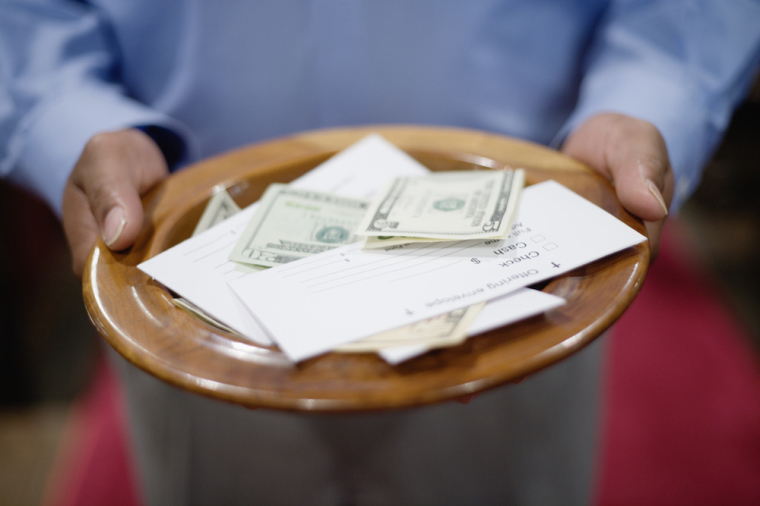 Around two-thirds of churchgoers in the U.S. either gave the same percentage of income to their church or more during the coronavirus pandemic in 2020 as opposed to the previous year, according to LifeWay Research.
LifeWay published a report on Tuesday detailing the findings of a survey of over 1,000 U.S. Protestant churchgoers between Feb. 5 and Feb. 18, 2021, regarding how their spiritual practices have changed between 2019 and 2020. 
Data for the report was compared with a similar survey of 1,000 Protestant churchgoers conducted from Sept. 20 to Sept. 27, 2019, with a margin of error of plus or minus 3.2%.
According to the report, 53% of respondents said they gave the same percentage of their income to their church in 2020 as they did in 2019, while 15% stated that they gave more.
Aside from the 68% who gave as much or more of their income during the pandemic, 23% of respondents said they gave less in 2020 than in 2019 and 10% said they did not give to their church in 2019 or 2020. 
The report also found that while the percentage of churchgoers involved in small groups decreased from 52% in 2019 to 37% in 2020, 15% of respondents reported devoting more time to reading "a book on Christian living in 2020 compared to 2019."
Churchgoers between the ages of 18 and 29 were among the most likely to report increasing their attendance of in-person worship, in-person Bible studies and online Bible studies in 2020 compared to 2019.
Scott McConnell, executive director of Lifeway Research, said in a statement that he believed that "COVID-19 appears to have had both positive and negative impacts on discipleship."
"Pre-pandemic churchgoers largely have shown more resolve in following Christ over the following year while altering how they engage with other believers," he continued.
Last year, as countless churches closed down in response to the spread of COVID-19, many expressed concern about the long-term financial impact on faith communities.
For example, the Seventh-day Adventist Church released a report last October, estimating that it will see a decline of about $26 million in giving because of the pandemic's economic impact.
Juan Prestol-Puesán, treasurer for the Adventist Church, stated at the time that he believed "the year 2020 is a survival year, and that normality may return sometime in 2021."
However, the United Methodist Church reported in February that the denomination ended 2020 with a higher rate of financial giving than was previously assumed to occur due to the pandemic lockdowns.
The UMC General Council on Finance and Administration collected about 79.3% of 2020 U.S. apportionments — the requested shares of giving that support churchwide ministries.
According to UM News, while that is the lowest collection rate in more than a decade for the denomination, it is higher than the 70% collection rate previously projected by the GCFA.
Last August, Barna Group President David Kinnaman said that he expected to see about one in five churches permanently close within the following 18 months.
Last October, a LifeWay survey of Protestant pastors found that 35% said that the economy during the pandemic shutdown had no impact on their churches, while 43% said their churches are "somewhat negatively" impacted. About 5% of respondents said their churches were "very negatively" affected.