Mosul: Bell Tolls for Freedom Will Not Be Silenced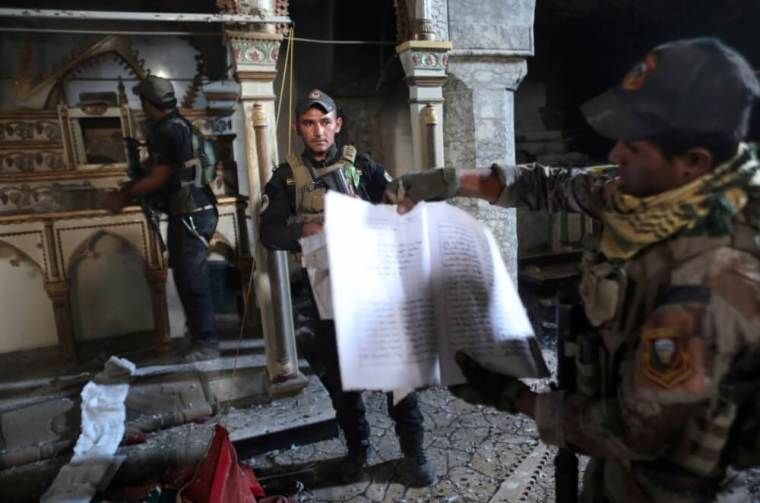 A bell tolls for freedom outside Mosul. After two years of captive isolation in the genocidal hands of the Islamic State, the Nineveh Plain is being slowly liberated, and the sounds of a decimated faith community are ringing for the first time.
It was the summer of 2014 when the forces of the Islamic State surged out of Mosul to claim vast swaths of the Nineveh Plain, once a vibrant home to many of Iraq's ancient and historic religious minority communities, some of whom can trace their lineage for a millennia. Thousands of Iraqis were forced to flee through the middle of the night in a literal modern-day Exodus. One order of nuns described their horrific escape. As their van inched its way down the road, those walking alongside pressed against the vehicle and pounded on its panels, begging that their youngest children be included in order to ensure they lived.
For two years, Christians, Yazidis and other religious minorities in particular have suffered repetitive demeaning degradation. The Christian community dropped from more than one million to under three hundred thousand. A proud people of doctors, lawyers, and teachers were reduced to living in unfinished shopping centers, washing clothes in plastic buckets, and spending a lifetime of savings in order to survive. Nothing can replace the last two years, and in many cases these were the fortunate ones.
Countless families mourned months they were forced to wait for news of a young daughter kidnapped and used as a sex slave, for a too-sick-to-flee relative confined behind the enemy line, for an emptied home where sounds of life and love had been replaced with death and destruction. Religious minority refugees wonder why they continue to suffer attack and discrimination in official UN camps and why they — who are declared victims of genocide — continue to remain disproportionally overlooked in refugee resettlement programs. Why are those communities most haunted and hollowed forced to suffer again?
But the battle for restoration has now begun and it is for this liberation that the church bells peal loud and clear.
The battle for Mosul and the surrounding areas will undoubtedly grind for weeks. Policies and new protections, safe havens and decentralized federalization, will engulf public discourse and political debates for months to come. The delicate social fabric shredded in bullets stained with radicalized ideology will require a generation to mend. But these are the questions for tomorrow.
For now, as can be seen in images and videos posted to social media, the church bells ring for hope, they ring for prayer, they ring in defiant truth that the murderous rage of genocide will not mark their ultimate demise or any longer define their future. There is something powerful in the clanging of the bells that calls us to a humanity joined in suffering solidarity. It is the sound of an ancient community standing for liberty. It is the sound of a people of faith holding firm in the maelstrom of evil. It is guttural, heart-wrenching, and yet joyous all at once.
The clarion echo of bells that cannot be silenced call upon something deep within each one of us to stand for justice, equality and freedom. It is a challenge to push against the darkness that threatens to overwhelm here and around the world. For those displaced who are only now beginning the long journey home will continue to need an international network of support, tremendous humanitarian assistance, and forward-looking policies that push for plurality. None of this is guaranteed. In the midst of our own heated political climate it will be far too easy to overlook, politicize, stereotype or simply ignore a people who have been pushed to the edge of extinction. Let us instead heed our own better instincts on justice, human dignity, welcoming the stranger, plural religious liberty and the sacred gift of each conscience.
Let us not allow this small act of power to simply go unnoticed or underappreciated. Let us recognize the bells tolling outside of Mosul for what it is, a call for freedom.
Elijah M. Brown is Executive Vice President of 21st Century Wilberforce Initiative and General Secretary of North American Baptist Fellowship.