Mother of Zach Sobiech, Teen Who Wrote Inspiring Song 'Clouds' Before Dying From Cancer, Tells His Story in 'Fly a Little Higher'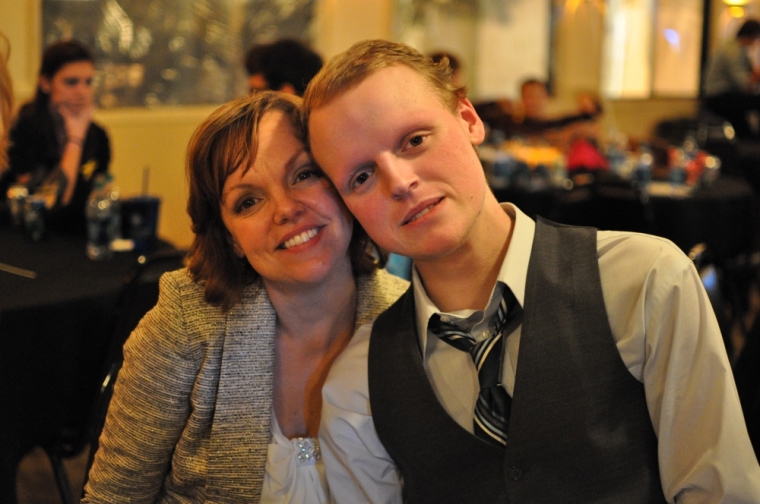 A year ago Zach Sobiech, 18, of Lakeland, Minnesota, captivated the world with his brave battle with a rare cancer called osteosarcoma through an inspiring song he wrote called "Clouds." Now, almost a year since he died, his mother, Laura Sobiech, is telling his story in a book called "Fly a Little Higher."
Things are a whole lot better for the Sobiech family now compared to the same time last year when Zach was just two weeks away from death's door.
While he was dying, however, Zach, through his family and friends, was able to interpret the difficult process of death in the lyrics of "Clouds" to reflect that he would simply "fly a little higher" to a place where the "view is a little nicer" in the lyrics below.
Well I fell down, down, down
 Into this dark and lonely hole
 There was no one there to care about me anymore
 And I needed a way to climb and grab a hold of the edge
 You were sitting there holding a rope
And we'll go up, up, up
 But I'll fly a little higher
 We'll go up in the clouds because the view is a little nicer
 Up here my dear
 It won't be long now, it won't be long now
"Clouds" became a hit on YouTube and has since attracted more than 10 million views online, but his story didn't stop there. Laura explains that through "Clouds" and Zach's eventual death, his story has helped bring attention to a little known cancer that affects about 450 children and adults in the United States annually.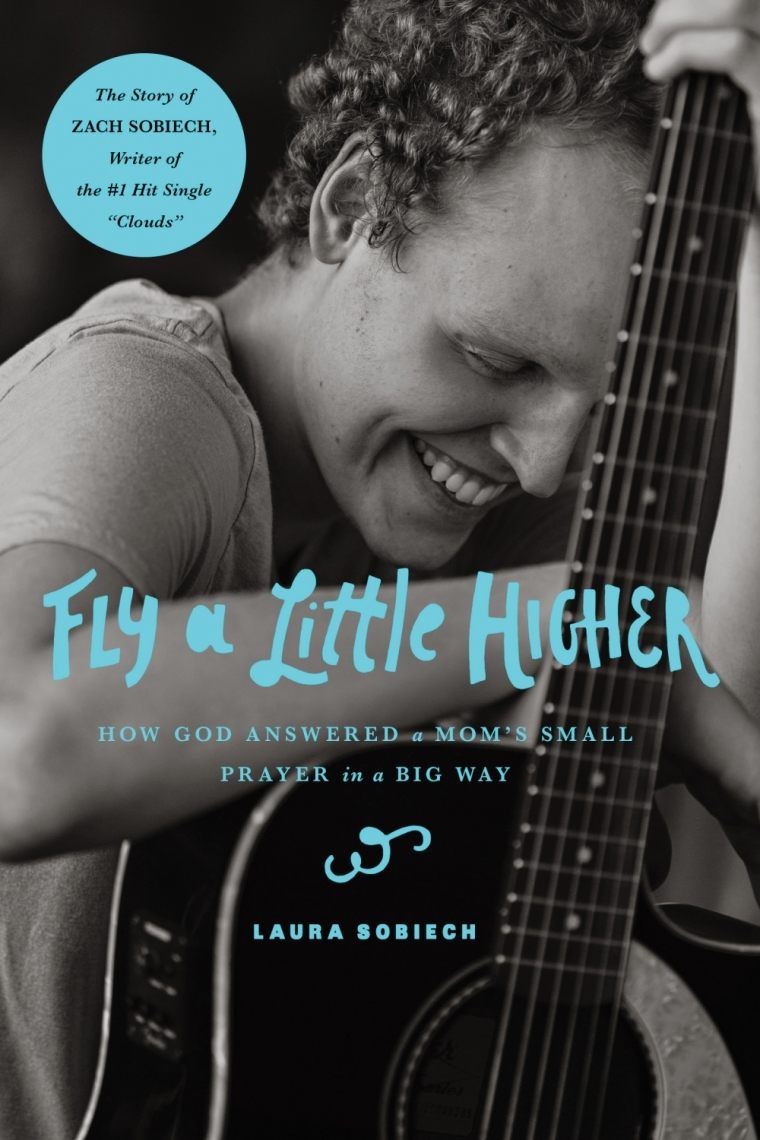 The Zach Sobiech Osteosarcoma Fund established in his honor has also successfully raised money to support needed research for the "orphan" disease.
"We've dedicated all of the money we have made from his song "Clouds" to that fund," said Laura in a recent interview with The Christian Post. "So far, we have raised nearly $390,000 just from "Clouds." The fund is nearing $750,000. We're really hoping to raise a million [dollars] by the end of the year."
So far, said Laura, the Zach Sobiech Osteosarcoma Fund has been able to provide money to an interdisciplinary team of researchers at the University of Minnesota to fund the study of osteosarcoma "and that's kind of a big deal," she said.
It's what Zach wanted — to help save lives and learn more about the terrible cancer that killed him. Writing "Fly a Little Higher," which was released nationwide on Tuesday, is an extension of that public information effort initially started by Zach with "Clouds."
And two weeks before the release of the book on Tuesday, Laura said the memories of the struggle her son endured before he died had come rushing back, but faith has been their anchor.
"This is a hard time of year we are finding. Just because Zach was so sick last year, so all those memories become very fresh again so that's difficult, but we have each other and we have our faith," said Laura recalling Zach's death.
Touching on some of the themes she shared in the book, Laura revealed how prayer was an important part of Zach's life, even though he also had to struggle with his faith before finding peace.
"As far as conversations with Zach, he was a teenager so he still had a lot of things that most of us had the time to go through. He didn't have that time, so he had to pack that all into just a couple of years. I know he went through times when he just really wondered if God was real. If heaven was real. And he had to work through that too. And he had to deal with fear of death and what that would be like. The process of dying, but then also what comes after," she said.
She explained that Zach refused to be boxed in by his disease in his last days.
"Zach was very adamant about not being completely medicated. He wanted be conscious for as long as possible, and so he refused things like morphine that would have helped him with not only pain but the panicky feeling of his lungs filling up with fluid," said Laura.
"His last days he was very sleepy. He laid on the couch probably for a good two weeks. He essentially, in his last moments, he essentially drowned in the fluid that had filled up his lungs. It was a very difficult hour and a half. He was really struggling but we were all there with him. That's what he wanted. He told me that he wanted to say a decent goodbye and he did," she said.
Purchase "Fly a Little Higher" by clicking here.
Read an excerpt from the book below.