Dolly Parton's 'Coat of Many Colors,' 'War Room' Score Big at Movieguide's Faith & Values Awards Gala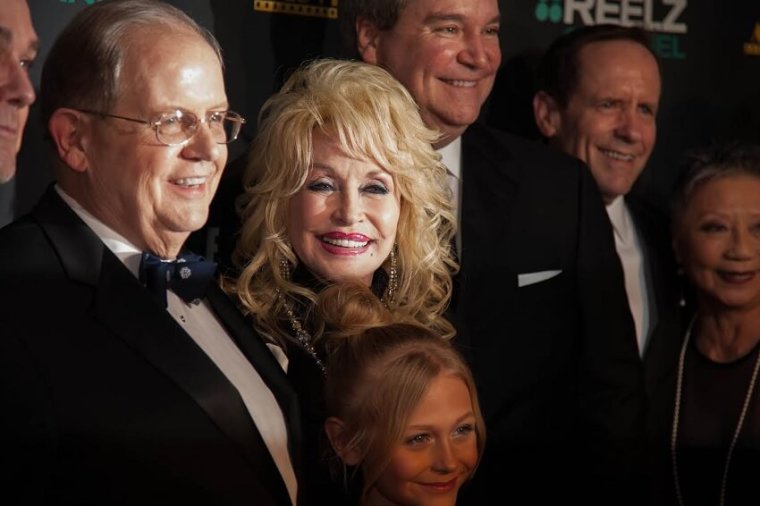 UNIVERSAL CITY, Calif. — At Movieguide's 24th annual Faith & Values Awards Gala, Dolly Parton was awarded the Epiphany Prize for the Most Inspiring TV Program of 2015 for her NBC TV movie "Coat of Many Colors," a story about her upbringing in rural Tennessee around the time she was 9 years old.
"I really wanted to celebrate the people, my whole family, who made me who and what I am today. I'm so blessed and thankful for a great cast, producers, director, and for everyone who watched and I'm extremely thankful to the Movieguide Awards for this honor," Parton said.
During an evening celebrating family-friendly entertainment, "War Room" came away with the $100,000 Epiphany Prize for Most Inspiring Movie of 2015. The event, held at the Universal Hilton last Friday, will be telecast Monday, Feb. 22 and Wednesday, Feb. 24 on the REELZChannel.
The Epiphany Prizes are supported by a grant from the John Templeton Foundation. They are given every year to the "best, most inspiring movie and television program that resulted in a great increase in man's love or understanding of God."
The Grace Award for Most Inspiring TV Performance by an Actress, went to 8-year-old Alyvia Alyn Lind who played the young Dolly in "Coat of Many Colors."
SO EXCITED!! Thanks to everyone for my Grace Award last night at The Movieguide Awards #coatofmanycolors @nbc @WarnerBrosEnt

— Alyvia Alyn Lind (@AlyviaAlynLind) Feb. 6, 2016.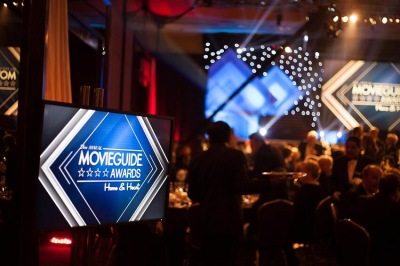 Ted Baehr, founder and publisher of Movieguide, also released the 2016 Annual Report to the Entertainment Industry at the event that shows that the most family-friendly movies averaged more than $73.01 million per movie in 2014 in the U.S. and Canada, but that "the least family-friendly movies with the most offensive, obscene, or anti-family, immoral content averaged only about $17.59 million."
The study extensively analyzed the content of the top movies released by the major studios in Hollywood earning $750,000 or more, including the major independent studios.
"Most people want to see good conquer evil, truth triumph over falsehood, Justice prevail over injustice, Liberty conquer tyranny, and beauty overcome ugliness," said Baehr, as reported by Movieguide. "They also would like to take their whole family, including their grandparents, to the movies more often."
As a family advocacy group, Movieguide has been analyzing the content of movies and comparing box office numbers since 1991.
"We've found similar results in practically all of our previous studies," Baehr noted. "However, last year was one of the best years for family-friendly entertainment."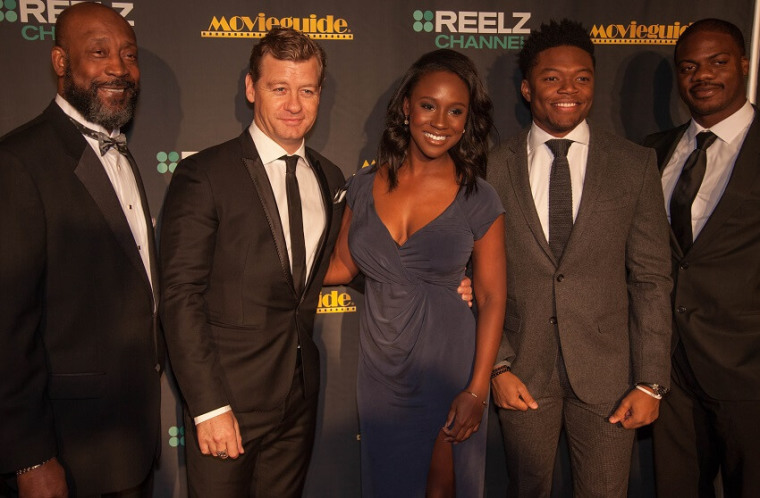 Alex Murashko is currently working with One Ten Pictures as an associate producer, developing and working on projects that include stories about people and organizations making a difference in this world as ambassadors for Christ. He previously was a Church & Ministry Editor/Reporter for The Christian Post. He also worked at the Los Angeles Times Orange County Edition and at the Press Enterprise in its Southwest Riverside County bureau. Website: AlexMurashko.com.