MTV Movie Awards 2014 Recap: 'Hunger Games' Tops, Rihanna's Performance Makes Waves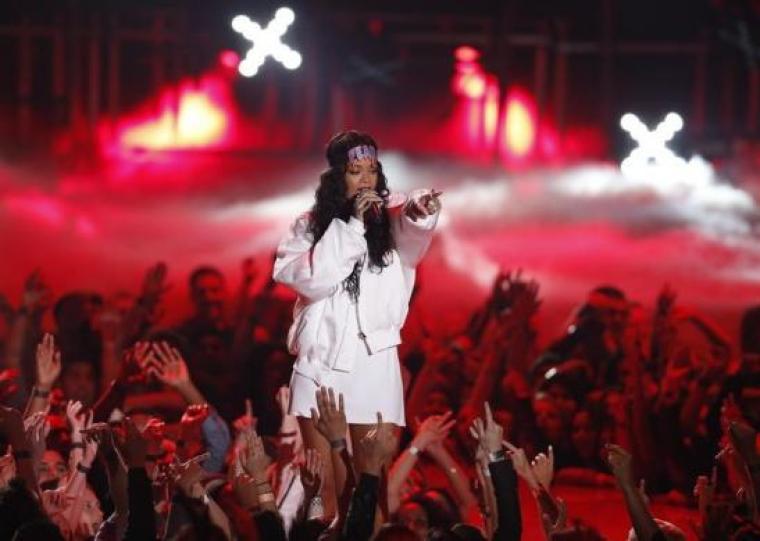 The MTV Movie Awards aired live last night from Los Angeles' Nokia Theater where today's best actors and actresses were honored and amidst live performances from Rihanna and more.
Sunday night's top award for Movie of the Year went to "The Hunger Games: Catching Fire," and the film's stars Jennifer Lawrence and Josh Hutcherson went home with Best Female and Best Male Performance, respectively. Another highlight of the night was actor Will Poulter receiving the Breakthrough Performance award for the film "We're the Millers." Poulter also earned the Best Kiss Award for his onscreen smooch with Emma Roberts and Jennifer Aniston. Jared Leto and Jonah Hill were also honored during the awards show for their performances in "Dallas Buyer's Club" and "The Wolf on Wall Street," respectively.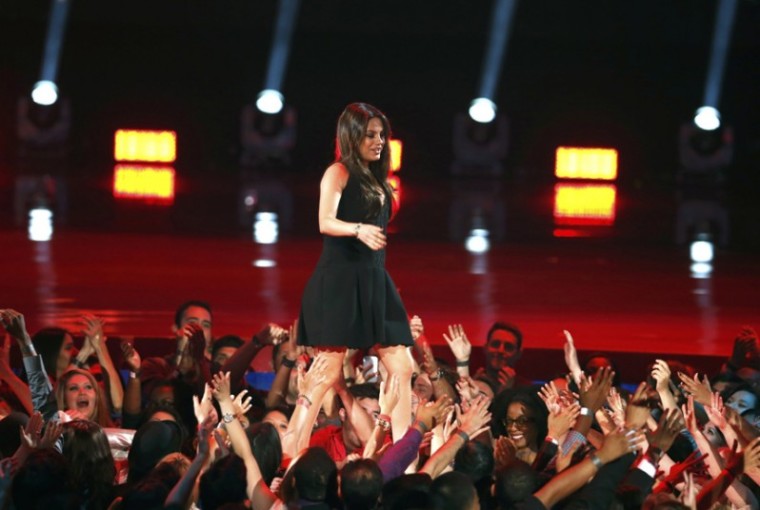 Other unusual awards only offered at the MTV Movie Awards included Best Shirtless Performance, which went to Zac Efron, Best Villain, which went to Mila Kunis, and Best Scared-as-S--- Performance, which went to "World War Z" star Brad Pitt. Moreover, Mark Wahlberg picked up the night's Generation Award.
Meanwhile, the 2014 MTV Movie Awards also saw live performances that included Rihanna and Eminem on the song "The Monster." Ellie Goulding, Twenty One Pilots, Matthew Koma and Miriam Bryant also performed. Twitter was ablaze with comments, including fans gushing over Rihanna's performance alongside Eminem.
"Eminem and Rihanna's collaboration are always da best," Lauren posted.
PopCrush added, "Wow. @Rihanna sounded AMAZING tonight at the #MTVMovie Awards."
Stars such as Channing Tatum, Jenna Dewan, Snooki and Rita Ora were also present at the awards show, while Conan O'Brien hosted the event. MTV Movie Award presenters included Jessica Alba, Johnny Depp, Kate Upton Ellen Page and Cameron Diaz, among many more. Also during the night, actress Jordana Brewster honored late "Fast and Furious Star" Paul Walker.