'Happily married' music minister fatally shoots wife, adult son and daughter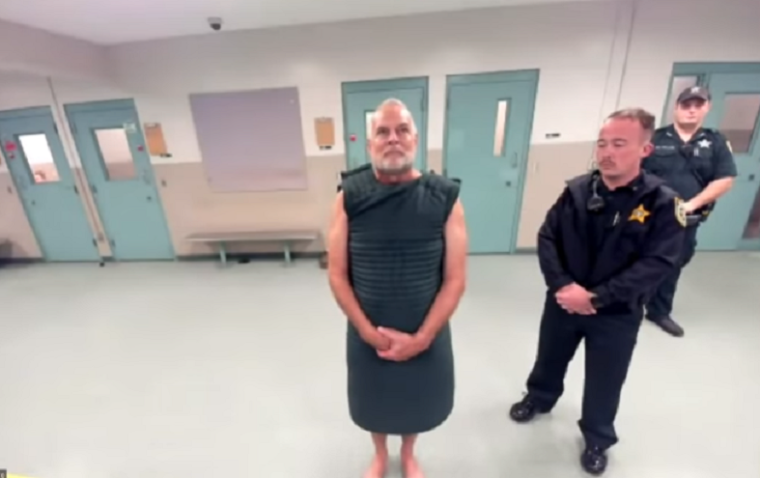 William Conway Broyles, the "happily married" longtime music director of Hodges Boulevard Presbyterian Church in Jacksonville, Florida, stunned his neighbors and church when he confessed to fatally shooting his wife, daughter and one of his two adult sons in their home Wednesday morning — but told police he was "too scared" to kill himself.
"It doesn't make sense when you look at the whole circumstance of what we believe happened," Nassau County Sheriff Bill Leeper told The Florida Times-Union. "It's just a senseless act. When he was asked why he just didn't shoot himself, he said he was too scared to do that, which is crazy."
Broyles, 57, reportedly called 911 at about 7:15 a.m. to alert police about what he did at the family home in the Spring Lake Estates community.
"The suspect was lying down in the driveway unarmed, waiting on them," Leeper said. "... Later on, he told us that he shot each victim multiple times just to make sure they didn't suffer."
Police discovered the minister's wife, Candace Lynn Broyles, 57, dead in the living room while his daughter, Cara Lynn Broyles, 27, was fatally shot in her bedroom as she was waking up, The Florida Times-Union said. His son, Aaron Christopher Broyles, 28, was found shot dead in his bedroom and his door was broken in, police said.
"He (Broyles) then went back to get another gun, came back and shot his son again," Leeper said.
The case remains under investigation, but police said they have a "pretty good idea" of what happened without elaborating further.
Hodges Boulevard Presbyterian Church did not immediately respond to calls for comment from The Christian Post on Friday. In a statement on its website, the church urged prayers for the Broyles family. It is unclear where the minister's other son, Evan Broyles, was at the time of the murders.
"It is with tremendous sadness that I report to you that this Wednesday morning Bill Broyles, our director of music, confessed to shooting his wife and two of his children," a statement from Pastor Jonathan T. Swanson said.
"Bill has been part of our church staff for 23 years, and this was completely out of character. We mourn this devastating loss to the church, Bill's remaining family, and the larger community. We ask that you would hold the members of the Broyles family, our church family, and Bill himself in your prayers regarding this tragedy."
At a virtual bond hearing Thursday, Broyles appeared barefoot and was dressed in a safety smock to prevent suicide attempts. Broyles was charged with three counts of second-degree murder. A judge also denied him bond and ordered him to appear in court again on Dec. 21.
According to his church, Broyles is a trained industrial engineer who, prior to the murders, "worked in the Aerospace and Medical Device industries for many years."
He was driven by a passion for music as well, and, according to the church, "believes that music was created by God for His Glory and that the church stands as a witness to the grace and lordship of Jesus when our music glorifies Him in worship and life."
In an archived page on the church's website, Broyles was further described as: "[H]appily married for 30 years to Candace and they have three children, sons Evan and Aaron and daughter Cara, along [with] three crazy Corgi pups. In his free time, Bill enjoys all types of outdoor activities, reworking older cars, and home and garden projects."