Muslim Americans 'Respond to Evil With Good,' Raise $200K for San Bernardino Terror Victims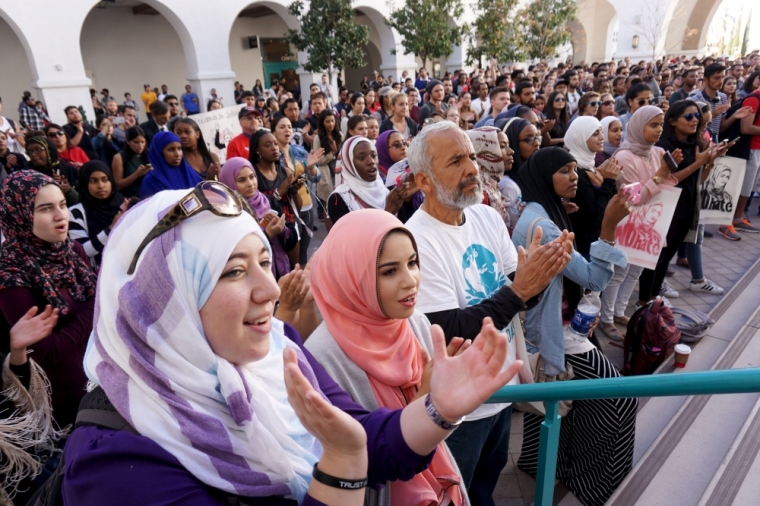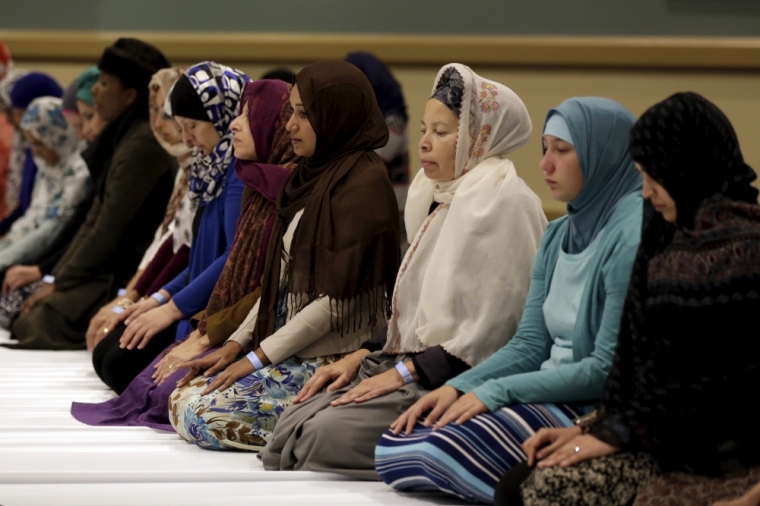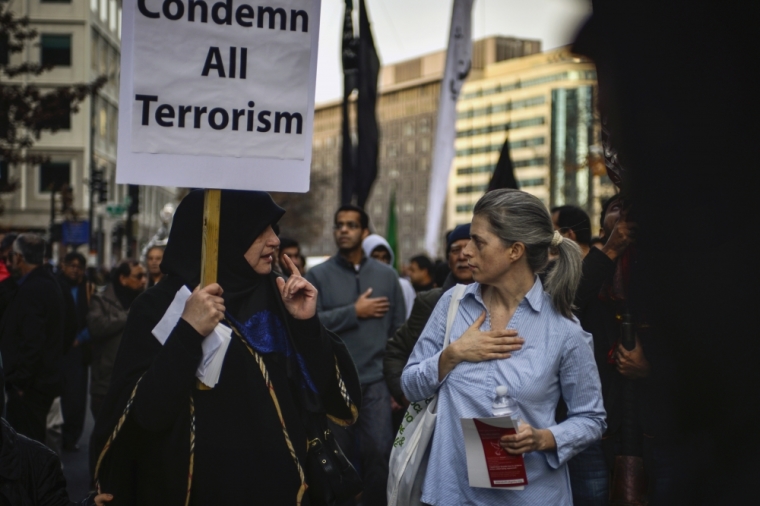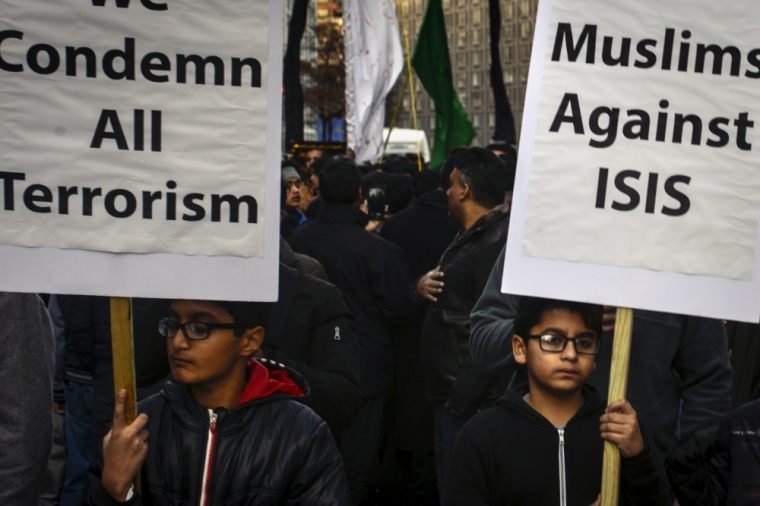 View Photos
Hundreds of Muslim-Americans have come together to raise close to $200,000 for the families of the San Bernardino shooting victims, explaining that they want to respond "to evil with good."
"We wish to respond to evil with good, as our faith instructs us, and send a powerful message of compassion through action. Our [Islamic] prophet Muhammad, peace be upon him, said: 'Have mercy to those on Earth, and the One in the Heavens (God) will have mercy upon you.' And the Quran teaches to 'Repel evil by that which is better' (41:34)," reads the petition on the Launch Good website by Muslims United for San Bernardino.
As of Friday morning, the group has raised over $190,000 to the cause, which will help the families of the 14 dead and 17 wounded victims in the Southern California terror attack at a Christmas party earlier in December.
The shootings were carried out by a radicalized Muslim couple, who police said expressed sympathy toward the Islamic State terror group.
The attack, the deadliest terror-related shooting on U.S. soil since 9/11, has been condemned by many in the American Muslim community, who say that IS and its supporters do not represent the true Islamic faith.
"Much to my surprise, what began as a small local initiative took on national fervor and shows the emotional connection of the American Muslim community to those afflicted by this tragedy," said Faisal Qazi, who started the funding campaign.
The website explains that the funds will go to help the immediate, short-term needs of the grieving families.
"No amount of money will bring back their loved ones, but we do hope to lessen their burden in some way," the campaign added.
It noted that since the donations keep pouring in, the effort may be expanded to help families with longer-term expenses, and possibly donate some of the money to the Inland Regional Center, the social services agency where the shooting took place.
Tarek El-Messidi, the fundraiser's director, told Time magazine that the collection effort has been hitting over $1,000 per hour since it became a national campaign.
"This is exactly what we need," he added. "This channels all of our frustration, all of our anxiety, all of our fear into a constructive act of kindness."
El-Messidi admitted that many Muslims had felt helpless after the terror attacks in Paris in November, and then again in Southern California, and began fearing anti-Muslim backlash.
"When Paris happened, I said, 'God, what if this happens on American soil?' And then it happened," he said. "The first thought in every Muslim's head was, 'God, please don't let this be a Muslim.'"
In a separate interview with Yahoo News earlier this week, El-Messidi said that Muslims care for America.
"We love this country. While no amount of money will bring back victims' loved ones for their families, we hope this will alleviate some of the financial burden for these families," he added.
The fundraiser's director noted that Muslims only make up around 1 percent of Americans, and they want to show that they are contributing to society and helping to build it, not destroy it.
Imam Omar Suleiman, a major national Islamic figure, endorsed the campaign, and said it could bring some comfort to the families.
"We suffer as a community, like everyone else," Suleiman said. "It's a terrifying climate now where even a disabilities center is not even safe anymore. We are praying for an end to gun violence and terrorism of all sorts."