Muslim Inmate Expected to Prevail in Supreme Court Religious Freedom Case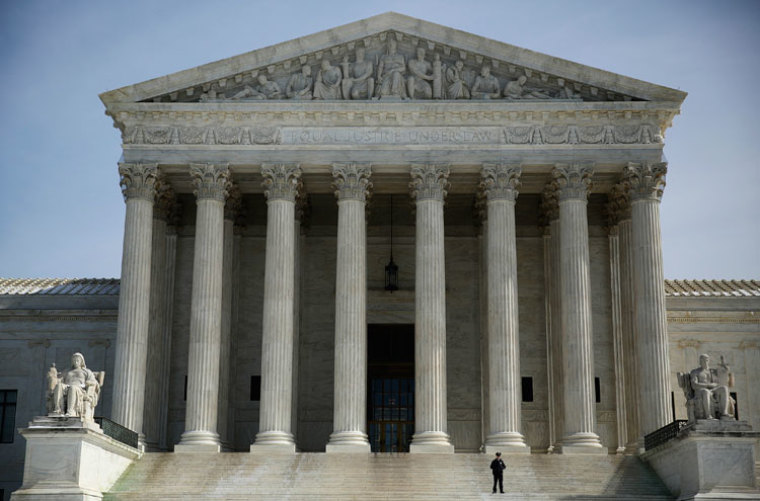 A Muslim inmate is expected to prevail in his lawsuit for the right to grow a beard, an expert told The Christian Post after hearing arguments before the U.S. Supreme Court.
The arguments were heard Tuesday regarding Gregory Holt, an inmate serving life in an Arkansas prison, who was denied permission by correctional officials to grow grow a short beard in accordance with his strict Muslim beliefs.
Also known as Abdul Maalik Muhammad, Holt had legal representation from Professor Doug Laycock at the University of Virginia Law School and the Becket Fund for Religious Liberty, which recently prevailed in another religious freedom case involving Hobby Lobby, a craft store chain owned by an Evangelical Christian family.
Hannah Smith, senior counsel with The Becket Fund, told The Christian Post that she felt the justices were inclined to side with Holt after hearing the arguments before the Court.
"We were pleased with how the Court considered oral argument yesterday," said Smith, who added that she expected a decision "in the coming months."
"Professor Laycock did a superb job arguing the case, and the justices had some very tough questions for Arkansas' lawyer."
Last year, Holt filed a legal complaint against the Arkansas Department of Correction, arguing that their grooming policy against beards violated his fundamentalist Muslim beliefs.
Holt cited the Religious Land Use and Institutionalized Persons Act when challenging the ADC rules, which allowed for only well-trimmed mustaches or quarter inch beards for diagnosed dermatological issues.
The ADC has argued that their facial hair regulations are for security reasons, as extensive facial hair can be used to hide objects like weapons or contraband, as well as be used to help an inmate by allowing for dramatic change in physical appearance.
In a brief filed in January, Arkansas Attorney General Dustin McDaniel and Assistant Attorney General Christine A. Cryer argued against Holt's suit.
McDaniel and Cryer argued that beards, even those a half-inch in length, could be used to smuggle objects into a prison such as SIM cards for communicating with unknown parties.
"The evidence offered to the Court regarding cell phones, agricultural field work performed outside the prison fence, and documented behavior of the Petitioner, makes this a poor vehicle for re-evaluating RLUIPA," wrote McDaniel and Cryer.
"[ADC Assistant Director] Grant Harris testified about security problems the Department has had involving cell phones and SIM cards, and how allowing inmates to grow beards would very likely increase those problems."
Amicus briefs filed on behalf of Holt came from a ideologically diverse array of groups, including the Alliance Defending Freedom, Americans United for Separation of Church and State, the Muslim Public Affairs Council, and the Anti-Defamation League.
"RLUIPA should be broadly construed in favor of religious freedom. Congress designed RLUIPA, and laws like it, to alleviate substantial burdens on religious exercise from neutral laws of general applicability," stated the ADF.
"Amicus respectfully urges this Court to reaffirm the application of strict scrutiny in its full, robust state to ensure strong religious liberty protections for prisoners, churches, and other religious institutions that find their religious liberty unnecessarily restricted."