Muslim Leader Calls on US, Obama to Stop Ignoring Saudi Arabia's Religious Freedom Violations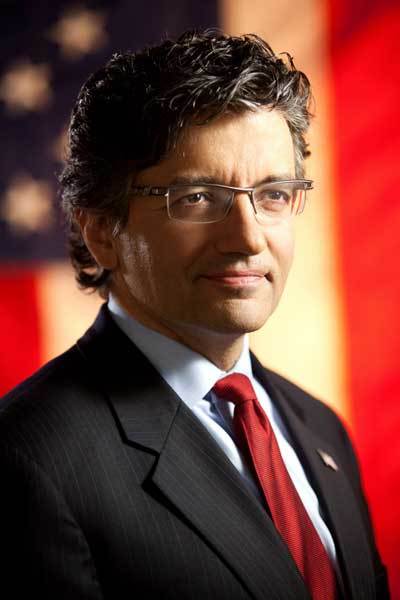 Dr. M. Zuhdi Jasser, vice chair of the United States Commission on International Religious Freedom (USCIRF), called on the State Department to reconsider Saudi Arabia's religious freedom violations and identified with Raif Badawi, a Saudi website editor who was sentenced to seven years in prison and 600 lashes on Monday
"Our goal is to highlight to the American people that the State Department can no longer give this indefinite waiver to Saudi Arabia," Dr. Jasser, author of A Battle for the Soul of Islam: An American Muslim Patriot's Fight to Save His Faith and president of the American Islamic Forum for Democracy, told The Christian Post in an interview Thursday.
According to the vice chair, Saudi Arabia "fits the textbook" of a Country of Particular Concern (CPC) in which religious liberty is violated. "If we were to write…how you would define a Country of Particular Concern that restricts religious freedom, Saudi Arabia would be the poster country," he said.
Jasser compared his own organization to Badawi's website. "What does the American Islamic Forum for Democracy do?" he asked, rhetorically. While Jasser's organization freely "talks about classical liberal ideas and freedom as having a room for discourse that everyone deserves a right to discuss and have an opinion about Islam," Saudi Arabia arrested Badawi "for simply wanting to have this conversation."
Badawi's case is not unique, however. The vice chair recalled Mohammad Fahad al-Qahtani and Abdullah Al-Hamid, co-founders of the Saudi Civil and Political Rights Association, who were sentenced to 10 years in prison in March. Twitter posts, meanwhile, landed both Turki Al-Hamad and Hamza Kashgari in Saudi jail.
The Saudi government defends its repression by pointing to radical Muslims in the country, Jasser alleged. "The monarchy claims to be sort of victims of this conservative movement," he said. "They say 'if we move too quickly, it will be taken over by an Islamic regime.'" To back up this claim, they would point to Egypt (before the recent revolution) and Iran as examples.
The USCIRF vice chair acknowledged that radical Islam is a threat in Saudi Arabia, but he argued that the government feeds "these ideologies, creates the radical monster, and then uses it as a foil to legitimize dictatorship and repression of free speech, and especially freedom of religion."
Jasser claimed that Saudi Arabia is "making an example" out of Badawi and other spokesmen for religious freedom "because they're trying to prevent the opening of society that's happening all over the Middle East."
He mentioned that even though Saudi Arabia has a smaller population than other OIC (Organization of Islamic Conference) countries like Syria, Egypt, and Iran, it claims rule over the holy mosques at Mecca and Medina. Comparing Saudi Arabia to Vatican City, they claim that churches cannot be built in their country.
Jasser recalled visiting the mosque in Mecca, the city of the Muslim prophet Mohammed, as an "amazing demonstration of actual pluralism," with thousands of people from all different countries. "It's amazing that you can have such a spiritually fulfilling act inside that mosque and then you step outside of it and it's one of the worst, most draconian regimes in the world," he marveled.
He described the Saudi government as "extremely materialistic" and "extremely tribal," with a class system and over 90 percent of the population on government payroll. "They really have no free markets," he explained. "They're dependent on a natural resource from below the earth rather than driving human creativity."
While Saudi Arabia has been on the list of CPCs since 2004, the State Department put in place an indefinite waiver to enable the United States to treat the country well. USCIRF is advocating for the department to replace that waiver with a limited 180-day waiver, which would quickly expire and finally force the United States to act on these abuses of religious liberty.
"The Saudi government bans most forms of public religious expression other than that of the government's own interpretation of one school of Sunni Islam and uses criminal charges of apostasy and blasphemy to suppress discussion and debate and silence dissidents," said Dr. Robert P. George, newly elected Chair of USCIRF.
Speaking for Badawi and other "prisoners of conscience," Jasser said, "These are the Muslims, these are the Saudis we ought to be defending, and I have yet to hear the President mention their names."