Muslim Leaders Condemn Texas Attack, but Denounce Pamela Geller and So-Called 'Hate Groups' That 'Provoke Muslims'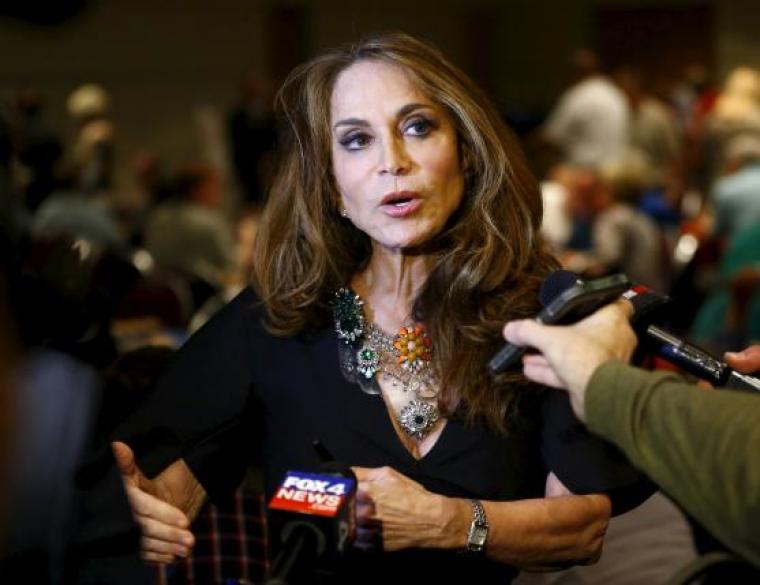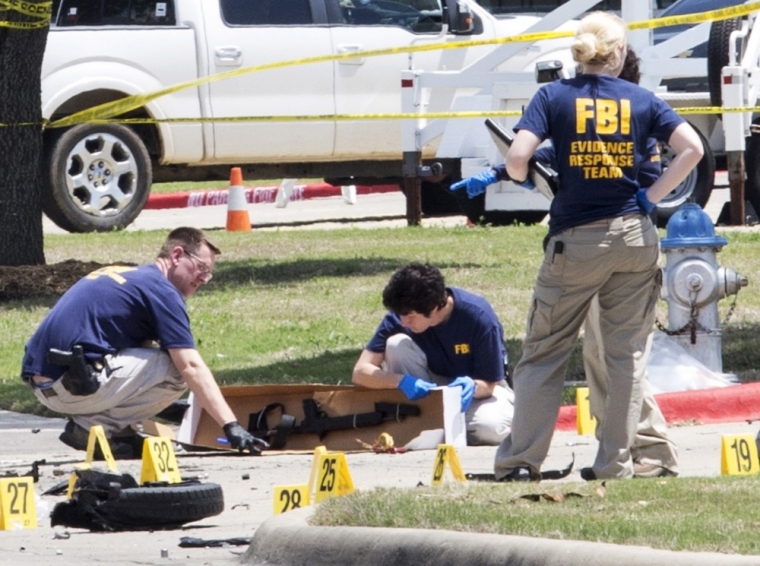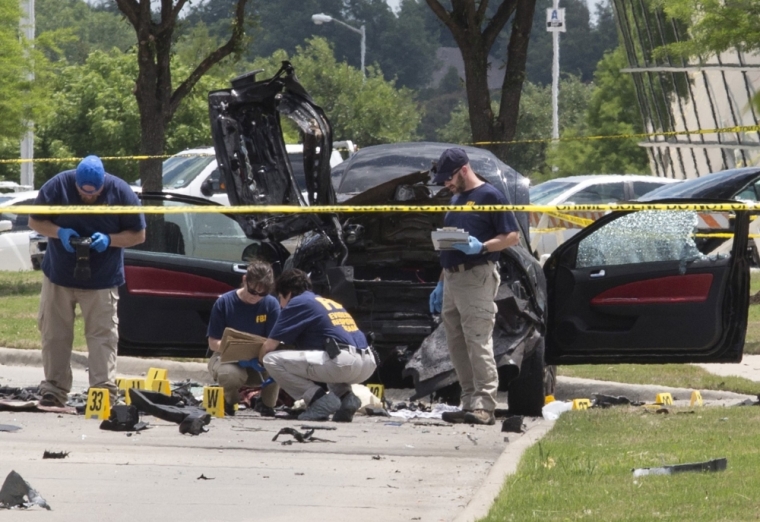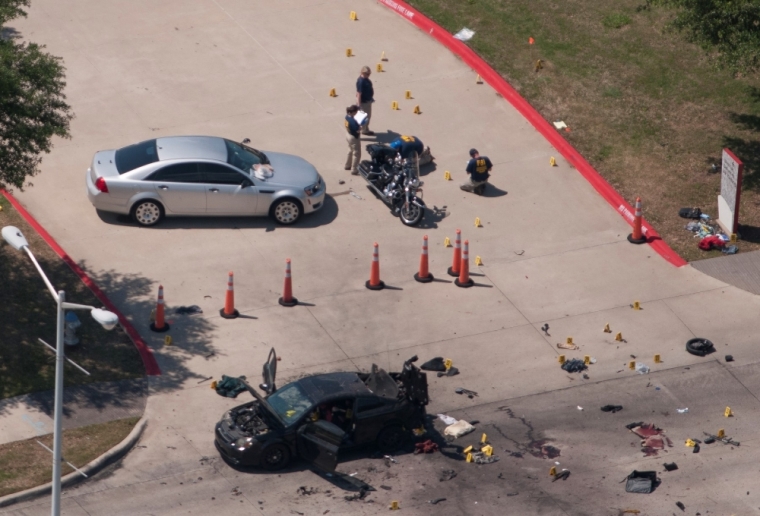 Short of calling the attack on the "Muhammad Art Exhibit and Cartoon Contest" in Texas an act of terrorism, three Muslim leaders held a press conference Monday to denounce the acts of two gunmen who shot and injured a security guard outside the Curtis Culwell Center in Garland Sunday before they were shot dead.
A Sunni Muslim leader from an Irving mosque that opened up the first known Islamic Tribunal in the U.S. in February, was joined by Alia Salem of CAIR and Azhar Azeez of the Islamic Society of North America to condemn both the two men who carried out the attacks, as well as Pamela Geller and the American Freedom Defense Initiative for hosting the event that included a $10,000 prize for the best artistic depiction of Muhammad, which some Muslims consider to be blasphemous.
While Salem said the North Texas Muslim community condemns "the actions of the violent criminals who opened fire at [the Curtis Culwell Center], and are equally horrified by the fact that "the violence was committed by people identifying themselves as Muslim," Azeez, president of ISNA, accused Geller of "disrupting peace and inciting hatred."
"We are concerned that people like Pamela Geller and her American Freedom Defense Initiative are disrupting peace of our city and are inciting hatred by bringing their followers from out of state to disrupt harmony, peace and to foster hatred among the citizens of this great city," Azeez said.
The leader of the Islamic Association of Tarrant County, Imam Moujahed Bakhach, also accused Geller of "hiding behind the First Amendment and free speech to insult Muslims," The Dallas Morning News reports.
Imam Zia ul-Haque Sheikh, who leads the Islamic Center of Irving, said, however, that he called on fellow Muslims not to stage protests against so-called "hate groups" like the American Freedom Defense Initiative."
"As a Muslim community, we need to acknowledge hate groups and not get baited. They are trying to provoke the Muslims into doing something wrong," Sheikh asserted, according to The Dallas Morning News. "The public really needs to know that we stayed away from the event and did not give it publicity."
The Christian Post reported in January that Muslim members of the Islamic Center of Irving participated in counter-protests to support a controversial "stand with the prophet" event at the Culwell Center in Garland that featured five Muslim speakers, including New York-based Imam Siraj Wahhaj, who was an alleged "co-conspirator" in the 1993 World Trade Center bombings.
The "stand with the prophet" event was held to raise money to "build a communication center for the Muslim community" to combat American media and "defend prophet Muhammad, his person, and his message in the U.S. where this anti-Islam hate machine is based," according to a post on the Sound Vision website, which has since been removed.
On Sunday, two suspects identified as Elton Simpson, 31, and Nadir Soofi, 34, both Muslims from Phoenix, Arizona, opened fire and wounded Bruce Joiner, a retired Rowlett police officer who was working the event as an unarmed security guard for the school district, which owns the Culwell Center where Geller's "Muhammad Art Exhibit and Cartoon Contest" was attended by some 200 people.
Geller said she held the free-speech event in response to the "stand with the prophet" Muslim conference that was held on Jan. 18, and the deadly terror attack at satirical newspaper Charlie Hebdo in Paris that left 12 people dead. The publication had long been threatened by jihadists for its caricatures of Muhammad and other controversial sketches that are known to offend Muslims.
Sunday's exhibit also featured a keynote speech by Dutch politician Geert Wilders, who's on an al-Qaeda hit list due to his film "Fitna."
Simpson, one of the suspects in the Garland terror attack, is a Muslim and U.S. citizen who was born at Dallas' Texas Health Presbyterian Hospital, and was once the subject of a terror inquiry, FBI officials said as they launched an investigation into the incident.
On Tuesday, ISIS claimed responsibility for the attack, although the U.S. government has yet to verify the claim.
There are an estimated 2.35 million Muslims in the U.S. and Texas has one of the largest Muslim populations with roughly 422,000, according to 2010 data from a Pew Research Center survey and U.S. Census Bureau data.