Muslim Relatives Douse Christian Convert in Hot Oil After Giving Life to Christ in Uganda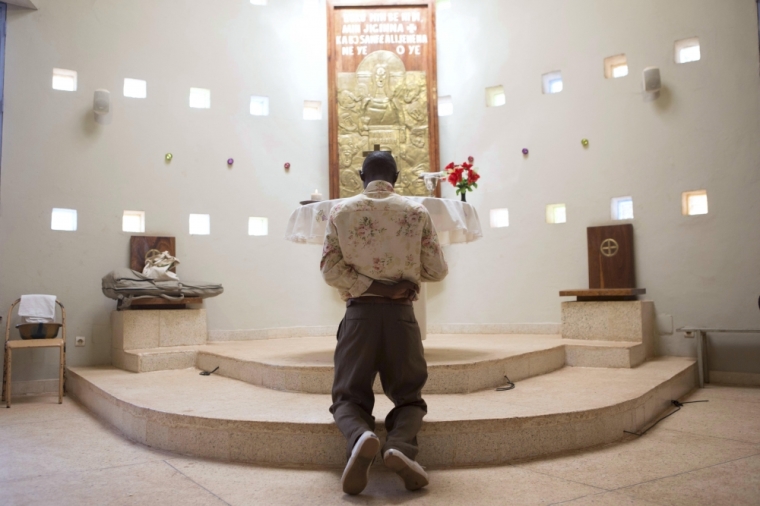 A Ugandan man who left Islam to accept faith in Christ has suffered serious burns on nearly half his body as he believes that members of his family took vengeance on him by attacking him with scarring-hot cooking oil.
According to Morning Star News, 27-year-old Ugandan Gobera Bashir was the victim of an honor attack that occurred in the Budaka District on March 10, less than a week after he attended church with a friend and converted to Christianity.
At the March 4 church meeting, Bashir was reportedly given a Bible and told by the pastor to be "cautious" when reading it because of the fact she comes from a Muslim family.
But only four days later, Bashir's sister discovered him reading the Bible in his room.
Although he initially told his sister that he was reading the Bible only to gain knowledge, that didn't stop an enraged group from going to his home on March 10 to punish him the way no human being should ever be punished.
"As they entered the house, they found me in the sitting room and began tying my arms and legs with robes and shouting, 'Shame! Shame! You are bringing a bad omen to the family with your bad Christian religion. Our family is a Muslim family,'" Bashir recalled in an interview with Morning Star News. "There and then one of them poured a hot liquid from a thermos flask on me, and then they dragged me out of the house."
Bashir explained that although the perpetrators were masked, he believes that a number of them were his own family members because he heard an attacker personally address his uncle by name — Paata
After being burned with the oily liquid, Bashir was dragged to a nearby swamp.
Bashir said that he felt excruciating pain and yelled for help. But before long, one of the perpetrators had obstructed his mouth to prevent him from screaming.
Bashir eventually lost consciousness.
"I only gained consciousness around midnight," he said,
Fortunately for Bashir, Christian neighbors came to his aid and got him to a medical center.
A neighbor told Morning Star News that most of the burns that Bashir suffered were on his legs, buttocks and hands.
"Bashir has wounds all over his body, and his clothes have stains from an oily substance, suggesting that what was poured on him is a kind of oil," the neighbor explained. "He sleeps under very strong painkillers, hence he spends sleepless nights. "
Although Bashir has been released from the medical facility, a source who visited Bashir last Thursday told the news outlet that Bashir is still in need of medical treatment because the burns are so severe.
The source explained that some parts of his skin are "rotting with a very bad smell."
"He needs urgent attention and specialized treatment, which might be very costly," the source said.
After being released from the medical center, Bashir took shelter in the neighbor's home. However, he was forced to relocate to another home after family members discovered his whereabouts.
Honor crimes — families who resort to violence when seeking revenge against a loved one who has left the family's particular faith — are not uncommon in Uganda.
Last June, it was reported that a Muslim man in Eastern Uganda tied his 9-year-old son to a tree, lit it on fire and burned him days after the son converted to Christianity.
Also last year, eight Ugandan children were beaten by their four Muslim families and labeled "infidels" after giving their lives to Christ.
In 2015, Muslim relatives burned down their loved one's home and attacked him with sticks after learning that he gave his life to Christ.
Christian converts are also targeted by non-family members for persecution because of their decisions to convert. 
Late last year, it was reported that a former Islamic teacher in eastern Uganda was beaten and left in a pool of his own blood by a group of assailants because of his new faith in Christ.