Muslim Confesses to Poisoning Christian Mother With Christmas Gifts, Sending Her Vomiting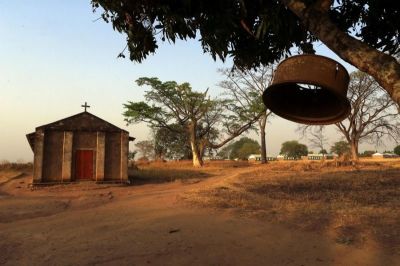 A Muslim woman in Uganda has admitted to and asked for forgiveness for intentionally poisoning a Christian mother of five on Christmas morning with food gifts.
Morning Star News reported late last week that Nafamba Bongo Madina, the Christian mother, and her five young children received gifts of sugar, salt, soap, matchboxes, groundnuts and cooking oil on Christmas morning from Taaka Hajira, a Muslim woman, and other neighbors in Gayaza village, Kabuna Sub-County, Budaka District.
Madina used the oil while cooking some food, but decided to taste it first before serving it to family members.
"When she started screaming and was continuously vomiting, I called in a taxi and rushed her to Kabuna dispensary, where it was found that she had been poisoned," an in-law explained.
Madina was discharged after spending a night in the health center, with analysis of the cooking oil confirming that it contained poison.
Gavaza village Chairman John Guloba questioned Hajira after finding out about the incident and the Muslim woman confessed to giving poison.
Hajira was accused of attempted murder, after which she asked for forgiveness. The woman explained that the loudness of weekly worship at Madina's house had been disturbing her and other Muslim neighbors, even though Hajira's house is almost 300 feet away.
Despite the serious consequences that could have befallen the Christian family as a result of the poisoning, the police were not called, with the village seeking to prevent religious tensions from escalating.
Madina lost her husband two years ago, who died shortly after they left Islam for Christianity. The children, all of whom are under 15, have reportedly been facing taunts by Muslim neighbors, who call them infidels.
Although Christians are a majority in Uganda, they have been targeted in a number of attacks in the eastern parts of the country.
A former Islamic teacher turned Christian was beaten and left in a pool of his own blood by assailants back in November.
Twenty-seven-year-old Mulangira Ibrahim explained that he was on his way to a church one day, "when four people stopped me and then got hold of me and started threatening me that if I do not recant Christianity and return to Islam, then they were going to kill me."
"I did not answer them, and one began slapping me, while another hit me with a blunt object. As I started screaming for help, I received more blows and from there I lost my consciousness," Ibrahim stated.
In January 2017, a Muslim mob raped 15 Christian women and beat several members of a church, also in eastern Uganda, looking to punish their pastor for sharing the Gospel with Muslims.
The Islamic radicals reportedly attacked the 500-member congregation during an evening prayer meeting with clubs and sticks, locking up the people inside, beating the men and raping several women.