Muslim Relatives Mutilate, Cut, Stab Pins in Corpse of Christian Convert From Islam; Threaten Wife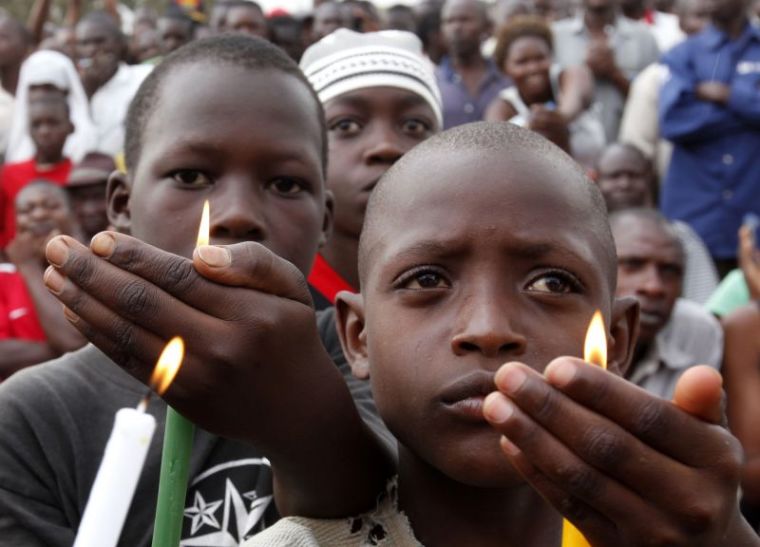 Muslim villagers have mutilated the corpse of a Christian man in Uganda who converted from Islam, stabbing pins and making cuts in his body. His wife revealed that her life has also been threatened if she holds steadfast to her Christian faith.
The widow, Fatuma Muluuta, told Morning Star News on Friday that her husband, Muluuta Kuzaifa, became a Christian two years ago, but was ostracized by his Muslim family.
Kuzaifa, Muluuta, and their two children were sheltered by a pastor who wasn't named for security reasons. Two years later, they decided to return home, but had to leave for Kampala, the country's capital, after they received threatening messages.
On April 1, Kuzaifa was attacked when returning from work by yet unidentified assailants.
"I heard him shouting for help, and immediately some neighbors rushed to the scene, and we found him bleeding with head injuries," the widow recalled.
The man died the following day despite being taken to a hospital for treatment. Days later, Muluuta says that his Muslim family members took his body from the mortuary and buried it in an indecent manner.
"Word went around that Kuzaifa's body was mutilated and not properly buried," the widow explained. "His body was not washed, several pins were inserted into his body, they dug a very small grave for the body, and several cuts were made on his corpse."
She said that Christians in Kachomo Sub-County later retook the body, washed it, and provided him with a decent burial. Still, she continues receiving threats for her faith.
"If you continue with Christianity," Muluuta shared the text of one message she received, "you will go the same way of your husband."
The family's unnamed pastor claimed that the burial service for Kuzaifa did bring together some Muslims and Christians, however, with the former putting their faith in Christ during the funeral.
"But tension has been mounting up between the Christians and the Muslims after the burial of Kuzaifa," the pastor added. "The family of Kuzaifa needs prayers for God to comfort the young family left behind and for financial assistance."
While Muslims make up only 12 percent of Uganda's population, they are mostly concentrated in the eastern parts of the country, which in the past year has seen several incidents of converts to Christianity being attacked.
A 27-year-old man by the name of Gobera Bashir was left with serious burns on nearly half his body after an attack in which he says Muslim family members burned him with scarring-hot cooking oil for his decision to follow Christ.
"As they entered the house, they found me in the sitting room and began tying my arms and legs with robes and shouting, 'Shame! Shame! You are bringing a bad omen to the family with your bad Christian religion. Our family is a Muslim family,'" Bashir said back then.
"There and then one of them poured a hot liquid from a thermos flask on me, and then they dragged me out of the house."
In another incident in November 2017, a former Islamic teacher who became a Christian was beaten severely and left in a pool of his own blood in eastern Uganda, also for his decision to convert.