Muslim Women Joining ISIS to Offer Sexual Jihad to Comfort Fighters; Teenage Girl Describes Her Experience as Brutal Rape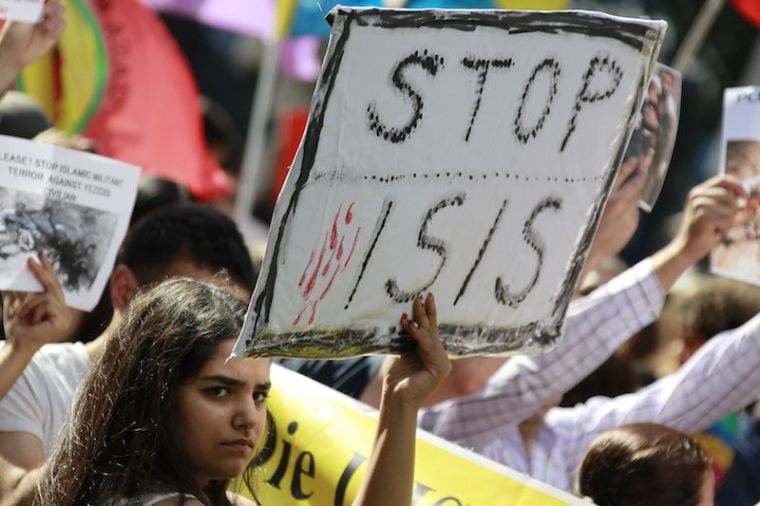 Muslim women sympathetic to the cause of the Islamic State, better known as ISIS, are reportedly offering up their bodies for sex to comfort militant members of the group in a practice known as Jihad Al-Nikah, or sexual jihad. According to a 16-year-old girl who was repeatedly subjected to the practice, it is nothing more than rape that made her so sick, she passed out.
Senior intelligence officials in Malaysia, told The Malaysian Insider that at least three Malaysian women had travelled from that country to the Middle East to join ISIS specifically for sexual jihad.
The controversial practice began in 2013 after a Wahhabi edict called for Sunni Muslim women to present themselves for sexual jihad in order to boost the confidence of men fighting Bashar al-Assad's rule in Syria, according to the Insider.
"These women are believed to have offered themselves in sexual comfort roles to ISIS fighters who are attempting to establish Islamic rule in the Middle East. This concept may seem controversial but it has arisen as certain Muslim women here are showing sympathy for the ISIS struggle," an unidentified intelligence official told The Malaysian Insider.
The official said one of the Malaysian women travelled to the Middle East last December.
"The woman, in her 30s, went to Turkey before meeting up with middlemen who helped her to complete her journey to Syria via land routes," said the official. Another woman in her 40s also joined ISIS in April.
The source pointed out that Muslim women were travelling from several countries to join ISIS for the sexual jihad.
"Intelligence exchanged with other countries revealed that Sunni Muslim women from Australia and the United Kingdom had also joined up with ISIS," said the official.
The official explained that shortly after ISIS took over the city of Mosul in Iraq, where all the Christians were reportedly chased out in June, the militants issued a conscription of sexual Jihad.
"Shortly after the town of Mosul in Iraq was captured by ISIS forces, people were ordered to send unmarried women to jihad for sex," said the official. "In its proclamation, ISIS threatened to impose sharia law on all those who failed to comply with the edict or decree."
A teenage girl from Syria, however, who was offered up for sexual jihad by her father to rebels linked to Al-Qaeda, described her experience last year as brutal rape which she was forced to endure repeatedly even though it made her sick.
"While I was taking a shower, a man came in and he was about over the age of 50 and he was wearing nothing but normal clothes….he started to come close to me in the bathroom but he didn't care … the room was small and I was screaming and yelling…so he grabbed me by the hair and took me to the room," she explained in a YouTube clip.
"I was screaming, yelling my father could hear me but never hesitated to do anything or come to take the man away from me. He (man) did what he did, unstrapped and at the same time another man came. The first one was not even done yet and another one [came] into the room," she continued.
She explained that she lost consciousness and eventually fell ill after she was raped repeatedly. She explained that she was eventually saved by Syrian soldiers after she called for help at a check point while on her way to a sexual jihad with her mother later on.
Watch her tell her story below: