My Child Is Being Bullied; What Should I Do?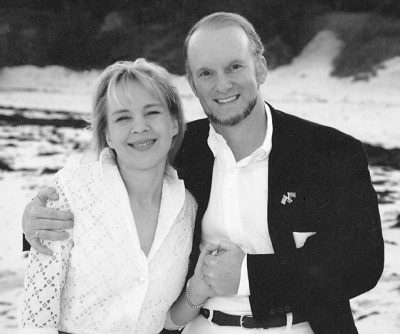 "Mom Says/Dad Says," an exclusive Christian parental advice column by Gregory Slayton, former U.S. Ambassador to Bermuda and author of the best-selling book Be a Better Dad Today: Ten Tools Every Father Needs, and his wife, Marina Slayton, author of the new book Be The Best Mom You Can Be. The Slaytons have been featured on Fox and Friends, Focus on the Family Radio and numerous other media outlets. They donate 100% of their royalties from parenting books to fatherhood and family nonprofits.
Senators John McCain and Joe Lieberman, Governors Jeb Bush and Sam Brownback and Pastors Tim Keller and Luis Palau, among others, have endorsed the Slaytons. In their exclusive series for The Christian Post, both Marina and Gregory will answer thoughtful Christian parents seeking to raise their children up in the goodness of the Gospel and the Glory of God. If you would like to have Marina and Gregory answer your questions, please contact them via momsaysdadsays@christianpost.com.
Parents Question: My child is being bullied both at school and on social media. What can we do?
Mom Says: Unfortunately, bullying is as old as time. But the ways in which this generation can bully each other has expanded exponentially.
One of our boys was bullied at school to such an extent that my husband (then the US Chief of Mission to Bermuda, so one would think we had clout) not only spoke to the headmaster and teachers of our son's school, he took it upon himself to call each of the parents of the boys who bullied our son. Our older children who were very respected at this school — our daughter was the valedictorian of her class — also took it upon themselves to make it known to these bullies that they would not tolerate the continued harrassment of their brother.
All these things were a good step but, sadly, none of them worked. If others are unwilling or unable to change, what are we to do?
We found focusing on changing our child's environment was key. We pulled our son from of the school and decided to homeschool him — a terrific experience. He became both a reader and writer during this time because I could devote myself entirely to nurturing his development. Without the bullying he began to flourish.
There are no shortcuts to protecting kids from bullying. Sometimes we cannot get the school or the bullies' parents to do what is right. But there are things we can do.
If the bullying is happening via social media, take your child off social media — cold turkey. This is tough but necessary. Why keep picking at a scab if it keeps bleeding? Kids (and us parents) can be a slave to their electronic devices or TV. Let's be sure that is not happening for anyone in our family. Secondly, install a monitoring device on your child's computer or cell phone. Keep yourself informed if your child continues to stay on media against your prohibition. Take immediate action to correct any stray steps.
Most importantly, get your child with new friends. Does your church have a good teens program? How about Boy Scouts? Maybe chess club? You get the idea.
You must also speak with the teacher. If needed visit your principal's superintendent's office and demand action. Although it may not help, it is critical to make the officials aware of the problem. They are well paid … and it is their #1 job to ensure that every child has a safe and secure learning environment.
Does the school district have another school nearby where your child could transfer? We did this once for another of our children and it was the best decision we could have made.
If your school district does have such an option, what about homeschooling or a private school? Private schools often have very generous financial aid packages so don't reject this suggestion out of hand. Investigate — too often parents throw their hands up in the air and weakly suggest to their kids, "Make it work."
As adults we would not accept many of the situations our children are experiencing at school — bullying being a major problem in so many schools today. It's not fair or right to tell our kids to "just make it work."
An adult could and would walk away but we are effectively telling our children to just take the abuse. Some kids can do that and grow through the experience. But some cannot, at least not without major hurts and disappointments. Bullying wounds deeply and leaves scars that last for years.
Teach your child to not be a victim and to stand tall and proud no matter what other people say. If there is a physical problem (like a speech impediment), seek professional help.
Teach your child to pray for his/her abusers as the LORD taught us to pray for those who persecute us. But also show your child s/he is does not have to receive the abuse. Their older brothers and/or sisters should also step in to protect them.
And you as their parents must protect them. Help your child develop the courage to face the bullies head on. Work with him/her to figure out a healthy solution to an unhealthy environment. Fighting through this together will bring great fruit in your child's life. Most importantly, it will show him (or her) how much you love him
Dad Says: We are going through a rough patch with one of our kids right now; he is really struggling socially. We don't think there is bullying going on. But as Marina wrote, we've seen enough already.
It is hard to change a child's opinion of him or herself. This is where the whole family has to get involved in helping that child see him/herself in a new light. Bullies almost always put down with unkind words ("Loser" — as one of our leading Presidential candidates labels anyone he doesn't like).
We cannot let those word curses stand in our children's minds or hearts. We cannot allow them to define themselves by the negative words from others. But to change this negative pattern requires a great deal of time and effort.
We find that one-on-one time with the kids can really help on this front. When Mom or I go out for a weekend away with one of our kids, we can really get quality time together. Deep talks and true emotions come to the surface … and that can be the beginning of true healing.
Prayer is also a great means of grace. We must stand against the devil and his lies. Jesus taught that the Satan is 'the father of lies.' The Enemy has not changed. We must pray that our kids will see through the many lies being told this generation, such as 'this drug won't really hurt you' or 'you are a loser.' Show your child the truth: drugs can and do kill thousands every year. And s/he is not a loser … not at all.
But pray for them too, that they could do what Jesus did when confronted with the devil's lies. He didn't listen to the lies or take them into His heart. He said "get thee behind me satan." We must pray that our kids can put the lies of the devil where they need to be: under our feet
Finally, do be sure your kids are in a school that has a "zero tolerance" policy for bullying. Thousands of US schools have adopted such policies against bullying in the past 15 years. If your school hasn't done so they need to. You can be the catalyst for positive change on that front. It will benefit your kids and many others.
Most importantly, be sure to be there for your child when things like bullying happen. Help him/her to know that you are there to protect and defend them. Make sure they know that in your eyes (and Mom's) they are a winner. Make sure that older brothers and sisters rally around them to support and encourage them. The family is the best shock absorber we have for the potholes of life.