'Mystifying' Why Obama Admin Disclosed Details of Planned Attack on ISIS to Retake Mosul, Says Senator on Armed Services Committee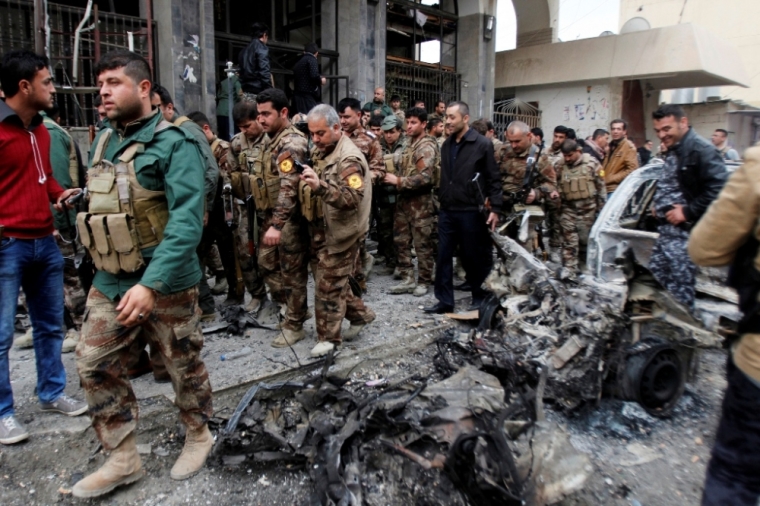 The U.S. Central Command is drawing criticism for revealing too many operational details about its plan to train up to 25,000 Iraqi troops as part of a mission to retake the city of Mosul from the Islamic State terror group in Iraq in April or May.
"That is pretty amazing that that information's out there," retired Gen. Jack Keane, former Army vice chief of staff, told Fox News on Friday, the day after the Command announced its plan.
A senior Command official told reporters Thursday that the mission involving at least five Iraqi Army brigades and three brigades of Kurdish Peshmerga fighters will be carried out around April and May before Ramadan and summer heat begin in that country.
"They will go through the training, ensure they have the equipment they need, then we will posture them ... to actually execute the operation," the official was quoted as saying.
A serving military intelligence officer said the information disclosed "telegraphs" the timing and number of units involved.
"It's very mystifying why this administration would reveal potential plans to retake Mosul," Sen. Tom Cotton, a Republican and member of the Senate Armed Services Committee, was quoted as saying.
"I certainly think it's a roll of the dice. It's a bit of a gamble that the Pentagon is taking," Rep. Jim Himes, a Democrat who is part of the House Intelligence Committee, told CNN.
However, the White House refused to comment.
"This sort of operational planning that was discussed at the Department of the Defense is something that's done by the Department of Defense. I'm not in a position to confirm the accuracy of those details," Obama's press secretary Josh Earnest told reporters Friday, adding later that he "can't confirm that that is the playbook."
Earnest added, "We would anticipate that with this advanced training, with new equipment and with the strong support of coalition military airpower that the battlefield performance of the Iraqi security forces would be greatly enhanced."
The U.S. military is leading airstrikes on ISIS targets in Iraq and Syria, and also has troops on the ground to train Iraqi counterparts.
Coalition troops have been able to train only about 3,400 Iraqi troops thus far, according to a Command official.
The quality of the training also doesn't look good, some say. In the Camp Taji training center, for example, Iraqi troops were trained mostly without weapons in January, according to the Washington Post.
While details of the Mosul mission have been announced, a spokesman for the Command said the assault can be delayed, according to The Telegraph. "May is just an initial goal. If senior leaders do not feel that by then they are in a position where they can be successful, they can change it."
The U.S. estimates that there are between 1,000 and 2,000 ISIS fighters in Mosul, but Iraqi and Kurdish forces put the number at about 10,000.
Some say the overall strategy of the Obama administration to counter ISIS is also flawed.
The mission may not succeed "unless there is, at the same time, a deeper understanding on the part of our government of the real threat that the Islamic State and its adherents pose to us as a nation—and what our role in this broader fight must be," writes Michael T. Flynn, a retired Army lieutenant general who served as director of the Defense Intelligence Agency until August 2014, in an op-ed for Politico.
"We, as a nation, must accept and face the reality that we and other contributing nations of the world are at war, and not just in Iraq," he adds. "We are in a global war with a radical and violent form of the Islamic religion, and it is irresponsible and dangerous to deny it. This enemy is far broader than the 40,000 or so fighters in the Islamic State in Iraq and Syria. There also exists a large segment of this radical version of Islam in over 90 nations abroad as well as here at home. Just ask those countries from which foreign fighters are flowing into the Levant to support this 'jihad.'"
ISIS, also known as ISIL, is an al-Qaeda offshoot which seeks to form an Islamic emirate in the Levant region through "jihad." It has gained control over large territories in Iraq and Syria.