Myth Exposed: Don't Believe That Church Success Depend on These 5 Factors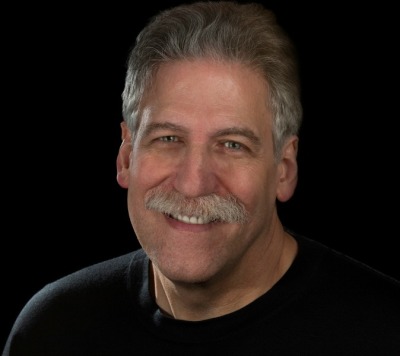 There is a myth of church success in America that says, "The bigger the building, the bigger the budget, the bigger the attendance, the more successful you are."
In the sight of man, this might equal success, but in the sight of God, it might have nothing to do with success. In fact, it might simply be the beautiful façade hiding all kinds of spiritual rot and decay.
To be clear, I have had the privilege of preaching in some of the finest mega-churches in America, replete with large buildings, big budgets, and multiplied thousands of attendees. And I can personally attest to the fact that some of these churches are healthy in many ways: focused on Jesus, reaching the lost, making disciples, and giving themselves to prayer.
And some of them are doing this at least as well as many smaller churches and house groups.
So, I'm all for "big" as long as that "big" equates to maturity in Jesus, effective outreach to the lost, compassionate giving to the poor, life in the Spirit, and a powerful expression of the Great Commission. It is in that context that Acts records the growing numbers of disciples (see, for example, Acts 2:41; 4:4; 6:7).
All too often, though, outward success has nothing to do with discipleship or spiritual growth, which is why Jesus rebuked the church of Sardis, saying, "You have the reputation of being alive, but you are dead" (Rev 3:1).
His rebuke to Laodicea was even sharper: "For you say, I am rich, I have prospered, and I need nothing, not realizing that you are wretched, pitiable, poor, blind, and naked" (Rev 3:17).
In their case, the outward reflected the opposite of the inward, and the natural wealth only obscured their spiritual poverty.
Yet so many of our American churches and leaders don't get it, as Christian pollster and researcher George Barna has recognized, noting that, "There are 5 factors that the vast majority of pastors turn to" when asked how they know if their churches are successful.
Those 5 factors were, "Attendance, giving, number of programs, number of staff, and square footage."
What a significant indicator of deep spiritual deception.
Again, all five of these factors might point directly to real spiritual success: When the lost are being saved and believers are being edified, attendance will be up, and as people grow in the Lord, they become more generous. Then, as the church reaches out more and more and seeks to meet the needs of its people, there can be more programs, more staff, and larger facilities.
If this is the result of spiritual increase and is coupled with good stewardship, wonderful. I personally rejoice.
On the other hand, you can be thriving in all 5 of these areas – attendance, giving, number of programs, number of staff, and square footage – and be an ear-tickling, carnally-driven, doctrinally-apostate congregation. You could even be a cult or a casino and score well in these 5 areas.
Tragically, many American (and international) leaders think that success is measured by these outward characteristics (many congregants feel the same way), yet none of them necessarily reflect maturity in Jesus, soundness in the Word, Christlike conduct, intimacy with the Lord, solid family life, compassionate outreach, or the presence of the Spirit. In fact, none of them reflect a single goal expressed by Jesus and the apostles.
When did Jesus or Paul or Peter or John ever say, "You can measure the success of your mission by how many people attend your meetings, or by how much they give, or by the size of the buildings you build?"
Again, I wholeheartedly affirm the large vision of the Great Commission, while the vision God has placed in my own heart is large. (Like many of you, I dream very big dreams.)
Yet I understand that what is great in the eyes of man is often detestable in His sight (see Luke 16:15), that quality comes before quantity (see Proverbs 15:16; 16:8), that a large, superficial, quick harvest can just as quickly disappear (see Mark 4:16-17), and that crowds can be very fickle, wanting to crown you one day and then crucify you the next.
That's why Jesus often sifted the big crowds with a radical teaching so He could see who was really serious about following Him (see Luke 14:25-33 and John 6).
This, then, is the big question we must ask ourselves, especially as leaders: What has Jesus called us to build?
Leonard Ravenhill often pointed out to me that wood, hay, and stubble could be found in abundance whereas gold, silver, and precious stones were hidden and rare. Yet it is the latter, which will endure the fire of testing and the former that will be burned up on that day (see 1 Corinthians 3:11-15).
How much of what we are building will withstand persecution and testing for the Word in this world? How much will withstand the fire of divine testing in the world to come?
What if I sent you into a new city to establish a chain of health-food stores, since I was deeply committed to healthy eating and was willing to invest large amounts of money to see that vision succeed? Every year, you sent me glowing success reports, but when I came to the city several years later to observe firsthand, I was shocked to see that you had opened a chain of highly successful ice cream parlors, famous for serving the most decadent desserts in the city. Would that be "success"?
That's a question we who are pastors and leaders need to ask ourselves in the sight of God: What constitutes "success" in His eyes? What has He called us to build?