Megachurch leader who allegedly made sex videos with minors to face trial in September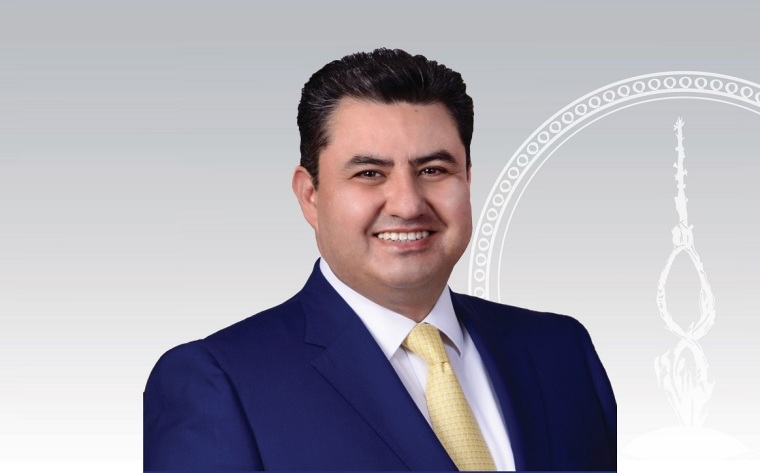 Naason Joaquin Garcia, the controversial leader of the 5 million-member Light of the World, who's accused of multiple sex crimes, including making sex videos with minor girls from his flock, will go on trial in Los Angeles on Sept. 27.
An attorney from the California attorney general's office, which is prosecuting the case, expects the trial could last about five to seven weeks, the Los Angeles Times reported.
Garcia's attorney, Alan Jackson, had argued during a hearing Monday that he was "not prepared to announce ready for trial" due to discovery issues and asked for "a little bit more time." Superior Court Judge Ronald S. Coen set a date for his trial nevertheless and ordered his alleged accomplice, Susana Medina Oaxaca, to also appear in court for trial.
The 51-year-old megachurch leader, who is considered by his followers to be an apostle of Jesus Christ, was arrested in the summer of 2019 at the Los Angeles International Airport. In a release that also highlighted the criminal complaint against Garcia, other individuals associated with the church, including Oaxaca, now 26, were named as co-defendants. Alondra Ocampo and Azalea Rangel Melendez round out the list of Garcia's co-defendants.
Garcia and his co-defendants were charged with human trafficking, production of child pornography, forcible rape of a minor, and other felonies committed between 2015 and 2019.
A group of girls were told that if they went against Garcia's desires, "they were going against God," according to the criminal complaint. Children were allegedly told to perform "flirty" dances for García while wearing "as little clothing as possible." García also once gave a group of children "a speech about a king having mistresses and stated that an apostle of God can never be judged for his actions," the complaint adds.
State law enforcement officer and forensic examiner Steven Stover testified in 2019 about a video found on an iPad seized from Garcia, which allegedly shows the church leader having a threesome with a woman and an underage male.
Stover also testified that he found child pornography on an iPhone taken from Garcia. One video found on the phone shows females "of a very young age" performing sexual acts.
Garcia pleaded not guilty to the charges against him at the time and was slapped with a $50 million bail, believed to be the highest ever imposed in L.A. County. He is now being held in lieu of a $90 million bail, the LA Times reported, even as some of his followers have maintained that he is "100% innocent." 
In a statement released on the church's Facebook page Monday, officials noted: "To our sisters and brothers around the world: We inform you about the outcome of the hearing this day. We trust that righteousness will prevail, for the truth is this: The [a]postle of Jesus Christ Naason Joaquín Garcia is innocent, his integrity is known to millions of people."
Ocampo, who is also being held without bail, pleaded guilty to four counts Oct. 13, 2020. These include three counts of contact with a minor for a sexual offense, involving three Jane Does, and one count of forcible sexual penetration, involving a fourth Jane Doe, the LA Times said. Oaxaca, who claimed to be innocent of the charges against her, has been released on bail.