NAMB church planter Clint Clifton dies in plane crash: 'His passion for the kingdom was always on display'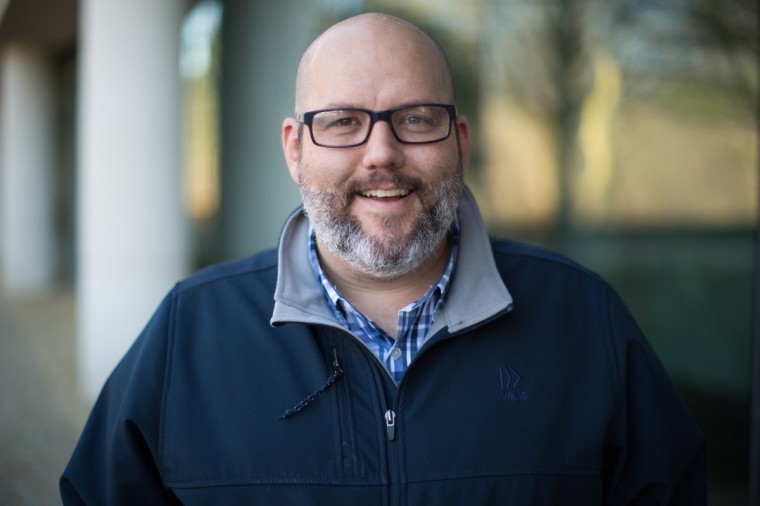 Clint Clifton, a church planter with the North American Mission Board, tragically died in a plane crash in Georgia on Thursday at the age of 43, sparking an outpouring of grief from the church planting community. 
In an email sent to NAMB and Send Network staff and missionaries, NAMB President Kevin Ezell revealed Clifton died in a small plane crash in north Georgia on Thursday evening. Clifton was the only person in the plane and was pronounced dead at the scene of the accident, according to the Dawson County News.
"God generously gifted Clint in so many ways. He had a pastor's heart and was a talented church planter with a passion for reaching people for Christ. He loved what we do here at NAMB and poured his heart and life into it. We miss him already and he leaves a void that can't be filled," Ezell wrote. 
"As we pray for and encourage Clint's family and closest friends, let's all take care of each other as we walk through the grief and shock of this moment. Nothing can prepare you for news like this, but we have a Savior who will carry us and sustain us in the days ahead."
According to Dawson County News, the crash occurred Thursday evening but was not reported until Friday morning. Clifton was reportedly in his personal plane when the accident occurred. 
Clifton and his wife, Jennifer, had been married since 2000 and had five children: Noah, Ruthe, Isaiah, Betchina and Moses. Clifton hosted the New Churches podcast and served in numerous ministry positions throughout the Southeast prior to planting Pillar Church in Dumfries, Virginia, where he served as an elder, according to Baptist Press. 
In a letter sent to the members of Pillar Church, Colby Garman, teaching pastor of Pillar Church, said the news of Clifton's death comes as a "tidal wave of sorrow" to both the church and his family.
"There are not adequate words to express the feeling of loss that they have experienced. In addition to being a great pastor he was a better husband and father," he said. 
"We share in the sorrow and loss with them not only because in Christ we have been made family together but also because of the powerful and practical impact Clint's life has had on all of us. He was a special person that we are going to miss so deeply. It is impossible to imagine Pillar Church without his unique passion and joyful presence."
In a social media post on Friday night, pastor and author David Platt mourned Clifton's passing.
"Words can't express the respect I have for Clint as a husband, dad, church planter, & friend. I'm stunned & really sad. And I really long for the day when news like this is no more," he wrote. "Please pray for Clint's amazing wife, Jennifer, & their incredible kids."
Trevin Wax, NAMB vice president for research and resource development, said his team was "stunned" by the loss. 
"Clint was a gifted leader who loved pouring his life into mentoring and resourcing church planters. His passion for the kingdom was always on display, and he devoted ceaseless energies into seeing pastors strengthened and equipped for mission."
In a recent Instagram post, Clifton revealed he was gearing up for the release of a new book titled How to Start a Residency, which he said answers nine practical questions about turning everyday members into ministry leaders."
In a 2014 interview with The Christian Post, Clifton shared his passion for bringing the Gospel to underserved communities and areas resistant to the Good News. 
"The truth is, lost people don't see a need for new churches so the communities are always resistant to churches, especially churches that are clear on the Gospel," said Clifton. "It's an uphill battle planting churches in a city that doesn't see a use for them. The challenges are numerous, the city is expensive, the culture is diverse but Jesus saves. His Gospel is powerful and will grow wherever it's planted."
In his email, Garman reminded Pillar Church members that as believers, they "do not sorrow as those without hope."
 
"As you process this news I would encourage you to bring your sorrows to the Lord and share the burden with one another," he wrote. Share stories together of Clint's impact on your life, give fresh consideration to the purpose God has given each of your lives, and endeavor to make the most of the moments God has given us to walk together."