New Sutherland Springs Church Building to Begin Construction in May: 'New Life,' 'New Growth'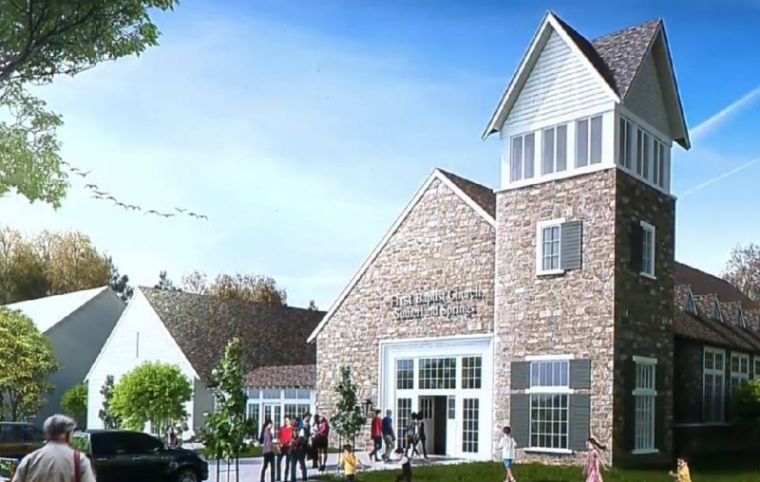 First Baptist Church of Sutherland Springs, Texas will hold a groundbreaking for its new building in May 5, exactly seven months after an individual opened fire on the congregation and killed 26 people.
In plans that were announced Tuesday, Pastor Frank Pomeroy explained that the groundbreaking for the new building will be on May 5. FBC's new home will be next to the old building and include a worship space that seats 250.
"This is going to represent new life. This is going to represent new growth," stated Pomeroy at a press conference, as quoted by San Antonio-based media outlet KSAT channel 12.
"I believe that God is going to use the blood of those 26 martyrs and those survivors to bring forth revival into the land. Bring forth revival into Sutherland Springs, and I would say Wilson County and even into the state."
The North American Mission Board of the Southern Baptist Convention is helping with the construction project, having guaranteed to cover the costs of phase one of the construction, which centers on the worship space and an education building.
NAMB has established a website called "Restore Sutherland Springs" to help spread awareness of the construction project and to oversee raising funds for the church.
"As God is already in the process of restoring those who were affected by the tragedy at First Baptist Church Sutherland Springs, we want to be part of the physical restoration of the church," stated the SBC entity.
Devin Patrick Kelley, a former member of the U.S. Air Force who was discharged after being convicted of assault and serving one year in a military prison, entered FBC Sutherland Springs on Sunday, Nov. 5 during worship and opened fire.
Authorities ruled out religious motives for the shooting, noting that Kelley's ex-wife had family who attended the church and that his actions were likely connected to that.
Soon after the massacre, Pomeroy told The Wall Street Journal that it was very likely that the old church building was going to be torn down.
"There's too many that do not want to go back in there," he explained. "We will probably turn it into a memorial for a while. We're playing it day by day right now."