Natalie Cole Honored by Gospel Music Artists on Red Carpet
Natalie Cole Honored by Gospel Music Artists on Red Carpet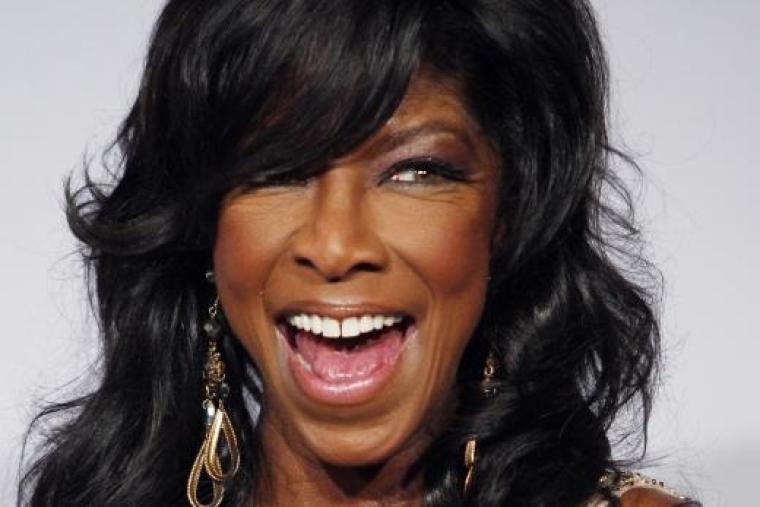 Jazz great Natalie Cole died last month but the gospel music community is keeping her memory alive.
Cole, the 65-year-old daughter of the late jazz musician Nat King Cole, died from heart failure on Dec. 31, 2015, and many performers who knew her best are sharing their memories of the famed singer. On the red carpet for the BET "Celebration of Gospel" event last Saturday in Los Angeles, a number of gospel music artists sang Cole's praises.
"She left a wonderful legacy. In her music she really represented well for her family, I'm sure her father would be really proud of her," singer Tamela Mann told Eurweb. "We worked with her once. You hate for anybody to go but you know that one day we all have to leave, so we just pray that her family is strengthened."
Grammy award-winning gospel music curator Bobby Jones said he's comforted by the knowledge that Cole had a relationship with God. "Anytime you lose a dear friend you're going to be sorry but knowing that she did know the Lord brings us consolation," Jones said.
Veteran gospel music singer Yolanda Adams had a close personal relationship with Cole, whom she wanted to record a song with.
"She never had a bad thing to say about anybody and that's rare in this business. She for me
was like a big sister," Adams said. "She always had something positive to say about making sure that the music was there and that we had to do something together. Sadly, we didn't get a chance to do anything on recording, but we've been in places where we've sang together."
Cole spoke about the possibility of her creating gospel music during an interview with CBN. 
"I feel it coming on. I really do. I feel I do know that title already, and I've been thinking of that for 10 years," Cole said about a potential gospel record. "That would be called 'To Sing for the Master,' because thats whom I really sing for."
The singer who has infiltrated many genres told CBN before she died that people should, "never stop working on your relationship with the Lord. It is an awesome experience."