National Association of Evangelicals launch 'racial justice assessment' tool to foster reconciliation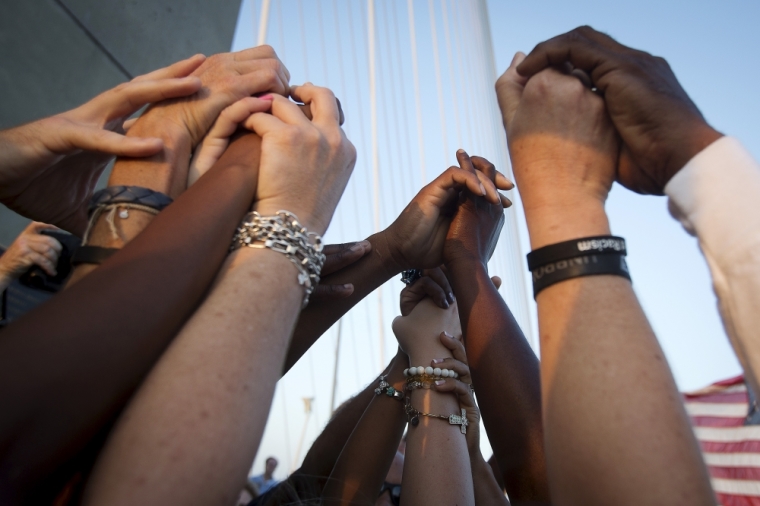 The National Association of Evangelicals has launched an online test to gauge one's commitment to racial justice and includes resources meant to foster the cause.
Known as the Racial Justice Assessment, it includes a brief video message from NAE President Walter Kim.
Mekdes Haddis, director of NAE's Racial Justice & Reconciliation Collaborative, told The Christian Post that the assessment derived from conversations with people on the topic of racial justice.
"As we talked with both leaders in the racial justice space and with others who are not as engaged, we recognized a need for a tool that would help direct people to resources in areas of interest and growth," Haddis said.
The assessment takes approximately three minutes to complete on average, with the questions divided into the four categories of "Building Foundation," "Cultivating Curiosity," "Pursuing Justice" and "Embracing Reconciliation."
Haddis told CP that these four categories were selected for the test because they "represent a learning experience that people can engage as they grow in pursuing justice."
"Without building a historical and biblical foundation of race, one will not have the ability to sit and listen, empathize and engage with people from different experiences and backgrounds," she said.
"Without curiosity, we won't be able to see our blind spots. Once our eyes are opened to the realities of our brothers and sisters, it's easy to engage in pursuing justice and reconciliation."
The assessment also includes a list of recommended resources, including the books Beyond Racial Gridlock by George Yancey, Generous Justice by Timothy Keller, How to Heal Our Racial Divide by Derwin Gray, and White Too Long by Robert P. Jones.
It also includes other writings by Keller, Kim, Ta-Nehisi Coates, Martin Luther King Jr., Marlena Graves and Frederick Douglass.
Haddis told CP that the list of resources was "not an exhaustive list" but that it did highlight a "diversity of perspectives" on the topics of racial reconciliation and justice, including those not coming from a Christian worldview.
"As Christians, we are called to share the Gospel with the world. In order to do that, we must understand how the world sees racial justice and reconciliation so we can present the Gospel in a winsome manner," Haddis added.  
"If we lose the ability to have a broader understanding, then we silo ourselves and become ineffective in disciple-making. We also specify that these resources are recommended learning resources, and unless they're produced by the NAE, they're not endorsed by the NAE."
Haddis believes the assessment and resources will help respond to a reportedly overwhelming sentiment within the Evangelical community of "we don't know where to begin."
"We hope this gives Evangelical Christians a place to start," she added, "to be challenged and to seek continual growth through resources and by connecting with other organizations who are engaged in this work."  
Founded in 1942, NAE is an association of churches from more than 40 denominations representing millions of people, along with dozens of schools and nonprofits.
In 2019, Kim was elected president of the NAE, replacing Leith Anderson, who had served since 2006, and becoming the first racial minority to hold the office.