National Day of Prayer Participants Call for Wisdom and Unity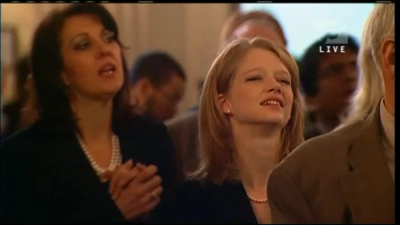 The 61st annual National Day of Prayer saw participants focus on emphasizing their belief that the United States of America is a nation founded under God, and pray that President Barack Obama and other political leaders would use wisdom in their roles.
Shirley Dobson, chair of the National Day of Prayer Task Force, led the celebrations in Washington, D.C. Her husband, James Dobson, an evangelical Christian author and founder of Focus on the Family (FOTF), was absent from celebrations for the first time in over 20 years due to illness.
Dobson said during her remarks that the tradition of prayer is a "legacy handed down from our founding fathers." The United States is a faithful, praying nation, she added, pointing to results of a recent Pew study that said 96 percent of Americans believe in God, and that over 60 percent pray.
Over a dozen speakers, mostly evangelical Christians, religious leaders, as well as members of the judiciary, service members and diplomats, prayed for the unity of the nation in light of its economic challanges and for the government -- with special emphasis given to the office of the president -- to be able to make wise decisions.
No representative of the White House was present to pray for President Obama, as it was pointed out, but several church leaders filled in, notably Bishop Harry Jackson of Hope Christian Church in Beltsville, Md., who emphasized that one should pray for the executive branch "without wrath and doubting."
"Every day I get a little angry about what's going on in America" but God says people should not get angry, Jackson said, in one of several references to national unity. Lord Jesus is the "king" of America, he added. But the country's leaders are making the decisions for the entire nation, and it is a Christian's duty to pray for them and their wisdom, he suggested.
"We have to pray not only for the president himself and the values he projects," but also the entire administration, Jackson added.
"We're in a nation that has Christianity as primary religion," but a value system that is not a general value system, he added, referring to the differences between Americans on issues like marriage and abortion. Jackson, like a few other speakers, suggested that although there are ideological differences in the nation, it is important to make it clear that the United States is a Christian nation that must aim for unity in Jesus Christ and in Christian values.
"I pray that we see continued unity in this Congress," said Vonette Bright of the Campus Crusade for Christ at the University of California Los Angeles, who prayed for members of Congress to be what "God wants them to be" and for congressmen to be "able to argue back and forth without anger" and to be able to find answers to the economic problems and unity to be able to find solutions to those problems.
Travis Ryan, a singer and worship leader from California's Saddleback Church, led participants during the event's worship period.
The 2012 observance of the National Day of Prayer, led under the prayer theme from Psalm 33:12, "Blessed is the nation whose God is the Lord," saw an estimated 40,000 official prayer events in all 50 states with more than 300 in Texas alone.
Other notable speakers who offered prayers for "unity under God" included Bobby Little, executive director of Christian Embassy in Washington, D.C.; Rabbi Daniel Lapin, a popular spiritual leader and political commentator; H.E. Sheila Siwela, permanent representative of the Republic of Zambia to the United States; Rep. Robert B. Aderholt (R - AL); Judge Reggie Walton, U.S. District Judge for the District of Columbia; Glenn Sheppard, president of International Prayer Ministries; Rep. Randy Forbes (R - VA); and Dr. David Jeremiah, senior pastor of Shadow Mountain Community Church, Calif.
READ: THE CHRISTIAN POST LIVE BLOG OF THE WASHINGTON D.C. NATIONAL DAY OF PRAYER OBSERVANCE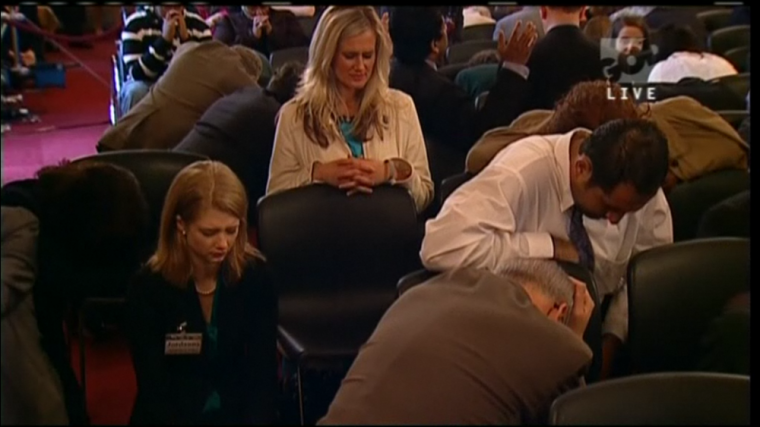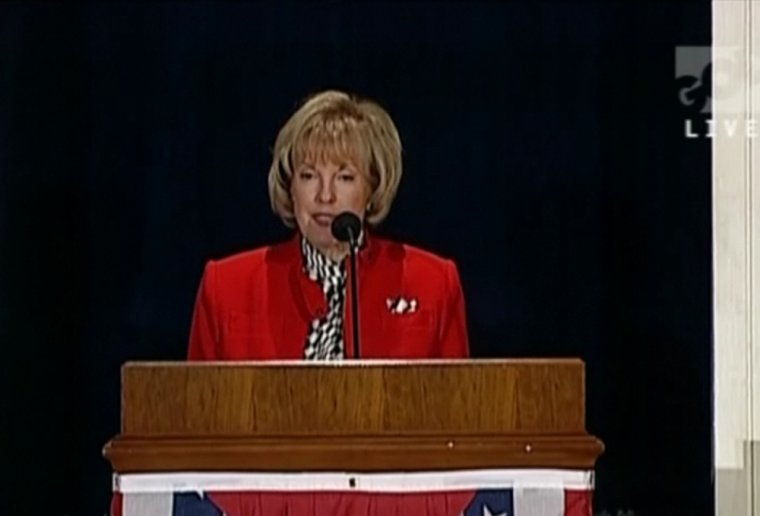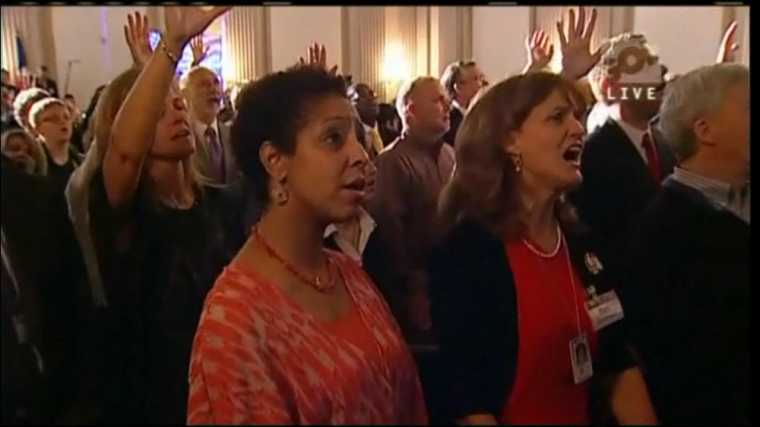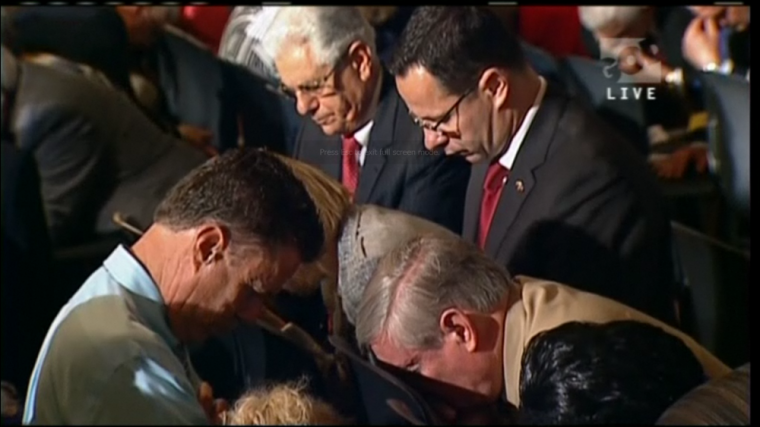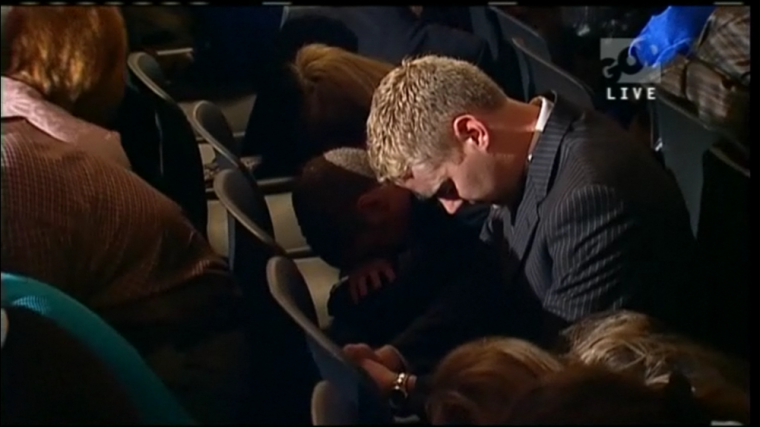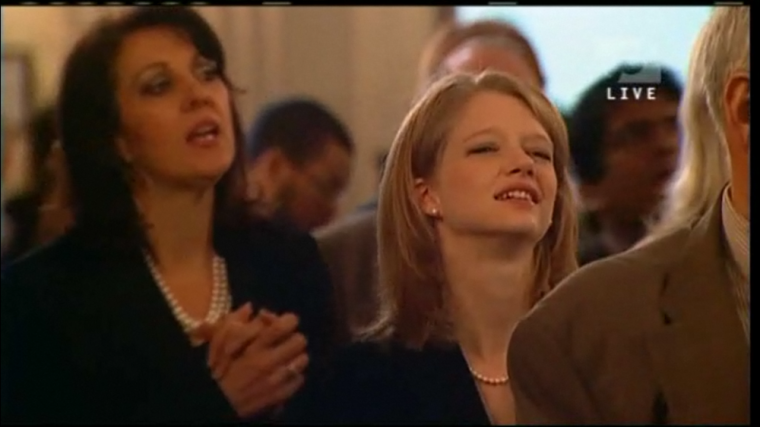 View Photos