National Ice Cream Day Is July 15: Find Out Where to Get Free Ice Cream and Discounts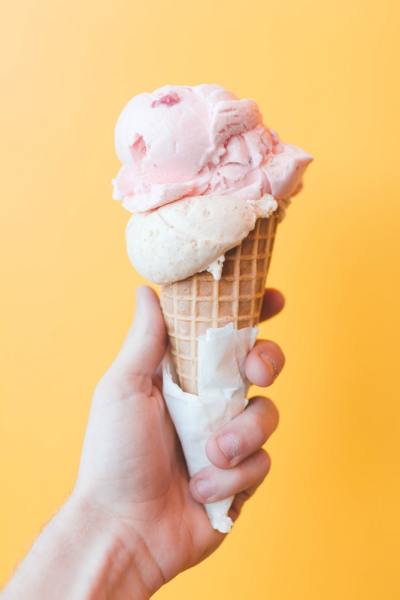 Summer is in full swing and for those looking to cool down and enjoy a frozen treat, they can take advantage of the deals available on National Ice Cream Day.
Back in 1984, then President Ronald Reagan designated July as National Ice Cream Month and that the third Sunday of the month is to be celebrated as National Ice Cream Day.
The plan at the time was to just have one celebration of the holiday, but the ice cream industry decided to continue observing it in the years since, according to Time and Date.com.
Reagan urged people nationwide to celebrate the holiday with "appropriate ceremonies and activities," according to the International Dairy Foods Association.
For this year's event, different kinds of offers are being made available to ice cream lovers all across the country.
First off, Baskin-Robbins is presenting deals for some of their treats on Sunday. Customers who have downloaded Baskin-Robbins' mobile app can drop by a shop in their area and pick up a BOGO Cone. BOGO sundaes will also be priced at 99 cents for the day and medium-sized milkshakes will be $2 cheaper.
It will be up to the Baskin-Robbins patrons to pick which flavors they want for their holiday treats.
Customers who make their way to participating Carvel locations can also take advantage of the Buy One Get One Free deal that will be offered for National Ice Cream Day. The offer is for soft serve ice cream and people can choose to have it either in a cup or a cone.
Dippin' Dots, the purveyors of the "Ice Cream of the Future," will also be celebrating the holiday. Customers who visit participating Dippin' Dots locations can get a free mini cup of the icy edibles. The offer is good only for a two-hour window, so ice cream-seekers will want to get in line early.
PetSmart is celebrating National Ice Cream Day in a different way. Pet owners in different parts of the country can drop by any PetSmart with a PetHotel during store hours this weekend to get some free ice cream for their dogs.
Lastly, Dairy Queen actually has a free ice cream promotion that has been going on for a while now. People who download their app and register for an account can get a free small Blizzard at participating locations.
Dairy Queen has not announced an end date for the offer.