NBA Playoffs 2016: Boston Celtics vs. Atlanta Hawks Preview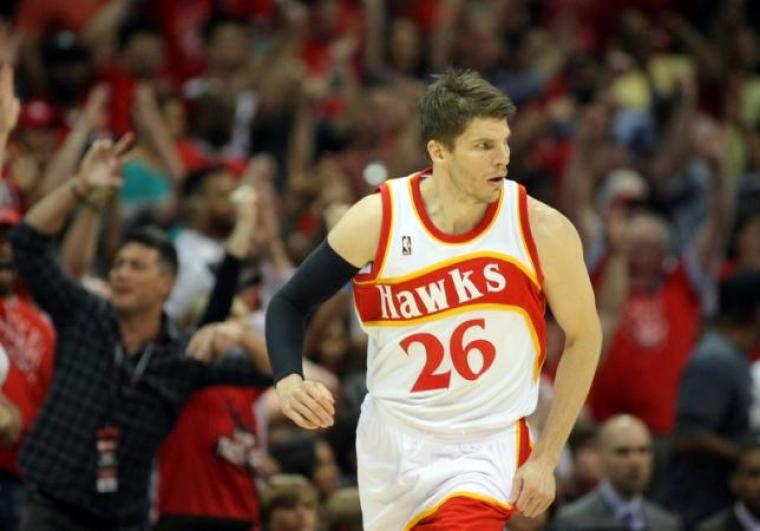 The first round of the Eastern Conference Playoffs series will be kicking off this weekend, as the fifth-seeded Boston Celtics play against the fourth-seeded Atlanta Hawks.
The Hawks hold the home court advantage in this said series. Throughout the four times they have played against each other this season, the Celtics only managed to win one game. It took place during their first meeting last November 13th, as they ended the game with a final score of 106-93.
The Hawks won all the next three games; game two that took place last November 24th ended with a final score of 121-97. The third game ended with a final tally of 109-101, while the fourth game ended with a score of 118-107.
The Celtics have gone through some struggles through the past two years. After failing to make the playoffs in 2014, and ending the season with only 25 wins, the Cleveland Cavaliers swept them last season.
This year, Boston's players believe that the Eastern Conference competitive landscape has become a more leveled playing field.
"We've got just a lot more confidence. We think the Eastern Conference is open for any team," said guard Isaiah Thomas.
For guard Avery Bradley, the unsatisfactory seasons they have had only helped them push themselves further.
"We got a little taste and it was kind of embarrassing. We have a chip on our shoulder. I feel like we can go a lot further than last year," he said.
As for the Hawks, they believe there will be less pleasure being situated at the middle of the standings.
"It's almost like every team is on the same playing field," said guard Jeff Teague.
The Hawks ended the regular season with a record of 48-34, and are fresh off a two-game losing streak. The Celtics finished their year holding the same win-loss slate, but are coming off a victory against the third-seeded Miami Heat.