Goran Dragic to be Traded, Brandon Knight to the Sacramento Kings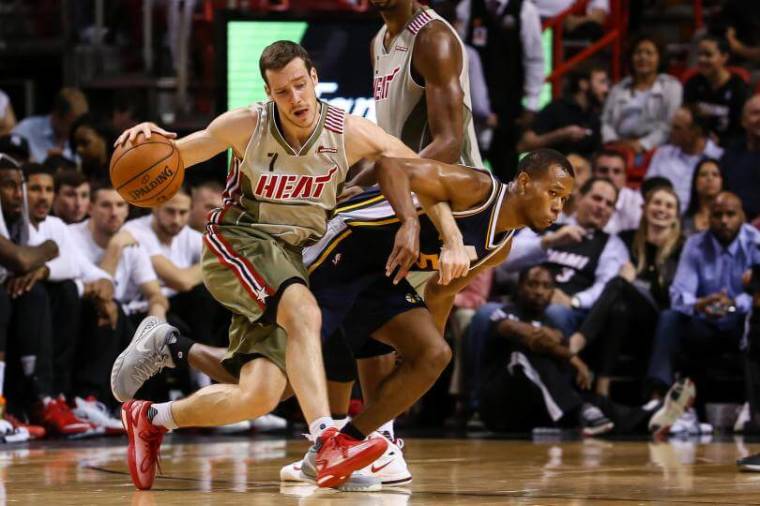 NBA trade rumors continue to flourish, and front offices are working hard even during the holidays to look for possible trades. Here are some of the latest rumors.
1. Goran Dragic to be Traded
Several trade rumors suggest that the Miami Heat are open to trading their starting point guard Goran Dragic.
One of the teams that are rumored to be interested in Dragic is the Sacramento Kings, hoping that the acquisition of a good starting point guard could save their season and qualify for the playoffs.
As to whether Dragic is open to being traded or not, Michael Saenz of Fansided says "Dragic is open to a trade.. and Miami has pursued that option. An early season swap with Sacramento for Rudy Gay fell apart when the Heat sought Darren Collison, sources said, and teams that have probed Miami about Dragic have found the Heat open to offers."
It may be a wise decision for the Heat to trade Dragic, as he is already 30 years old and beyond his peak years. While he still has great point guard skills, averaging 19.3 points, 4.0 rebounds and 6.6 assists this season, the Heat could trade him to get valuable assets to improve on the Heat's current standing and prepare for the long term scenario.
The Heat currently have a standing of 10 wins and 21 losses, putting them at 13th place in the Eastern Conference. Clearly Miami is in a stage of rebuilding, and with a Dragic trade, the team can get younger talent in the roster.
Aside from the Sacramento Kings, Zach Lowe of ESPN reports that the Minnesota Timberwolves are also interested in Goran Dragic.
2. Brandon Knight to Sacramento Kings
Fox Sports reports that a rumor regarding trade negotiations between the Phoenix Suns and the Sacramento Kings; in particular, a deal involving Brandon Knight and Rudy Gay.
Rudy Gay has been involved in numerous trade rumors ever since last off-season. Two things have been documented to nurture these talks: first, that Rudy Gay isn't happy to be a member of the team, and second, the team agrees that Gay doesn't fit well with them.
However, Brian Windhorst of ESPN says, "I know that Sacramento has been talking to Phoenix about Brandon Knight since the summer. Will that ultimately get done? I don't know, but it's out there." Point is, the Kings have been talking a lot about potential trades, even those that include their star center DeMarcus Cousins. However, all these talk haven't translated into any real action from the front office.