NBA Trade Rumors: Goran Dragic Open for Trade, Boston Celtics to Trade One of their Guards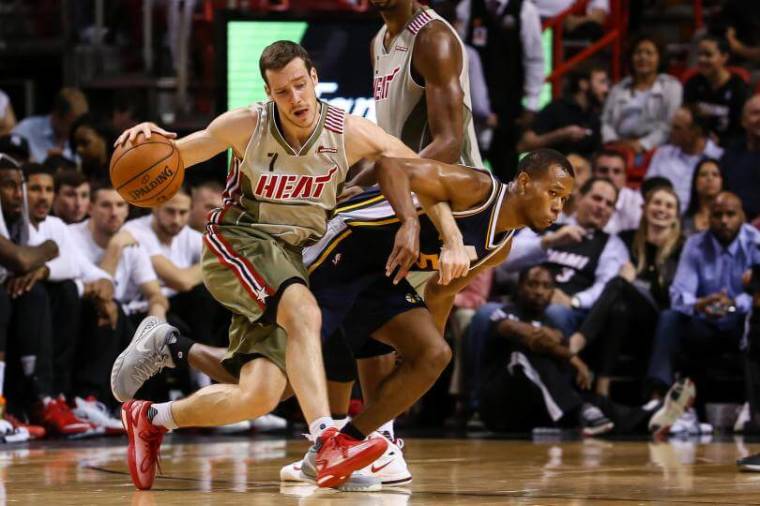 NBA players are currently on Christmas vacation, but their front offices are surely busy looking for roster improvement moves, including trade options. Many players that have been obtained from free agency are now eligible for trade, and because of this fact, trade rumors are flourishing in the NBA.
Here are some of the latest trade rumors for the 2016-17 NBA Season.
1. Goran Dragic open for Trade
It feels like ages since the Miami still had their big three: LeBron James, Chris Bosh and Dwyane Wade. James went back to the Cavaliers where he delivered his "promise" last season. Bosh is out due to health issues, while Wade left for the Chicago Bulls.
As a result, the Heat are no longer the championship contending team they used to be; far from it, in fact. Miami currently has a standing of 10-21, putting them at 13th place in the Eastern Conference.
It's not all gloom for the Heat, though, as their point guard, Goran Dragic, is having a stellar season. At the very least, Dragic is doing his part enough to keep the Heat from slumping into last place in the conference. Dragic is averaging 19.3 points, 4.0 rebounds and 6.6 assists per game, one of his best seasons to date.
According to Chris Mannix of The Vertical, the kind of numbers that Dragic has put up this season makes him one of the more valuable trade pieces in the Heat franchise.
Mannix said, "An early-season swap with Sacramento for Rudy Gay fell apart when the Heat sought Darren Collison, sources said, and teams that have probed Miami about Dragic have found the Heat open to offers."
2. Boston Celtics to Trade One of Their Guards
According to a Bleacher Report article, the Boston Celtics may have to trade one of their quality point guards if they want to engage in a substantial trade.
The Celtics have three talented guards in Avery Bradley, Isaiah Thomas and Marcus Smart. Bradley is a great offensive and defensive player, and according to Mannix, teams won't have a hard time getting him in as a new player since he can adjust quite easily.
Thomas is a dynamic point guard, averaging a career-best 27.0 points, 2.5 rebounds and 6.3 assists per game. However, this may keep him from wanting to play for another team, which may require him to score fewer points.
Marcus Smart is a very good defensive player, but he needs to work on his point guard skills and his scoring needs refinement as well. Western Conference teams that have to deal with Steph Curry, James Harden, Russell Westbrook and Chris Paul may find it useful to acquire Smart though, especially if he becomes adept at the point guard position.