NBC Cancels 'Extremely Liberal' Pro-LGBT TV Series 'Rise' After First Season
NBC Cancels 'Extremely Liberal' Pro-LGBT TV Series 'Rise' After First Season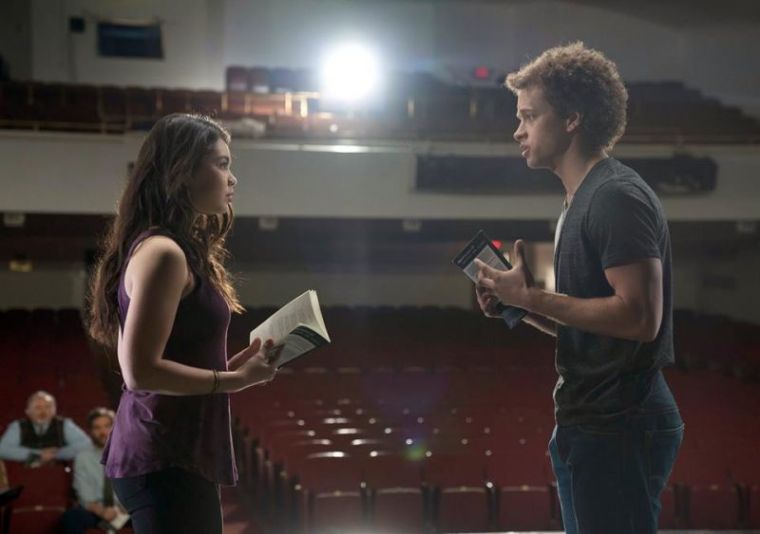 NBC has announced that it won't be renewing the high school drama series "Rise" that featured LGBT storylines for a second season following a poor ratings performance.
Debuting in March and based on a true story, the series centered on a drama teacher who helps to revive a high school theatre department in a working-class town.
Deadline Hollywood reports that the series "got off to a modest start in ratings" and then "never took off," despite having stars like Auli'i Cravalho of the film "Moana" and Josh Radnor of the long-running series "How I Met Your Mother" in the cast.
Conservatives, including the Media Research Center site Newsbusters, celebrated the cancellation of the "extremely liberal" television series.
"'Don't cry because it's over. Smile because it happened.' This famous quote attributed to Dr. Seuss applies to many things in life, but NBC's high school drama 'Rise' is not one of them. If anything, we should cry because it happened, and smile now that it is finally over," said Newsbusters in a column on Wednesday.
"Unlike the show's title 'Rise,' every episode in this debut season continued to sink to new lows, so we can also smile over the news that the curtain has been lowered for good on the series."
The series initially garnered controversy among LGBT groups over the decision to have the main character changed from a closeted homosexual to heterosexual.
However, the program proceeded to endorse socially liberal views on LGBT issues and abortion; it also featured a transgender character played by transgender actor Ellie Desautels.
In an interview with the LGBT activist group GLAAD in March, Desautels expressed gratitude that "I have this platform to speak out as a non-binary person who was assigned female at birth."
"But I want to see just as much time — or more — given to non-binary people who are assigned male at birth. They experience so much more transphobia and negative reactions in this world," said Desautels.
"Show me a non-binary parent, a non-binary teacher, non-binary superheroes and couples, and show me a non-binary person running their own business. Show me eccentric non-binary folk and modest non-binary folk. Non-binary people of color. Non-binary people with curves. I want to see it all! All these kinds of non-binary people, and more, exist in the world. Who wouldn't want to tell all of their interesting stories?"
Despite network television being more accepting of series featuring sexual minorities, many LGBT themed television series found themselves canceled due in large part to poor ratings.
Last year, programs like "The Real O'Neals" and "Dr. Ken" were canceled after two seasons while "Doubt," which had notable transgender activist Laverne Cox as a cast member, was canceled after only two episodes.