NCAA won't hold championships in states that bar biological males from competing in women's sports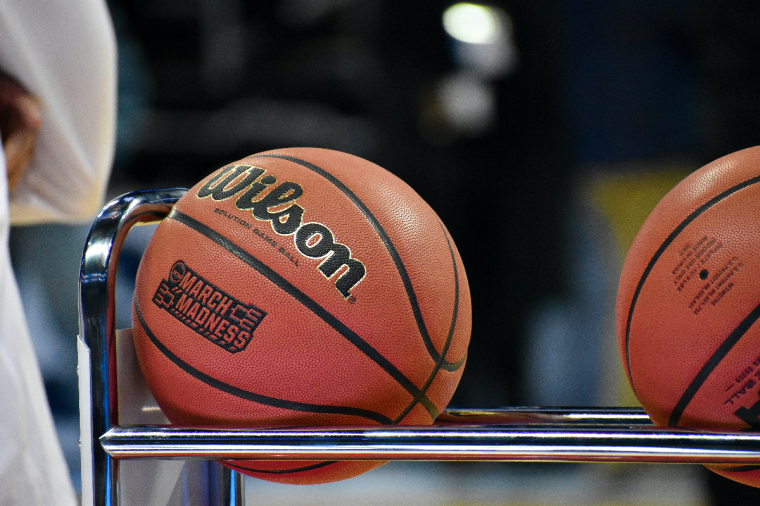 The National Collegiate Athletic Association announced that states with laws or policies prohibiting transgender-identified biological males from competing in women's sports will lose opportunities to host championship events and tournaments.
The NCAA Board of Governors released a statement Monday stating that it "firmly and unequivocally" supports "transgender student-athletes" being able "to compete in college sports."
"Our approach — which requires testosterone suppression treatment for transgender women to compete in women's sports — embraces the evolving science on this issue and is anchored in participation policies of both the International Olympic Committee and the U.S. Olympic and Paralympic Committee," stated the NCAA.
"Inclusion and fairness can coexist for all student-athletes, including transgender athletes, at all levels of sport."
The statement explains that NCAA policy "directs that only locations where hosts can commit to providing an environment that is safe, healthy and free of discrimination should be selected." 
"We will continue to closely monitor these situations to determine whether NCAA championships can be conducted in ways that are welcoming and respectful of all participants," the board's statement concluded.
The NCAA's statement received the backing of the American Civil Liberties Union, which expressed support on Twitter.
"Today the NCAA confirmed it will pull events from states with bills banning trans students from participating in school sports," tweeted the ACLU. "State lawmakers take note: discriminating against trans youth is wrong, against the law, and costly."
Ryan T. Anderson, head of the Ethics & Public Policy Center think tank in Washington, D.C., who authored a book critical of the transgender movement, took exception to the ACLU's description of the NCAA statement.
"I don't know of a single state that bans 'trans students from participating in school sports,'" he tweeted. "Smart states, though, have policies saying physical competition should be based on a student's biology not 'gender identity.'"
The NCAA statement comes as some states have in recent weeks passed "Fairness in Women's Sports" legislation to prevent transgender-identified biological males from competing in women's and girls' athletic contests, and vice versa. 
The Family Policy Alliance, a conservative Christian organization that lobbies state governments, criticized the NCAA statement as an attempt to bully states that have acted to protect women's sports.
"Today, the NCAA made it clear that it is willing to prioritize its own power over the opportunities available to its female players," stated Family Policy Alliance Vice President of Strategy Autumn Leva. 
"In the face of political pressure, the NCAA Board of Governors has shown, yet again, that what matters most to them is their own bottom line."
Last month, Arkansas Gov. Asa Hutchinson signed Senate Bill 354 into law, also known as the "Fairness in Women's Sports Act." 
"I signed the law as a fan of women's sports from basketball to soccer and including many others in which women compete successfully," stated Hutchinson at the time.
"This law simply says that female athletes should not have to compete in a sport against a student of the male sex when the sport is designed for women's competition. As I have stated previously, I agree with the intention of this law. This will help promote and maintain fairness in women's sporting events."
On March 11, Mississippi Gov. Tate Reeves signed into law a similar bill. Later in March, Tennesse passed its own version of the bill.  
In South Dakota, Gov. Kristi Noem issued an executive order to ensure that "only girls" will "play girls' sports." The order came after Noem vetoed a "Fairness in Women's Sports" bill that passed the Republican-controlled legislature. 
Noem had earlier expressed concern with part of the bill that would ban transgender-identified biological males from competing in women's sports at the collegiate level because of how the NCAA might react. 
"South Dakota has shown that our student athletes can compete with anyone in the country, but competing on the national stage means compliance with the national governing bodies that oversee college athletics," Noem tweeted on March 19.
In a March 22 press conference, Noem stated that legal experts told her that the odds of the state winning a lawsuit against the NCAA over such a bill "are very low." During the press conference, Noem announced the creation of a multi-state coalition focused on "protecting women's sports."
"Once we have enough states on board, a coalition … big enough where the NCAA cannot possibly punish us all, then we can guarantee fairness at the collegiate level," she argued. 
Idaho became the first state to pass a "Fairness in Women's Sports" bill last year, a law that has faced a setback in federal court.