Nebraska principal bans all things Christmas, says candy canes symbolize Jesus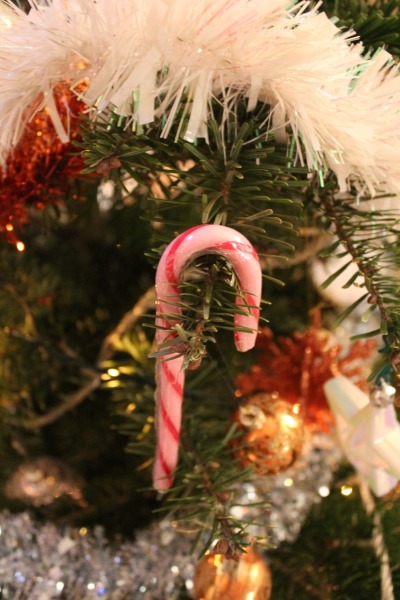 A school district in Nebraska has clarified that a principal's recent directives to teachers effectively banning all Christmas and other religious holiday symbols violate school board policy.
A lawyer for Elkhorn Public Schools has criticized the guidance given last week to teachers at Manchester Elementary School by Principal Jennifer Sinclair in a response letter sent Monday to lawyers at Liberty Counsel.
Sinclair's guidance warned teachers against things such as having Christmas trees in the classroom, putting Christmas symbols on school worksheets, the singing of Christmas carols and the playing of Christmas music.  
Sinclair advised teachers against having students make Christmas ornaments as gifts and even advised them not to use the colors red and green because of their connection to the Christmas holiday.
Also on Sinclaire's "not acceptable" list was candy canes, cane-shaped sticks of candy that are often peppermint flavored.
"That's Christmas-related," she wrote. "Historically, the shape is a 'J' for Jesus. The red is for the blood of Christ, and the white is a symbol of his resurrection. This would also include different colored candy canes."
Sinclair based her guidance off of a school district policy that calls for all learning activities, student exhibits and student programs to not endorse or promote any given religion or faith.
"I know that you all are very kind and conscientious people," Sinclair told the teachers in her guidance. "I know all of the things that you'd like to do, have done, want to do are coming from such a good place. I come from a place that Christmas and the like are not allowed in schools, as over the years in my educational career, this has evolved into the expectation for all educators."
Sinclair suggested that if teachers have any doubt about an activity or decoration they had planned, they should ask themselves "What is the clear instructional purpose of this?"
"Does this item or activity promote a certain belief or religious?" Sinclair wrote.
Liberty Counsel, a national conservative Christian legal nonprofit, raised concern in a letter sent to Superintendent Bary Habrock last Friday. It argued in its letter to Habrock that Sinclair "appears to have conflated her own values and preferences with the law."
"The First Amendment simply does not require the elimination of all Christmas symbols – religious and secular – in a misguided attempt to be 'inclusive' by eliminating all traditional elements of a federally and state-recognized holiday," the Liberty Counsel letter sent by attorney Richard Mast reads. "The effort to comprehensively eliminate Christmas symbols is Orwellian."
In response, Liberty Counsel received a Dec. 3 letter from Justin Knight of the law offices of Perry, Guthery, Haase and Gessford, which represents the school district.
"Please be advised that, after the receiving your letter, the Administration investigated this matter and determined that Principal Sinclair's memorandum did not comply with Board Policy," the letter reads. "The Board's applicable policies are lawful on the issue of religion in schools, and all District employees are expected to follow Board Policy at all times."
According to Knight, the school district administration has informed staff at Manchester Elementary School that applicable board policy does allow "certain Christmas symbols." The administration has vowed to work with the staff to "to correct any erroneous communications and clarify any misunderstandings."
"I trust that the foregoing resolves this matter," Knight wrote in his letter.  
Although candy canes are found nearly anywhere around Christmastime and are likely to be hung on more than a few Christmas trees, the principal's claim that candy canes are inherently Christian and are made in the shape of a "J for Jesus" is not backed up by evidence or documentation, according to the fact-checking website Snopes.
Additionally, Smithsonian.com points out that "almost none" of the common explanations or myths given for the origin and design of the candy cane are true.