NeNe Leakes Announces 'Real Housewives of Atlanta' Departure: 'I've Decided to Step Out on Faith and Not Fear'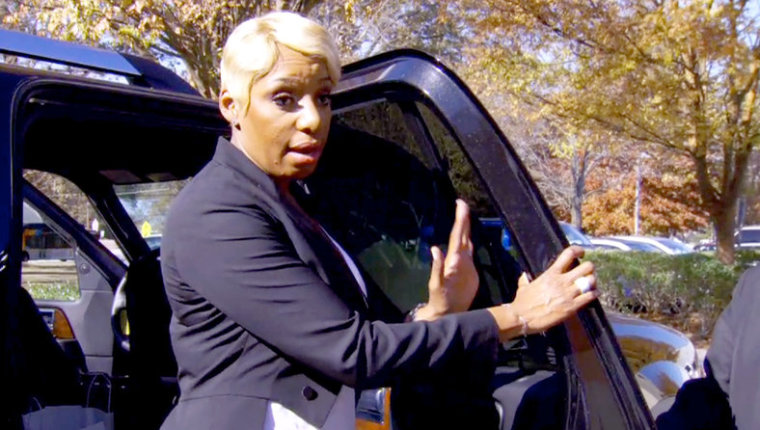 "Real Housewives of Atlanta" star NeNe Leakes announced on Monday that she is leaving the show after seven seasons, telling fans that she made the shocking decision with "lots of thoughts and prayer."
The veteran housewife, who coined a number of funny phrases on the show, including the famous "so nasty and so rude," became a staple on the hit Bravo reality TV show after joining in season one. In a heartfelt Facebook post shared with her 2.5 million followers, Leakes said that she is ready for a new chapter and that "with lots of thoughts and prayer, I've decided to step out on faith and not fear."
"This is so hard for me to type! I cry as I do so! After seven seasons, I am so grateful for all the love and laughs! I can confirm that I have decided not to return to RHOA for the eighth season," she began.
"Thank you everyone that has watched and supported me over the years on this amazing platform! … This has been such a big part of my life but I am excited for new beginnings that I will share with you soon. With lots of thoughts and prayer, I've decided to step out on faith and not fear."
Leakes, 48, who infamously remarried her longtime husband Gregg Leakes on her Bravo TV spinoff series in 2013, said that she consulted him about her decision to leave the "Real Housewives" franchise.
"This was definitely a hard decision for me," she told People.com. "Me and my husband [Gregg Leakes] have been going back and forth on it for weeks now. But my contract is up and I just think this is the right time. This is my opportunity to spread my wings and do different things."
Some of her upcoming projects include hosting a new primetime television show, which she begins filming this week. She also recently announced a new business venture with reality TV star Kim Kardashian.
"All of my fans will get to see me be really happy, witty and funny and tell all of those one liners that I always have said on Housewives," she noted.
The outspoken Bravo TV star, who often clashed with her costars on the show, made sure to note "I won't miss the negativity" but added, "I'm not saying I'm gone forever."
While Leakes' costars are yet to publicly react to news of her departure, her longtime nemesis Kenya Moore made sure to take one final jab. When asked by a fan last night whether she is glad that Leakes is leaving, Moore responded with three painted nails emojis — suggesting that she is unbothered.