Nepal: Persecuted Christians See Bodies of Dead Loved Ones Dug Up, Dumped on Streets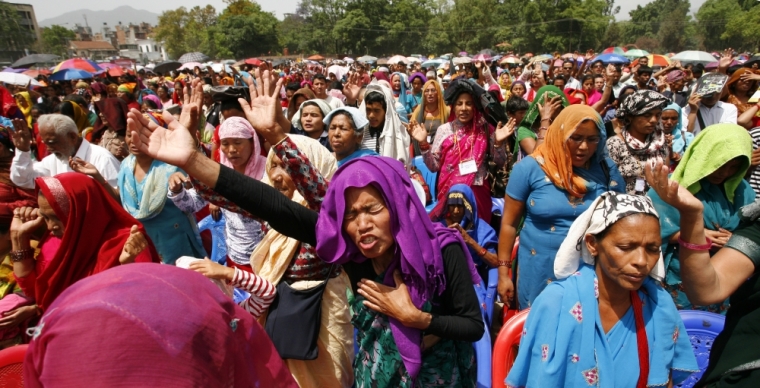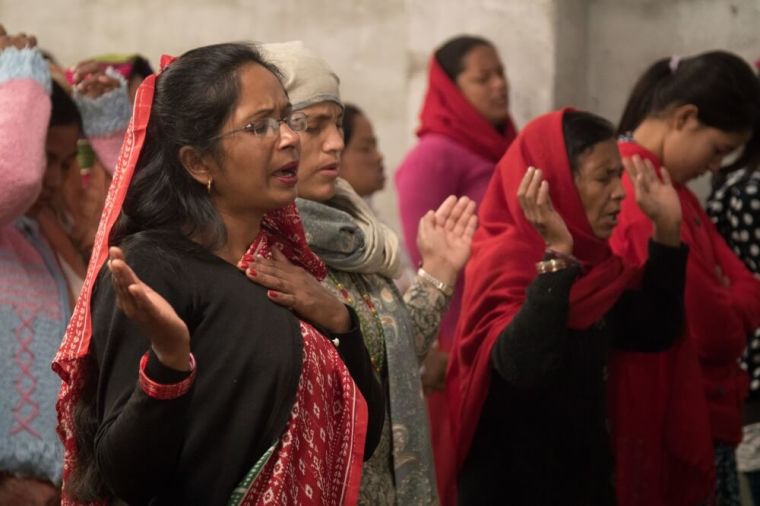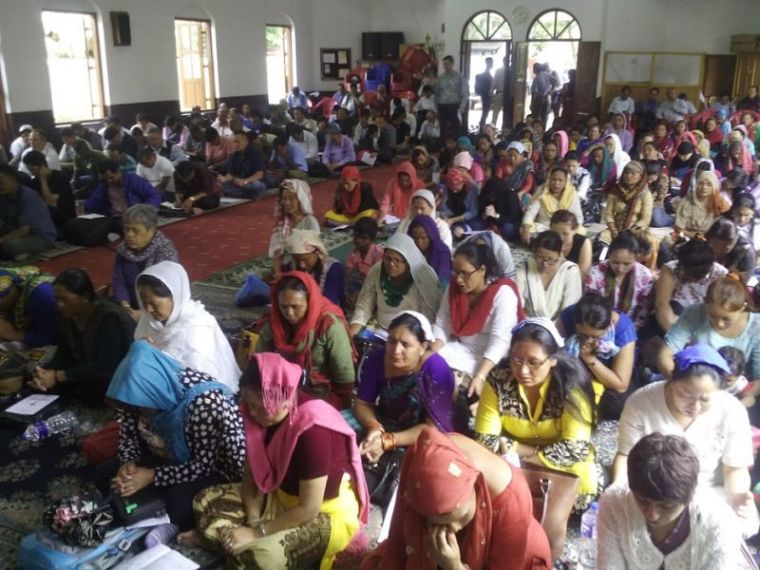 View Photos
A Christian group in Nepal lobbying the government to establish rights for believers says Christians face major hardships in the Hindu-majority nation, such as not being allowed to share the Gospel and even being barred from burying their dead.
C.B. Gahatraj, general secretary of the Federation of National Christians, Nepal, spoke with The Christian Post through an interpreter in a phone interview on Thursday, where he said that in some reported cases, the remains of deceased Christians have been dug up from the ground and dumped at the homes of their relatives, or left out on the streets.
FNCN represents a number of local and national Christian mission and church organizations in Nepal, and says that it is the only group of its kind set up properly under the law, which allows it to engage directly with the government and be heard when lobbying for Christian issues.
Gahatraj told CP that one of the main hardships Christians have faced in the past few years has been getting the right to their own burial grounds.
Without a proper graveyard, Christians are forced to take the bodies to nearby forests at night, but there are legal consequences if they are caught.
What is more, if Christians bury their loved ones in land where they are not allowed, the local Hindu majorities force them to dig up the remains and relocate them somewhere else.
"When Christians die in Nepal, they have two pains. One is they suffer, they grieve because of their loved ones who are no more; secondly, they have no place to bury their loved ones," Gahatraj said.
"If Hindus find Christians buried in their area, they force Christians to dig them out from the graveyard, and bury the bodies in another place."
The consequences for refusing to comply are gruesome.
"If Christians refuse to dig out the bodies of their relatives, in some cases Hindu radicals have themselves dug out the bodies, and taken the bodies to the Christian relatives' home, and in other cases have just left the dead bodies on the streets," he explained.
Gahatraj said that Christians have protested against such treatment by holding hunger strikes, include one to protest the burial ban in Kathmandu, the nation's capital.
"After 40 days of hunger and strike in Khatmandu, the government of Nepal came to us and we made a Three Point Document. Under that agreement, the government agreed to temporarily [allow] a cemetery for Christians," he said.
The agreement also allowed Christians to form an advisory board to petition for long term plans for burial grounds. But Gahatraj said the government has not yet implemented what was discussed, and believers have not received any benefits so far.
Recently there has been some good news for Christians on another issue, however, when the government of Nepal decided late last year to restore Christmas to the list of public holidays.
The government of former Prime Minister Khadga Prasad Oli had removed Christmas from the holidays list back in April, but after pressure from Christian leaders, decided to restore it.
Gahatraj said that the reversal was a surprise, and said that it "glorifies God." The FNCN leader said that his organization lobbied the government on the issue, which played a part in the victory.
Christians reportedly make up only around 1.4 percent of the population, but despite the persecution they have been facing, followers of Christ are "continuously growing," he said.
The country also has a growing number of churches. Gahatraj said there are over 10,000 houses of worship, but the struggle is to get them recognized as nonprofits and officially registered by the government.
This growth has been seen as threatening by government leaders, Gahatraj said, however, and although Nepal is officially a secular state, it establishes great obstacles for Christians looking to spread the faith.
The government is reportedly trying to bring back anti-conversion laws that would turn some Christians into criminals, as it would carry a three- to-six year prison penalty, along with a $500 fine, for anyone found preaching the Gospel.
Gahatraj explained that while people in Nepal are allowed to practice their own religion, they are prevented from trying to bring others to their faith.
"A Hindu can practice his Hinduism, and a Christian can practice his Christianity," he said, but people are not allowed to convert others to their faith.
He explained that Christians are harassed in a variety of different ways in Nepal. "Even if a cow has died from a natural death, the government accuses Christians of slaughtering the cow."
Some church pastors, on the other hand, are falsely accused of money laundering if they receive foreign aid.
What is more, police sometimes enter churches without permission and investigate pastors without just warrant, contributing to a widespread harassment of Christians in the public sphere.
FNCN has been lobbying and negotiating with the government to stop this kind of treatment, and has also brought its efforts to the U.S. to raise international attention for the plight of Christians.
"We have a six-point agreement with the government of Nepal. If the government implements and takes action on this agreement, our rights, our freedom of religion, will be very much benefited, and it will last for a longer period of time," Gahatraj said.
The Six Point Agreement calls on Christian churches across Nepal to be accepted by the government. The agreement also states that Christians should have the right to equal treatment when it comes to being allocated public holidays, and should also be allowed to manage their sacred religious places.