Netanyahu Urges 'Mass Immigration' of Jews to Israel After Denmark Synagogue Attack; Huckabee Backs the Call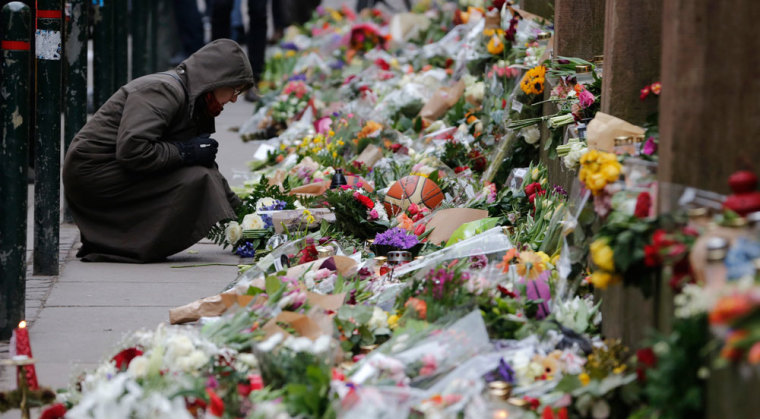 View Photos
Israeli Prime Minister Benjamin Netanyahu called for "mass immigration" of Jews to Israel from Europe after a deadly shooting at a synagogue in Denmark, the second synagogue shooting in Europe in two months after last month's synagogue shooting in Paris, sparking fear of growing anti-semitism in Europe.
"I would like to tell all European Jews and all Jews wherever they are: 'Israel is the home of every Jews. To the Jews of Europe and to the Jews of the world I say that Israel is waiting for you with open arms,'" Netanyahu told the Israeli cabinet Sunday, according to JewishPress.com.
Netanyahu's call comes the day after a gunman shot two police officers near a synagogue in the Danish capital of Copenhagen. The man then shot a civilian multiple times in the head before fleeing the scene. The officers were wounded but the civilian later died.
"Jews have been murdered again on European soil only because they were Jews," Netanyahu added, according to The New York Times. "Of course, Jews deserve protection in every country, but we say to Jews, to our brothers and sisters: Israel is your home."
Former Arkansas Governor Mike Huckabee, who is on a visit to Israel, agreed with Netanyahu.
"I understand what he's saying," Huckabee, a likely 2016 Republican candidate for president, was quoted as saying.
"The Jews have been through this kind of horrible situation before, when they were hunted down and murdered, and he's saying to many Jews in Europe, 'terrorism is not isolated to the Middle East, it's global, it's happening in Oklahoma City, Fort Hood, in Copenhagen… and the one place that Jews can be protected is in Israel. And I can't blame him a bit – and he's probably dead right to say it."
However, Jair Melchior, Denmark's chief rabbi, disagrees.
"People from Denmark move to Israel because they love Israel, because of Zionism, but not because of terrorism," he told The Associated Press. "If the way we deal with terror is to run somewhere else, we should all run to a deserted island."
Meanwhile, several hundred tombs in the Jewish cemetery of Sarre-Union near the German border were vandalized in France, Reuters reported Sunday.
French Interior Minister Bernard Cazeneuve said police had opened an inquiry. "Everything will be done to identify, arrest and judge the perpetrator or perpetrators of this ignominious act," he was quoted as saying. "The country will not tolerate this new injury which goes against the values that all French people share."
The same cemetery was defaced in 2001 when 54 tombs were destroyed. Another 60 gravestones were overturned and thrown to the ground in 1988.
Last month, 17 people, including journalists and police, were killed in three days of violence in Paris that began Jan. 7 with an attack on the satirical weekly Charlie Hebdo.
The attacks in France ended Jan. 9 after police killed brothers Cherif and Said Kouachi, the two alleged gunmen in the Charlie Hebdo attack, in a standoff just outside Paris where they had taken a woman hostage. Police also killed Ahmedy Coulibaly, a gunman involved in a deadly standoff at a kosher market in eastern Paris, another attack apparently targeted at Jews. The gunman had already killed four hostages.