Netflix's '13 Reasons Why' Shows Rape of Teen Boy With Mop Handle; Watchdog Demands Cancellation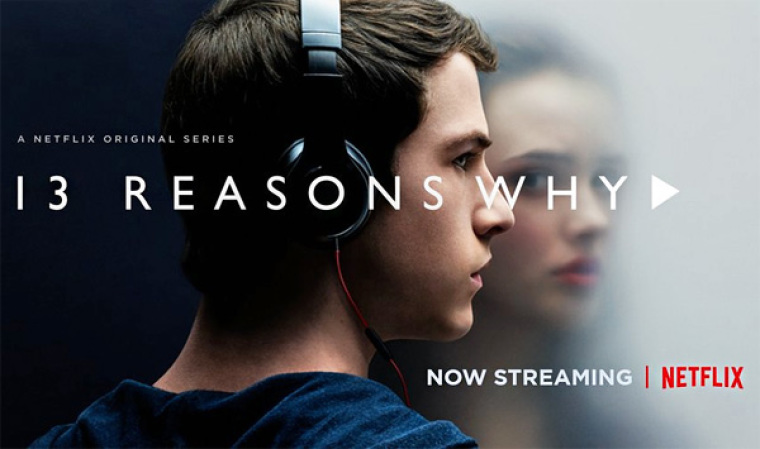 A leading family television watchdog is calling on the online streaming service Netflix to pull its series "13 Reasons Why" as scenes in the show's second season show a teen being sodomized with a mop handle and the same teen plotting a school shooting in revenge.
Following the debut of the drama's second season last Friday, The Parents Television Council voiced concern that the series could be causing teens who watch it to experience a loss of hope in their teachers and school administrators.
"Netflix has delivered a ticking time bomb to teens and children who watch '13 Reasons Why.' The content and thematic elements of the second season are even worse than we expected," PTC President Tim Winter said in a statement. "We would have liked to have 13 reasons for hope and redemption following the graphic suicide of the lead female teen character [in the first season], but rather than providing a path forward, the season only provides cause for despondency."
According to the advocacy group, the second season starts off with a lawsuit that was filed by the parents of Hannah Baker following her suicide. Viewers of the show would learn about "a pattern of coercive and predatory sexual behavior by the 'jocks' against many female students at the school" and how the school administration and guidance counselors were protecting the school's athletic programs through the ordeal.
In one episode, a group of three athletes are shown bending a male student photographer over a toilet and raping him with a mop handle. That character is later shown planning a school shooting in revenge.
"The unfortunate reality is that the show is clearly produced for young viewers despite being rated for mature audiences," Winter stressed in his statement. "The fact that Netflix would point back to its website for those needing crisis intervention after watching the show demonstrates the company's belief that at-risk viewers will need crisis intervention. Ironically, the entire crux of the show demonstrates that crisis intervention doesn't really matter because the system doesn't work to protect children from harm."
Winter explained that the graphic nature and intensity of the show along with its target audience "require legal accountability for any resulting real-life tragic consequences that may occur from this show."
"What you have here is knowledge afterthought: experts in the field warned Netflix not to release the series; Netflix funded its own academic research to try to counter the negative; and Netflix is aware of other academic research showing harm," Winter said. "There is abundant evidence that Netflix realizes just how dangerous this program is and is capable of being, and yet chose to move forward with releasing the season anyway. While we hope there will be no real-life consequences, after reviewing Season 2, we're only left with grave concern for children who watch the show."
"We urge Netflix to immediately pull the show — both season 1 and 2 — because of its potential to harm teens and children," Winter concluded.
Educators and school mental health specialists across the nation have long raised concerns about the show's impact on children. 
The National Association of School Psychologists last year sent a guidance to school mental health professionals across the country that included tips on how they should talk with students about the show.
A spokeswoman for the NASP told The Washington Post at the time that it was the first time that the organization had sent out guidance pertaining to one television show.
The Washington Post also reported last year after the first season of "13 Reasons Why" that at least one school district in Florida had experienced a troubling rise in the number of students who have hurt themselves or threatened suicide.
"Students involved in the recent incidents have articulated associations of their at­-risk behavior to the '13 Reasons Why' Netflix series," Robert M. Avossa, former superintendent of Palm Beach County Schools, told the newspaper.
An Alabama couple whose14-year-old daughter died by suicide last year is calling for the cancelation of "13 Reasons Why." They claim that their daughter killed herself after she binged watched the first season of the show.
"I really feel in my heart with all my soul that that show contributed to her passing," says Joseph Bright, the father of Anna Bright, in a recent video.
The Christian Post reached out to Netflix for comment on PTC's request. A response is pending.
This week, the show's creator Brian Yorkey defended the mop scene in a statement provided to Vulture. He said that research suggests that male-on-male sexual violence is an "epidemic." He added that creators were "astounded" to see in the research how common the "story of a male high school athlete violating a weaker boy with some sort of instrument like a mop handle or a pool cue" is.
"We're committed on this show to telling truthful stories about things that young people go through in as unflinching a way as we can," Yorkey said. "We fully understand that that means some of the scenes in the show will be difficult to watch. I think Netflix has helped provide viewers with lots of resources for understanding that this may not be the show for everybody, and also resources for people who do watch it and are troubled and need help."
"But the fact is that, as intense as that scene is, and as strong ... reactions to it may be, it doesn't even come close to the pain experienced by the people who actually go through these things," he continued. "When we talk about something being 'disgusting' or hard to watch, often that means we are attaching shame to the experience. We would rather not be confronted with it. We would rather it stay out of our consciousness. This is why these kinds of assaults are unreported. This is why victims have a hard time seeking help. We believe that talking about it is so much better than silence."
PTC notes that before the second season debuted, Netflix aired a public service announcement telling child viewers to "reach out to a parent, a friend, a school counselor, or an adult you trust."
[T]hat message is undermined by the series itself which conveys the message that there's no point in seeking help, because the 'system' will fail you," Melissa Henson, the director of PTC's Advertiser Accountability Campaign, wrote in a recap of show's second season. " The rapists get off with only a slap on the wrist, and the bullying will continue indefinitely, and it's the victims that are punished in the end."