Arkansas gov. signs law to protect the religious conscience of healthcare providers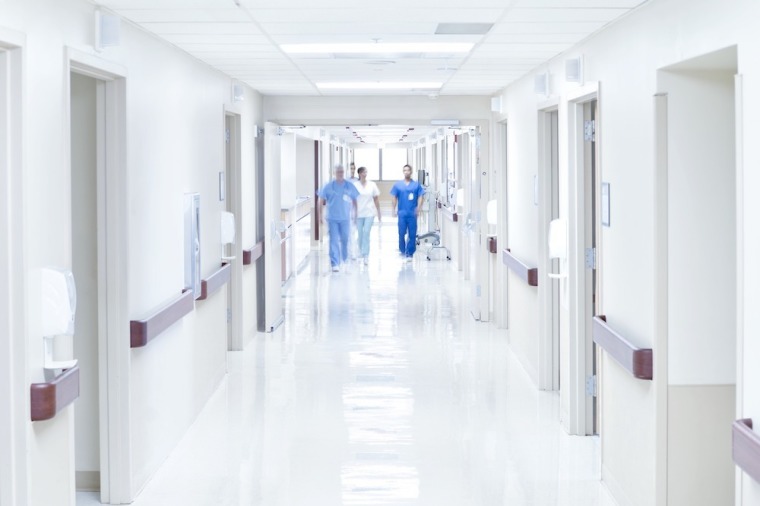 Arkansas Gov. Asa Hutchinson signed legislation Friday to provide conscience protections for the religious objections of healthcare providers, payers and institutions.
Sponsored by Sen. Kim Hammer and Rep. Brandt Smith, both Republicans, "The Medical Ethics and Diversity Act," S.B. 289, will protect medical professionals from providing services that go against their moral, religious or ethical beliefs, such as performing abortions or sex-change surgeries.
Hutchinson said in a statement that he "weighed this bill very carefully" before signing. 
The governor originally opposed the legislation in the 2017 legislative session until it was changed to ensure the ability to exercise the right of conscience is limited to "conscience-based objections to a particular health care service."
"Most importantly, the federal laws that prohibit discrimination on the basis of race, sex, gender, and national origin continue to apply to the delivery of health care services," Hutchinson said in the statement.
The governor said he supports this legislation as long as emergency care is exempted and conscience objections cannot deny general healthcare services to any class of people.
"This bill is about elective things, things you can take time to find a provider who's willing to offer the service rather than a force a provider who doesn't believe in doing it," Hammer said about the bill, according to the Associated Press. 
Stephanie Nichols, legal counsel for Alliance for Defending Freedom, a religious freedom legal advocacy group that has argued numerous cases before the U.S. Supreme Court, commended the governor's signing for protecting the right of "health care heroes" to serve according to their ethical and religious briefs.
"Patients are best served by doctors, nurses, and other medical professionals who are free to act ethically and consistent with their oath to 'do no harm,'" Nichols said in a statement. "The MED Act ensures that no medical professional is compelled to breach this oath by being forced to participate in procedures or treatments that violate their conscience."
"Driving out doctors, nurses, and other medical providers because of their faith or ethical convictions means fewer health care options for patients at a time when our nation's health care system is overstretched and experiencing a dire shortage of providers," Nichols continued.
Eric Reece, the Arkansas state manager for the Human Rights Campaign, an LGBT advocacy group, said in a statement that the bill is a "blatantly discriminatory attempt to strip LGBTQ people of basic rights," according to AP.
"Health care should be available to all who need it, not withheld by providers because of hate and fear," Reece continued.
The bill calls the right of conscience "fundamental" and "central to the founding of the United States" and "has been central to the practice of medicine through the Hippocratic oath for millennia."
The bill contends that the conscience of medical practitioners, healthcare institutions and healthcare payers has been increasingly threatened in recent years.
"The swift pace of scientific advancement and the expansion of medical capabilities, along with the notion that medical practitioners, healthcare institutions, and healthcare payers are mere public utilities, promise only to exacerbate the current crisis unless something is done to restore the importance of the right of conscience," the bill stated.
The legislation includes protection for "all medical practitioners, healthcare institutions, and healthcare payers from discrimination, punishment, or retaliation as a result of any instance of conscientious medical objection."
In the past, the rights of conscience have been endangered. Obamacare regulations did not protect doctors' religious and moral convictions and would have required some to perform gender transition services and procedures against their convictions, critics claim.
Five states, along with doctors and hospitals affiliated with the Christian Medical and Dental Associations, filed a federal lawsuit in August 2016 against the Department of Health and Human Services over regulations requiring doctors to perform "perform controversial and sometimes harmful medical procedures" designed to change an individual's sex, including children.
"The regulation required doctors to perform procedures contrary to the doctor's medical judgment and could result in significant, long-term medical harm," the lawsuit stated.
It called this a "radical invasion" of bureaucracy into a doctor's medical judgment.
Then-candidate Joe Biden promised his supporters in July 2020 that if elected, he would overturn the Trump administration's religious conscience protections for nonprofits and businesses opposed to the Health and Human Services' contraceptive coverage mandate.
After taking office, President Biden issued an executive order on preventing and combating discrimination based on gender identity or sexual orientation.
"People should be able to access healthcare and secure a roof over their heads without being subjected to sex discrimination," the order states. "All persons should receive equal treatment under the law, no matter their gender identity or sexual orientation."
In Congress, the House of Representatives passed the Equality Act, which would codify discrimination protections based on sexual orientation and gender identity into federal law. The bill faces a tougher road in the Senate, where a 50-50 tie gives the tie-breaking vote to Vice President Kamala Harris.