New Christian Movies and TV Coming Soon; Lionsgate Signs Deal With 'I Can Only Imagine' Filmmakers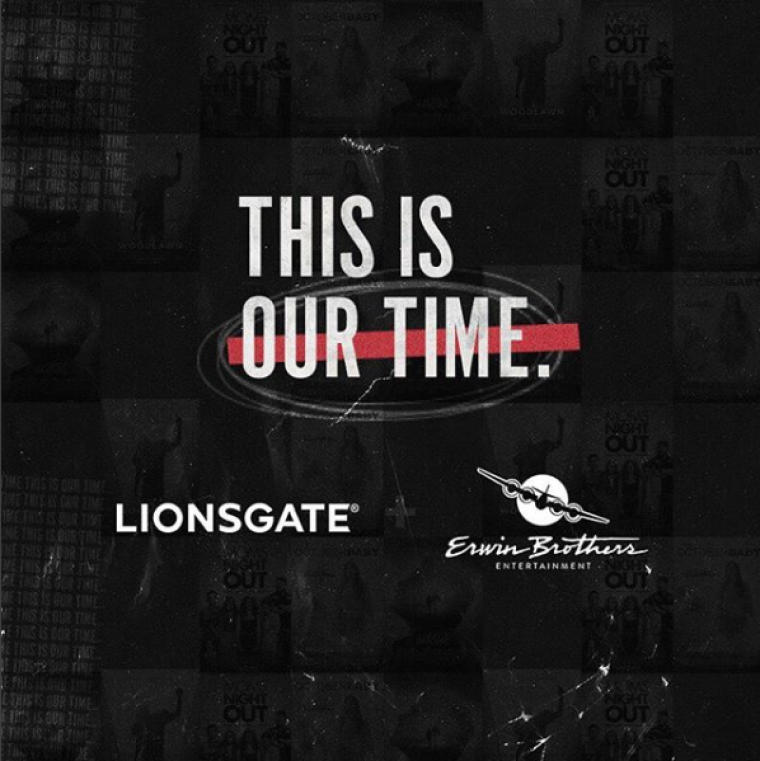 Global content leader Lionsgate is expanding its footprint in the faith-based world by signing a multi-platform film and television deal with the Erwin brothers and producing partner Kevin Downes, the creators behind the box office hit "I Can Only Imagine."
"I Can Only Imagine," which was released by Lionsgate and sister company Roadside Attractions, brought in $17.1 million at the domestic box office during its opening weekend this year, and over $83 million in total, superseding expectations. Other breakout successes from the company in the faith-based genre include two-time Oscar-winning film "Hacksaw Ridge" and "The Shack."
The mainstream movie company is now looking to recreate that success. Motion Picture Group Chairman Joe Drake and Television Group Chairman Kevin Beggs officially announced this week their new multi-year agreement with Andrew and Jon Erwin and Downes.
Under the agreement, the Erwins and Downes will develop, produce and direct feature films and television programming for Lionsgate under their newly-created Kingdom banner.
"We're proud to expand our relationship with Andrew, Jon and Kevin through this exciting and collaborative, cross-divisional partnership," said Drake and Beggs in a statement shared with The Christian Post. "This deal underscores our ongoing commitment to serve moviegoers with premium, faith-based content. We look forward to working with the Erwin Brothers and Kevin on film and television projects that resonate not only with the faith-based community but with viewers everywhere."
The Erwin Brothers received the rare A+ CinemaScore twice in their filmmaking career. Additional films under the trio's belt include "Woodlawn," "Moms' Night Out" and "October Baby." Downes, a 20-year industry veteran, and the brothers have successfully collaborated on three films in the last five years that have all opened in the top 10 movies in America. 
"Our dream for launching Kingdom is to create the most trusted and respected brand in faith-based entertainment. We needed a partner that would catch that dream with us and Lionsgate is the perfect fit," Jon Erwin said. "They aren't like any other studio we've ever worked with and they have a passion to empower creative entrepreneurs. We can't wait to work together on some exciting new projects."
"Our creative ambition and directing sweet spot is to tell redemptive, inspirational stories that appeal to audiences everywhere. We need optimism and hope more than ever today, and those are the stories we love to tell," added Andrew Erwin.
Downes echoed the brothers' sentiment, saying he's "thrilled" to begin this new venture with Kingdom entertainment.
"We have seen firsthand how Lionsgate champions an artist's individuality and creativity. They have a proven track-record for reaching targeted audiences with diverse, high-end content and we could not be more thrilled to call Lionsgate our new home," Downes commented.
The Erwins testified on social media that it's their time to shine the light of God in Hollywood and throughout the world.
"From the very beginning our goal was to put the gospel on a bigger stage by pushing for quality faith-based films. By telling stories that resonate with both Christians and non-Christians alike. By staying authentic to our journey. We are proud to announce that because of your support, Hollywood is taking notice, and Lionsgate has signed us to develop, direct, and produce future feature films and TV programs. We have full faith that Lionsgate will allow us to be one of the most trusted and respected brand in faith-based entertainment," the Erwins wrote on Instagram over the weekend.
For more information on the new venture, visit the website.
Follow Jeannie Law on Twitter:
@jlawcp