New Docu-Series Tells Story of Israel 'the Media Doesn't Want You to Know,' Says CBN CEO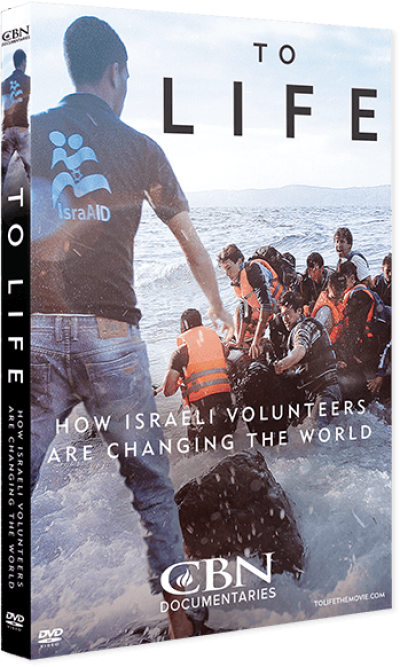 CBN Documentaries has released a five-part short film series telling stories of Israeli generosity that are often missing from media coverage.
The series, "To Life: How Israeli Volunteers Are Changing the World," premiered April 16 on CBN's YouTube Channel. According to the synopsis, it's an "up-close look at five Israeli organizations dedicated to helping people across the globe.
"In keeping with the Jewish tradition of Tikkun Olam ('repairing the world'), Israel has been at the forefront of humanitarian and disaster relief work since the 1950s, less than a decade after becoming a nation. Since then, the Jewish state has provided humanitarian aid to millions of people in 140 countries around the world."
Gordon Robertson, president of the Christian network CBN, said it was five years ago when he met with a consul general of Israel who made him aware of the international press' bias against Israel despite the great work the nation has done around the world.
"The constant drumbeat of stories about suicide bombings, rape allegations, calling it an apartheid state. Nothing but negative stories and the real story of Israel is not getting out," he recounted the consul general telling him in a recent interview with The Christian Post. "People don't know what it's like there and what it's really like to be Israeli. It's the only democracy in the Middle East."
As seen in the docu-series, the first film was made in Israel and discusses technological innovations in the nation related to such things as weather, agriculture, cell phones, water, and solar technology.
CBN embedded video teams in Israel as a "boots on the ground" crew that traveled with NGOs for three years to get a look at what is actually taking place.
"It started as a labor of love and it's taken a long time to get to this point," Robertson, son to Pat Robertson, said. "But the real purpose is to show people another side of Israel. A side that you may not know about."
"Here they are in their 70th year and they're doing relief work in over 140 countries around the world. And whether that's directly through IsraAID or these private NGOs or through the efforts of the Israeli Defense Forces, all of that, I think, is an untold story," he continued.
This month, the United States will move its embassy from Tel Aviv to Jerusalem to coincide with Israel's 70th Independence Day, the State Department announced in late February. Scheduled for May 14, the day signifies the reuniting of the capital under Israeli sovereignty 51 years ago, which was a result of the Six-Day War.
Robertson believes the media doesn't cover what's really happening in Israel because of the old adage "if it bleeds, it leads," pointing to "bias toward sensationalism."
"If you're able to have a controversial story about violence that will dominate headlines before hearing that a group of Israelis went to Iraq to provide relief to the Yazidi refugees," he said.
After decades of religious and ethnic persecution, the Yazidi ethnic minority have been driven from their homes due to horrific violence perpetrated by the Islamic State terrorist group.
Robertson says it's not always easy for the workers to be welcomed with their relief efforts because of the unwarranted negative attention Israel receives on television and print media. They often have to find places where they can meet on common ground.
"The IsraAID relief to Syrian refugees is happening on the shores of Greece, it's not happening in Syria," he explained. "There are some Israeli relief efforts that are happening in Jordan refugee camps which tend to be hidden for security reasons. Being released into Muslim-dominated countries is a difficult period [but] after the Turkey earthquake, IDF (Israel Ministry of Foreign Affairs) relief teams were some of the first responders there."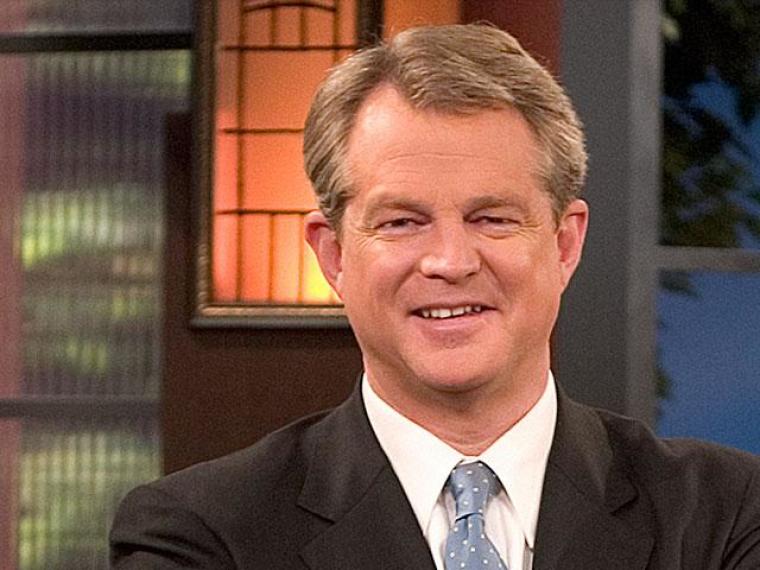 "The 700 Club" co-host said that these humanitarian workers have to be careful because they are technically still at war with Syria.
"For them to do direct relief within the Palestinian authority is difficult as well. Particularly for Save a Child's Heart. They have to come out of the West Bank in order to receive the medical care and it's very difficult for Israeli citizens. They are literally putting their lives on the line to go into the West Bank," Robertson added.
Although made by the Christian production company CBN, the organizations included in "To Life: How Israeli Volunteers Are Changing the World" are Israeli citizens, not Christian organizations. However, they do have Christian Israelis participating in the efforts.
"One of the highlights of the films for me is one of the Arabic Christian nurses who self-identified as Israeli," Robertson said. "She says, 'I'm a minority, within a minority, but I'm Israeli and because I'm Israeli I'm here to help.' I thought that really summed the whole story up. Here is a nation that's self-identified as being a light to the nations."
Robertson said in spite of receiving regular, everyday condemnation, the Israeli people are still holding true to their religious mandate to be a light to the nations.
"They're literally taking the words in Isaiah found in Isaiah chapter 49 verse 6, where God says: 'I will make you a light to the nations.' They're taking that and saying, 'This is who we are, this is our identity. Israel is really established by God and we need to be a light to the nations.'"
Robertson has been traveling to Israel since 1969 but admitted that it wasn't until filming this series that he realized Israel's self-identification is really to be a light as the Torah has called them to. Their convictions to stick to that call forced Robertson to look inward.
"It got me looking in a mirror, it got me looking at myself," he confessed. "I've done a lot of humanitarian work over the years and it had me looking at the American culture. When's the last time you heard an American say, 'America is supposed to be an example to the world, America is supposed to be a city on the hill?' We are to be an example of what can happen to a culture, but I had to come to the conclusion that we as Americans, we don't do that."
He went on to say that when you hear about Americans doing humanitarian work they often identify that work to a religious organization. But unlike Israeli people, they don't find it their duty, as American citizens, to be a helping hand to others.
"Have we lost something as a culture? Because I think we used to have that!" Robertson declared. "You go back to the days of the Peace Corps in the 1960s, the reason people volunteered for the Peace Corps is because we were American. America was supposed to help the world. Have we walked away from that, and should we turn around and come back to it?"
"To Life" features stunning cinematography and emotional interviews as it follows Israeli volunteers in Uganda, Nepal, Greece, Kurdistan and the Palestinian territories to find out how and why they reach out to help other nations, despite how they are perceived.
The series shows the helpers using solar power to dig wells for fresh water and agriculture in Africa. The Israeli people are using similar methods they used to rebuild their nation and are paying it forward.
"What we are hoping is that people get a lot of big ideas from watching the film, Robertson added. "Go ahead and start small. It doesn't have to be a big thing, doesn't have to be a worldwide organization. You start small. You start where you see a need and you just let God grow it."
"To Life" can be watched below. A DVD of the series is also available for a donation at CBN.