New England Patriots, Seattle Seahawks Players Share Love for YouVersion Bible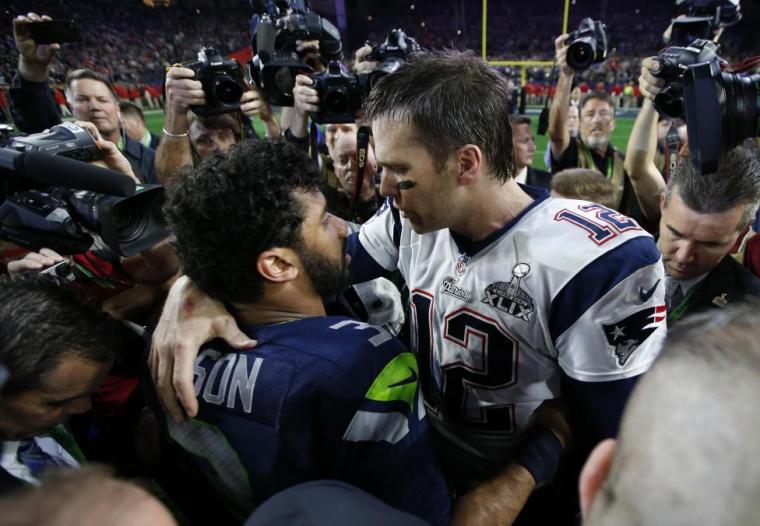 The New England Patriots came up victorious in Super Bowl XLIX, but players from both the winning team and their Seattle Seahawk opponents recently found time to speak about the importance of the Bible in their lives.
In a video created to highlight the YouVersion Bible application, players from both the NFC and AFC teams that participated in the recent Super Bowl spoke about the importance of the Bible in their lives.
Matt Slater, the 29-year-old Patriots wide receiver, named Romans 8:28 as an important verse he focuses on. He spoke about the importance of having a Bible application such as YouVersion readily available for believers.
"We live in a world now where people are on the run so much, they spend five or six hours at home a day. When we have technology that's readily available to us, it makes it easy to get into God's word," Slater said in the YouVersion video. "It's so hard to navigate the course of the day without looking into God's word...It makes me feel better about the direction of my day and how I interact with people throughout the course of the day."
Greg Scruggs, the 24-year-old Seahawks defensive end, was not able to participate in the Super Bowl because of a knee injury. His Bible has helped him through the ordeal after reading verses like Matthew 6:33-34 which states, "so do not worry about tomorrow; for tomorrow will care for itself. Each day has enough trouble of its own. (NIV)"
"I thought about that and that's such a big statement to me in my life. I'm always thinking about where I'm going to go from injured reserve, how's my knee going to heal," Scruggs admitted in the YouVersion video. "How am I going to be better? Everybody in this world is going through struggles..but as I walk in my struggle as everybody else does, there is something peaceful about reading the Bible."
While the Patriots' defensive tackle Chris Jones, 24, and offensive lineman Nate Solder, 26, contributed to the conversation by speaking about how much they enjoy their YouVersion Bible apps, Seahawks long snapper Clint Gresham was emotional when speaking about how the Bible has changed his life.
"I get misty eyed just thinking about times that I've gone to the word and I've actually had God speak to me. The holy spirit opened up a verse in my heart and I've read over hundreds and hundreds of times, but just in that moment poof," Gresham, 28, said in the video. "This is real, this is Jesus speaking directly to me in this situation in my life."
Seahawks quarterback Russell Wilson said he was grateful to YouVersion for providing the biblical experience to so many people digitally, while his teammate 27-year-old defensive tackle Russell Okung spoke about the importance of people taking the time to read the Bible.
"They say the Bible is a living word. It's sharper than a two edged sword," Okung said in the video. "So when you read the Bible, read the word for yourself and see what God is saying about you and what He wants to tell you, it's great. And I love that YouVersion can easily put it in your hands."
After the Seakhawks' loss to the Patriots at Super Bowl XLIX Sunday, Wilson took to his Bible to share an inspirational verse on Twitter.
"I will love You, O LORD, my strength. (Psalms 18:1 NKJV)," Wilson tweeted.