4 Things to Know About New Heritage Foundation President Kay Coles James
4. She originally led the search team to find a new president.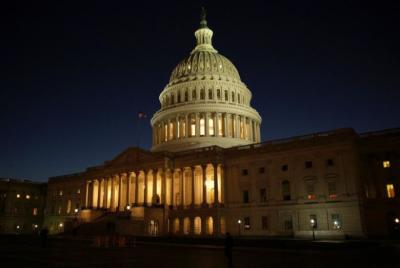 James' history with the conservative think tank goes back 25 years, having served on the organization's board of directors. When DeMint was ousted in May, she led the search committee to find a new president and reportedly sifted through around 200 potential names and resumes. When one board member suggested her name and she became a serious candidate, she stepped down from the search process.
In an interview with The Daily Signal Tuesday, she explained that she hailed from a broken home, with her father absent and her mother on welfare.
"[F]or me, policy isn't just about the white papers that we produce, but it's what's behind those papers. The lives of people that can be changed with the excellent policy that we produce here. And in no small measure, I really feel like everything in my life has been gearing up for this moment," James said of her new job.
"You know what I'm so excited about. The fact that I'm a woman and African American? I don't think anybody on the board cared. It is absolutely not in their DNA and I think we did it the right way. I think that they were looking for the best and the most qualified person and you know, it's like it was an afterthought."